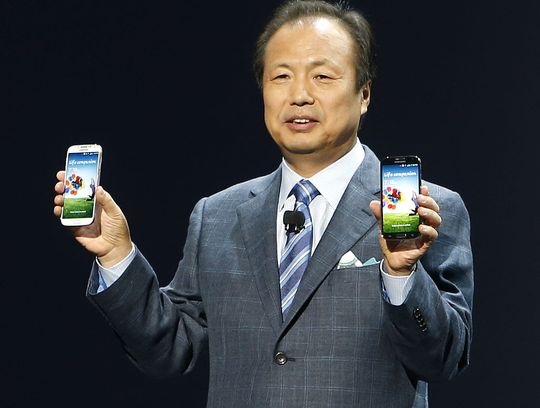 If you missed the Samsung Galaxy S4 launch event, here is the full video and everything you need to know
Samsung Galaxy S4 unveil event is now over and has provided us with a general release date and specs, although no pricing was announced.  The S4 will be coming to all four major carriers, Verizon Wireless, AT&T, Sprint and T-Mobile by the second quarter 2013 and will also be available on U.S. Cellular and Cricket
The screen size on the S4 has been bumped up from the S3, to 5-inches (compared to the S3's 4.8-inches) and is slimmer, lighter and stronger than its predecessor.  Samsung's executive JK Shin  tried to sound more Steve Jobs-ish about the Galaxy S4 saying "For each of us, life is a journey…What we want is a device that can join us in our journey."
The Samsung Galaxy S4 specs that we know so far, are as follows:
5-inch full HD screen

13-megapixel front camera
16GB of built-in storage with room for 32GB or 64GB
MicroSD slot for an extra 64GB of storage
S Translator (speech-to-text and vice versa, as well as support for several languages)
Group Play
4G LTE
No matter how different Samsung tries to make the Galaxy from the iPhone, they are inevitably two of the main players in the smartphone market.  With the Galaxy S4, Samsung is obviously looking to dethrone Apple when it comes to smartphone sales.  Up to this point, Apple has continuously been able to win the smartphone battle with 125 million iPhone's sold in 2012, whereas only 100 million Galaxy phones have been sold in close to two years.
Many analysts are expecting Apple to answer the S4's launch with an iPhone 5S launch sometime before the third quarter.  If you would like to see the entire S4 Event from earlier today, just view the embedded video below (skip to around the 30-minute mark, there is nothing happening before that.)