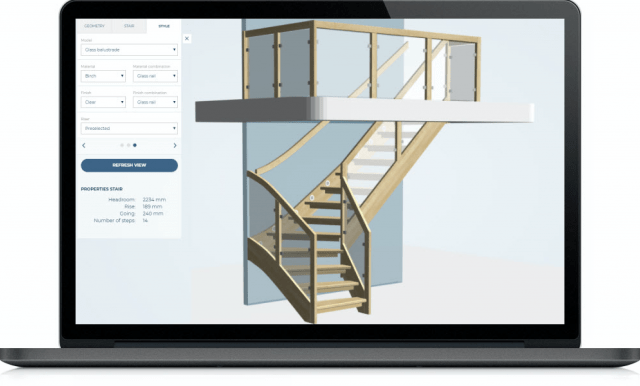 Staircases have evolved to a point where they are considered more than just a necessity, thanks to ground-breaking open living designs.
In the right hands, a staircase can be come quite the centerpiece, and as such are included in high-tech interior design trends.
Wooden Staircases
Wood is an instant classic as it exudes a rustic atmosphere. It's not that difficult to design staircases with wood as the central material in mind. In fact, throughout the years it's becoming more and more popular with homeowners and business establishments alike.
Using the latest cutting technology, wooden stairs made of timber can turn into hand-crafted masterpieces at a fraction of the time.
Glass
Glass staircases are magical in that they can single-handedly bring a fresh, new outlook even in enclosed spaces. Glass allows for natural light, and its characteristic can enhance hallways and make them look larger and brighter.
Toughened or reinforced glass is the go-to material when building a glass staircase. Using technology, one can achieve making a truly one-of-a-kind piece that's helical, curved or landing. Central columns may be accommodated as well.
Lighting
Lighting can both highlight and make a staircase more safe for the inhabitants. The availability and price of LED makes adding adequate lighting more affordable than ever. You can put LED lights and strings on the handrail, step or overhead as needed. Planners can creatively use lighting to meet the needs of their clients and show off the design of the staircase simultaneously.
3D Design Software
A robust stair design software can make things easier for both staircase planner and client. The software can be installed in a laptop so the designer can make changes according to the client's preference in real-time. Plus, it can model and calculate the geometry and shape of any kind of stair, and give you an idea of how it will look like in full 3D.