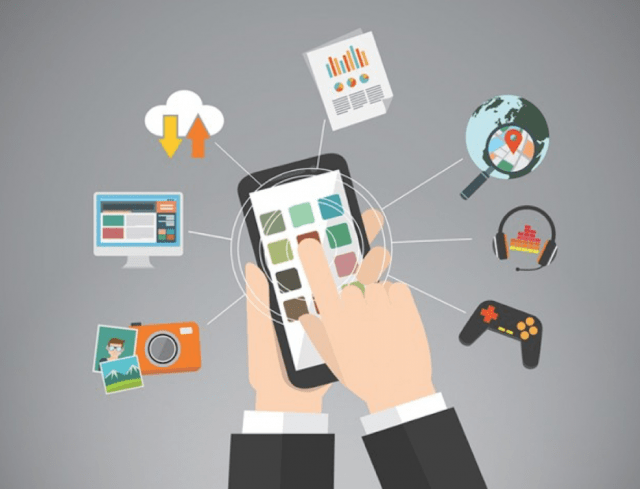 Almost every other application is snooping into your activity and data one way or another. Google itself has reportedly been reading our emails for a while. Oh, and we all saw how the iCloud got hacked which resulted in a massive leak of private data and reports. Considering all these incidents and more, one always has this fear of his/her private data and conversations being leaked to external entities. Even some cloud storage providers might dig into your data to delete files that they deem as illegal. With the advent of the Social Media storm, where we share so much information, there is always the concern that someone might use that data against us.
To avoid similar contingencies, it is important to use software and applications that can be trusted. Privacy has become a serious concern due to the ever-growing connectivity. Let us list down a few applications which can offer you some peace of mind, all the while keeping your data safe from intrusions.
1. Wire – A declared best private messenger:
It is great for Whatsapp to provide end-to-end encryption to bud any privacy issues people might have. However, Skype's co-founder claims that his recent instant messenger app Wire is "the most" secure messaging app in today's era. After giving it a test trial, many experts tend to agree with his notion.
Wire is a free app and is functional on every major platform like Windows, iOS, Android, Mac, Linux, etc. The app encrypts all the data transferred through it like text, audio, and video chats and sends it forward in secure packages. The company has focused on making the audio and video quality top notch to cater to the mass of audiences while providing constant encryption facilities.
Wire has been quite open about their privacy policy and measures taken to counter any security threats. Several tech experts seem to praise their approach towards data safety and privacy. In fact, some experts have declared it better than Signal and other related private messengers.
In recent times, Google Drive, Dropbox, and One drive were the three major players in the file sharing market. You will be surprised to know that none of them are completely private. However, you don't have to worry anymore since OnionShare has got you covered in that department. While tools like these can be quite effective in securing your data, make sure that you have a dependable internet connection supporting your cause because networks intrusions can be extremely disastrous. Major companies like Cox and AT&T provide additional security features along with active support to help you secure your data. Make sure that you go through your local Internet Service Providers and find the one that helps you in your cause. An extra layer of security never hurts.
OnionShare is an open source file-sharing tool and lets you share files of different sizes. It uses a network of proxies to mask your identity and IP address for starters. It routes your file through several servers along the route to make the tracing activities exceedingly difficult. The app makes it extremely tough to track the original location of the file i.e. from where it is originating. Moreover, it doubles the security by encrypting the file through multiple layers. In order to transfer files through OnionShare, both the sender and the receiver need OnionShare on their machines. This peer-to-peer file sharing service requires both parties to be online at the time of sharing. Available on all major platforms, OnionShare is surely a file-sharing platform that you will find useful in your endeavors.
3. Standard Notes:
All computer users have availed the Notepad facility to store sensitive information in one instance or another. Be it login credentials for email related services or passwords related to our digital wallets, notepads have served different uses for a chunk of people. Having our notepads synch across various devices and platforms has always been a requirement and this is where Standard Notes comes into play. With advanced security features and the facility to export and synch your notes across different platforms, this app will surely come in handy for quite a few people.
Standard Notes is similar to applications like Apple Notes and Simplenote. This open source app provides end-to-end encryption for your data whenever it is being transferred among devices. It doesn't allow any tracking and doesn't push any intrusive advertising towards its users, which is a major relief as most of the free apps these days survive through advertisements. Not only that, advertisements often end up rerouting people towards fishy websites which can passively/actively transfer your data to dangerous sources. With the simplistic interface, power extension options and a futuristic approach, this app would surely be a pleasant addition to your daily routine activities.
We all want to ensure privacy when it comes to the data we share. Be it simple text or an image (personal or work related) we have a right to privacy and if it can be ensured, we get a much-needed peace of mind. Well, this comfort is very much achievable with 0bin, as it allows you to paste texts and images just like Pastebin or Imgur.
0bin is a web-based platform that doesn't require any sign-up. Paste the text into the provided text box or just upload the file or image from your hard drive. It has a built-in feature while allows you to preset data destruction after a designated period of time. You can choose that preset or choose the data erase timing at your own convenience. After submission, you can share the data sent with whomever you link with a few simple clicks. It is actually that easy. Based on its simplicity, it is quite a convenient tool but at the same instance, it does require you to be a bit more careful regarding the data you share and whom you share it with.
We have all used Google and Microsoft's online office suites for work-related tasks at one instance or another, and why not with all the cool features they offer without having to play a single dime. These services also let you share files and collaborate with respective people in real time. However, can you be sure if these platforms are completely reliable and trustworthy? To tackle this dilemma, developers came up with dedicated applications like EtherCalc and Etherpad. The former lets you work on private and dedicated spreadsheets while the later is similar to a word processor.
While these apps might not be superior to the services offered by Google and Microsoft, they do ensure better security features and for people who deem security and privacy above all else, these could be the right choice. Basic functionalities are readily offered and these topped with additional security features make the overall offerings quite interesting. The information handled over the platforms is encrypted and can only be decrypted by someone with the respective password or link. Etherpad is quite user-friendly and can readily be downloaded online. On the other hand, EtherCalc might be a bit tricky to use and requires the use of Node.JS to run it offline.
If you prefer better security options for your applications then you should give the aforementioned applications a try and you will not be disappointed. Once you get used to their respective interfaces, you will find that the operational process is quite easy and the added security features are indeed a relief.