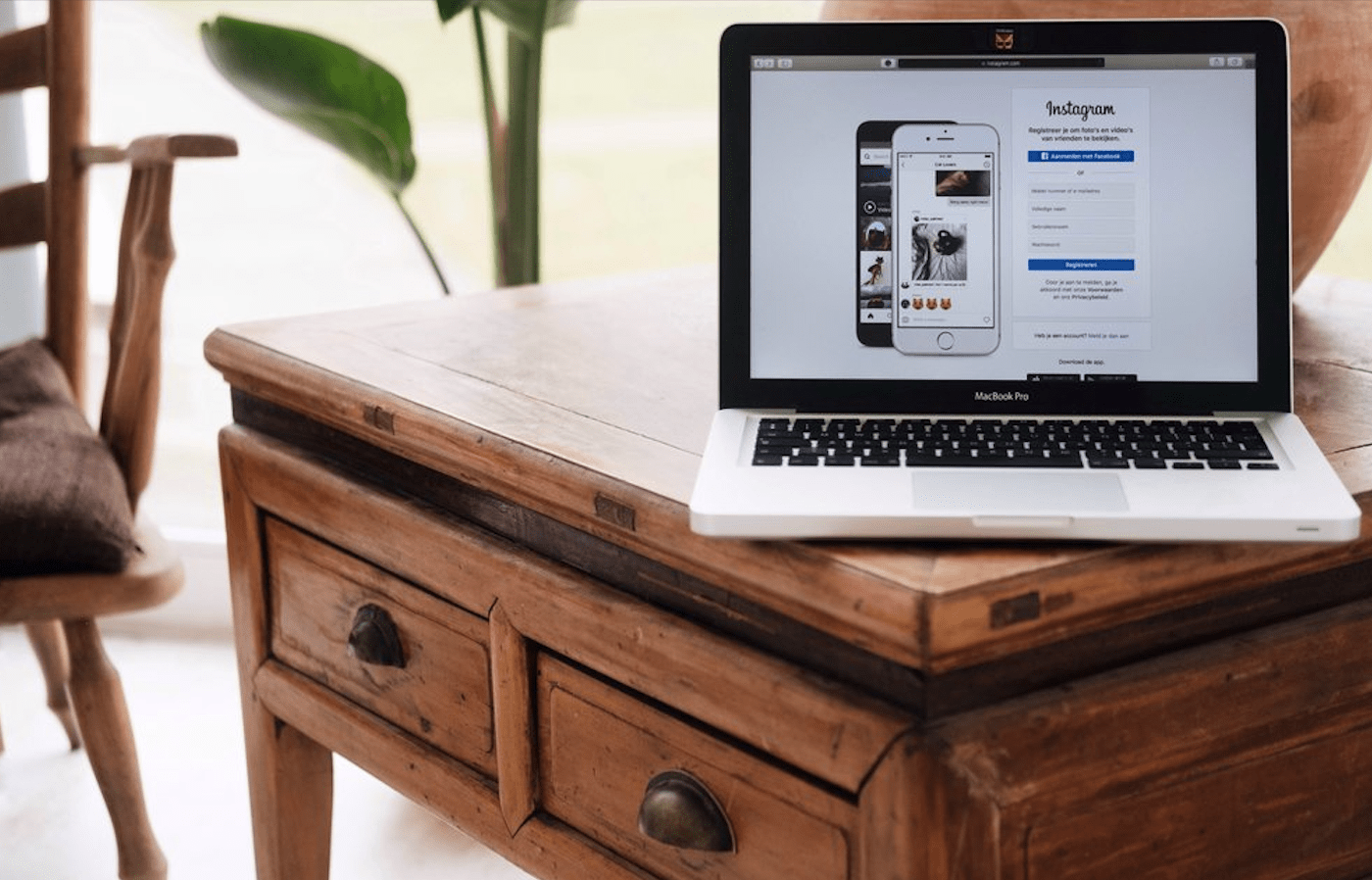 If you are still asking how to grow Instagram followers 2018, then you need to move ahead! It's 2019 and things have changed! The old ways to get followers on Instagram are becoming less effective, so you need to adopt new ways to increase Instagram follower gain.
We will reveal how to get real Instagram followers in 2019 so let's dive in without delay!
What has Changed in 2019?
Just like Google, Instagram also updates its algorithms from time to time to provide the best experience to the users. Now it's more challenging to gain followers and you have to put in a lot of effort, so it's not enough to ask how to grow your Instagram 2018.
Instagram looks for genuine accounts that provide value and quality content in the new year. More than followers the focus is on posts that create high engagement. That's why you have to put some time aside to work on your Instagram account in order to get more followers.
In 2019 it's more important to avoid gaining followers on Instagram through fake accounts. Let's see how you can find out the difference between fake and real Instagram accounts.
Learn to Identify Fake Vs. Real Active Instagram Followers
Beware of websites that claim to give you more followers in exchange of a small price. You will be falling in a trap and end up only with fake accounts and bots as followers. Your posts won't generate any engagement and the whole purpose of getting followers will be failed.
Here are few pointers to spot a website that sells malicious IG followers-
The service needs only your Instagram account details
It doesn't take into account your target audience, competitors or niche
The price seems too good to be true
You are promised 1000 followers in a short time
Your posts don't receive likes and comments
The Importance of a Well-Made Profile
To get more followers on Instagram, you need a complete and branded profile. It's the first thing visitors notice and offers you the best opportunity to make a solid first impression. If they like what they see, the will end up hitting the 'follow' button!
You should fill out the basics like name, bio, profile picture and make them as compelling as possible. Your account also needs some content so put up pictures, stories and anything you find suitable.
Another important thing is to align your Instagram account with your overall brand aesthetic. That means using the same colors, layout and themes that you use for your website and other accounts for Instagram.
Maintain consistency in everything like videos, stories and highlights
Don't use more than 2-3 filters or presets for photos
Free theme making software can help in the process
Here's an example of a nice Instagram account with a consistent aesthetic-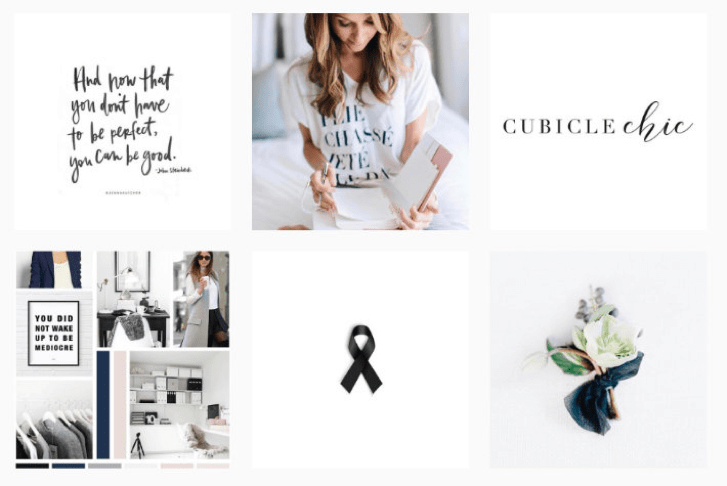 Now let's find out how to increase Instagram followers in 2019.
5 Best Ways to get Real Instagram Followers
1. Gain Instagram Followers by Sharing Selfies
People follow you on Instagram because they relate to your account. Currently, the human factor has become really important for both brands and influencers as people want to see the real face behind the account. Also, photos showing faces generate 38% more likes on Instagram.
Don't be afraid to show yourself in the pictures and videos. If you are a company, you can feature your employees and managers in your stories. They can provide a different take on your brand and can promote new campaigns and product launch on your behalf.
Use the different Instagram elements to increase face-to-face interaction and gain followers.
See how the following post uses the human element to promote their story-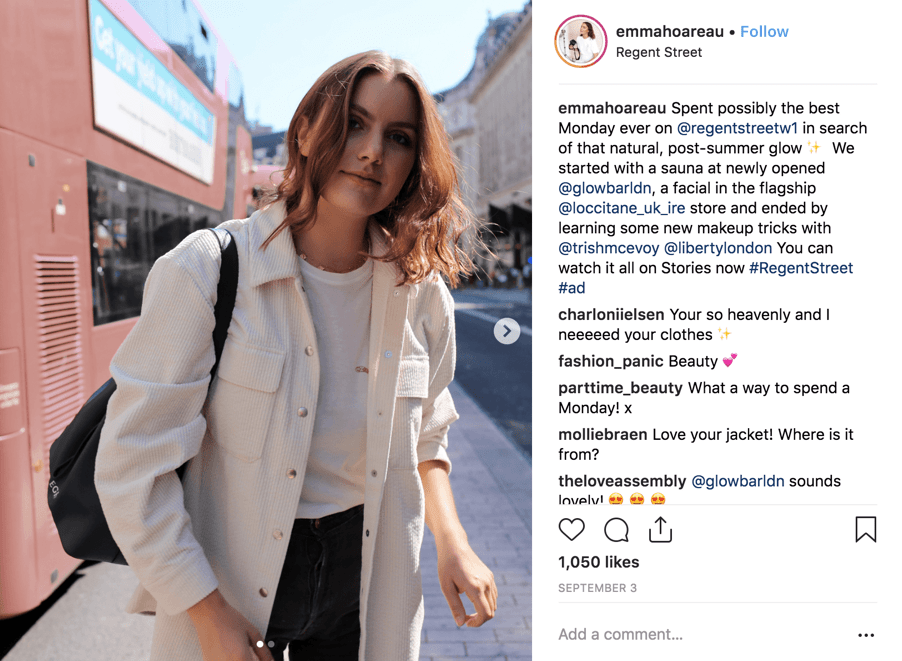 It's not a secret that you have to make use of appropriate hashtags to generate more Insta followers. Your story can get featured on the Explore page if you use the trending hashtags. This makes your content visible to a large audience who can become your followers eventually.
Your story will also be featured under the respective hashtags, so people searching them are likely to discover your posts. Instagram allows you to use up to 30 hashtags, but the optimum amount seems to be 11 as it generates most engagement.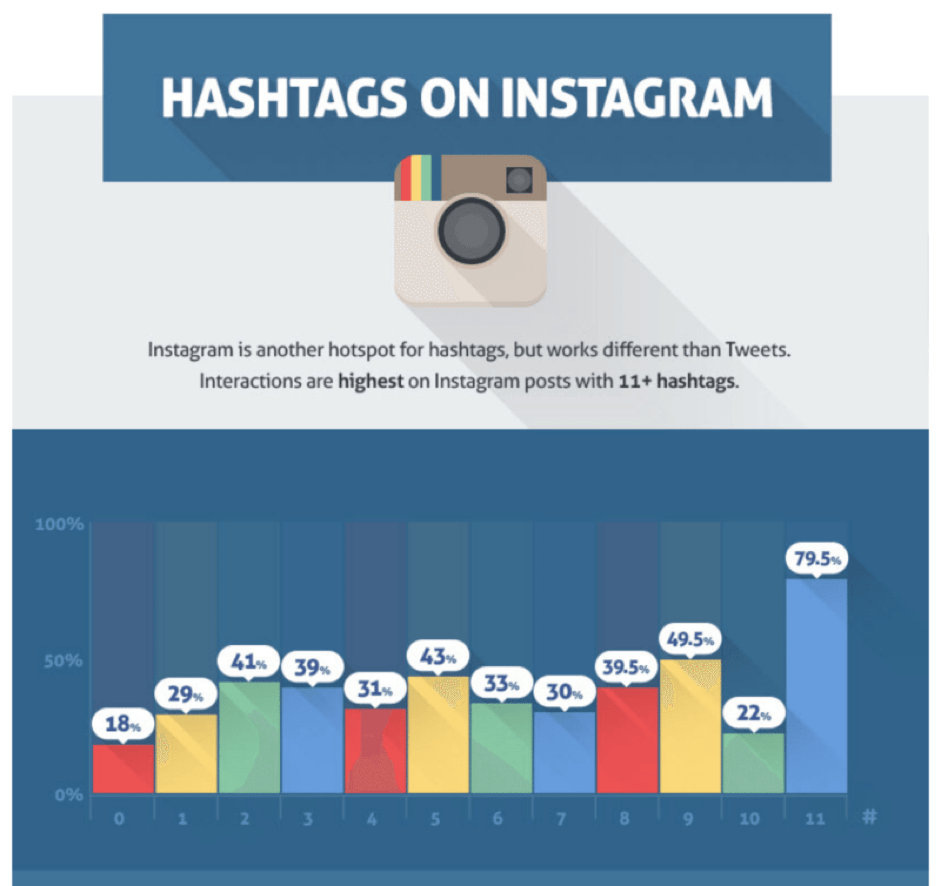 You should also tag your stories with geo-location which increases your engagement. In fact, posts with geotagging have 79% more engagement than posts without geotagging. Adding a location will help your story to get discovered by people in the specific location or those who search for it.
3. Use Instagram Ads to Get More Instagram Followers
Instagram lets you share different types of ads to Instagram boost followers. Whether you use story ads or videos and texts that appear in feeds, you need to keep a few things in mind for getting more followers on Instagram.
Be sure to target the right kind of audience who are likely to go for your niche. You can choose the age, gender, location and interest in Instagram to target your ads. For example, if you want to share an ad about your lawn mower in New York, you can target your ads to people interested in gardening, who live in New York and between 25 to 55 years in age.
Remember to use a strong call-to-action in all your posts to attract followers on Instagram.
4. Earn More Instagram Followers through Collaboration
If you are wondering how to gain more followers on Instagram, one of the best ways could be collaborating with brands and influencers with high and engaged followers.
Don't be afraid to approach people who you think can give you an Instagram boost by exposing you to a new and interactive audience. Go for a mutually benefitting relationship so that both parties can provide value and meaningful content to their audience.
You don't need to be a big brand or have thousands of followers to co-market with a brand. Even accounts with 1,000 users can benefit from the exposure when they have something to contribute.
Look for like-minded businesses and influencers who match your interests for best results.
5. Link Your Instagram Account to Overall Marketing Efforts
If you are wondering how to increase my followers Instagram in 2019, then you should promote your Instagram account on different platforms. Include your Instagram handle in your blogs, Twitter, website, Youtube, Facebook and any place that will bring a new Instagram follower!
You can also use the embed code to embed Instagram posts on your website easily. Check out the following example-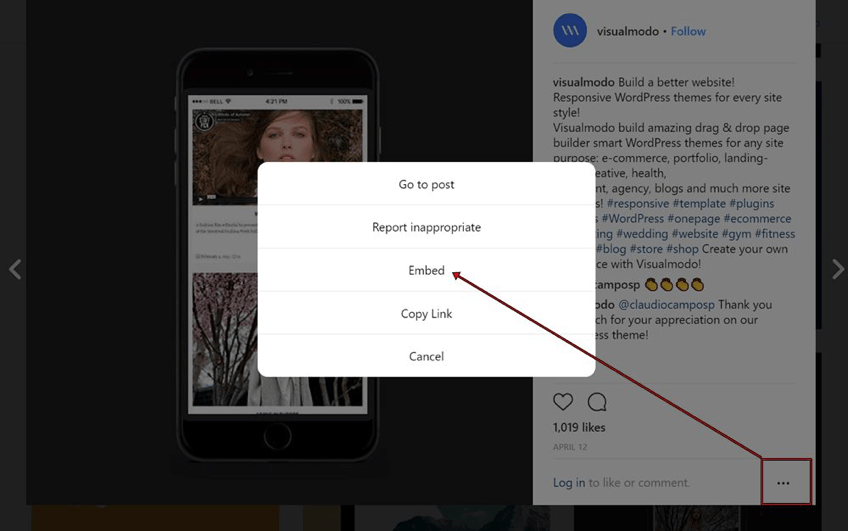 Here's how to do it-
Choose the image you want to embed
Now click on the button on the lower right corner with three dots
Choose embed from the options
Copy the code from the Javascript window
Paste the code on your website
You should leave a call-to-action on the posts inviting people to check out your Instagram account to get followers.
How to Gain More Instagram Followers in a Legit Way
Instagram doesn't prohibit you to pay for getting Instagram followers. But it does punish accounts with fake followers and purges them from time to time.
The best way to collect more followers on Instagram is to grow your audience through the organic way. You like and comment on posts of your interest so that some people will like and follow you back. Instead of doing the work yourself, you can use an automated service like InstaNobel.
You can choose your target audience and only aim for followers interested in your niche
You don't need to spend the time to boost Instagram followers
The service engages with others on your behalf
Conclusion
"I need followers on Instagram."
Surely you do, and that's why many people also search for answers to how to get more IG followers. Instagram gaining followers is not difficult if you know what to do. You will not be asking how to get more followers when you follow the 5 tips we just discussed. To grow your followers, all you need is a little dedication and effort.