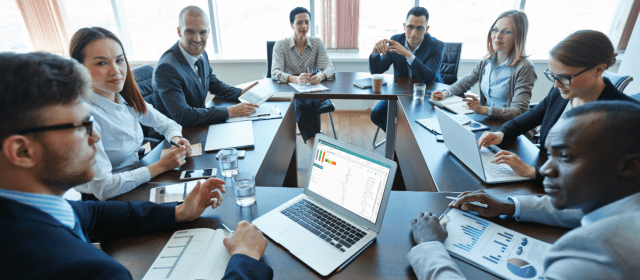 A Product Owner serves as a critical point in any project and is responsible for delivering timely solutions, bridging the gap between the business team and development team, while adding in details from user feedback.
You might think that a product owner is very similar to a manager or leader. While that's true at a very basic level, a product owner wears many hats such as strategist, customer liaison, and so on. Due to such a multi-faceted role, people are quickly realizing the benefits of a CSPO course and how it helps them grasp every aspect of the role.
Let's look at why a good product owner should be a good leader as well.
Leadership Traits of a Product Owner
A successful Product Owner is a good leader, and leadership is not limited to giving instructions and making sure that they are followed. In order to be a great leader, a product owner has to ensure that they can do the following:
1) Commitment and Dedication to the Product and the Team
Leadership starts when you are able to see yourself as part of the team and work in the team.
The process of scrum development depends on the functionality of the entire scrum team. This scrum team decides the methodology of the given task and who will perform what to solve the problem at hand. The product owner is crucial in deciding this and his dedication makes or breaks the product.
2) Communication and Presentation
You should be able to effectively communicate user needs to your team, and explain the product to the customer. This ensures transparency in the team and makes sure everyone has a common goal. In addition, your style of communication should adapt to different people and businesses. How the probes, requirements, and solutions are presented play a huge role in communication, so a great product owner must have impeccable presentation skills.
3) Delegate
It is simply impossible for a single person to manage every aspect of a product, and if you try to do so, sooner or later, you will crack, and something will slip through the cracks. Delegate and build an informal team to help you out with product ownership. This is especially useful when there are certain aspects you are not very sure about, but someone else is.
4) Resolve Conflicts
You are bound to deal with conflicting situations, and you should have the skill and courage to address these tensions, collaborate with the team to minimize the effect, and come to a solution that allocates enough resources to all parties concerned.
5) Escalate When Required
Sometimes, certain situations have to be taken up in the chain of command. You should be able to identify which ones are important, bring it up effectively, and go back with a solution. Don't wait till it becomes a crisis.
6) Know When to Say NO to Maximize the Value of Your Product
An important aspect of good communication is the ability of a good PO to say NO when it is necessary, in a way that leaves the listener feeling that this was the right decision.
7) Ask the Right Questions
Asking the right set of questions will help you understand the needs of your customer. Asking your team the right questions will help you understand the nuances of the solution and asking yourself the right questions will help you to analyse and understand issues and their solutions well. Thus, it is vital that a Product Owner be able to ask the right questions, at the right times.
8) Domain Knowledge
The product owner should be able to guide the team with the product, which requires him to have a reasonable knowledge of the domain, the risks, and needs of the market. In addition, he needs to understand the technicalities of the project well enough to convey the needs of the business in a simple, easy to understand way.
Become a Successful Product Owner With CSPO certifications
POs can grow to fit bigger roles like Product Managers, Agile Coaches, Scrum leaders, and even Agile Evangelists. All these are just a click away with CSPO training. This is a great opportunity to help speed up your career progress.