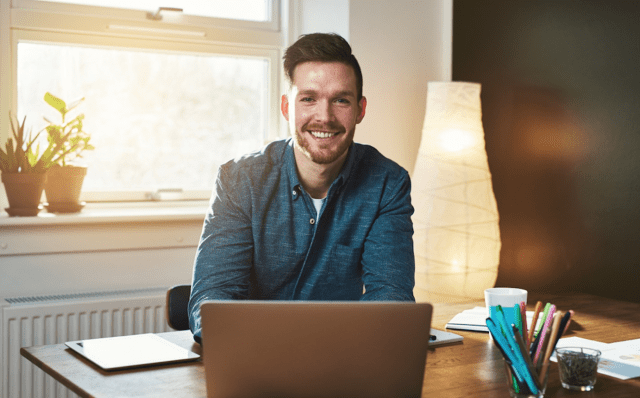 There are millions of mobile apps out there in the market. With more mobile apps, there is fierce competition between brands to grasp more and more downloads. Each passing day presents new challenges in the digital world.
If you don't market your app, there is a thing chance that your app will get a good reach.
It would be best if you grabbed the attention of buyers. Not just every buyer, B2B buyers. Because B2B has many potentials and can bring buyers who are interested in buying your product.
If you are a startup or just starting your business, there is a chance that you don't have much money with you. This means that whatever marketing you do must be economical.
Here are some fantastic low-cost mobile marketing tips that can grab and retain your B2B customers.
Take help from Text marketing
You might feel that text message marketing sounds much hard work. Well, it doesn't not. In fact, with text message marketing, you'll learn more about your target audience and find new buyers. A straggling 98% of the texts are opened right after they are sent. Even if you don't like mobile marketing, you'll open a message to see if the product is useful for you or not. There is just the software cost that can cost you some money. Other than that, you don't need to invest in anything significant.
Don't just offer discounts
For a B2B buyer, an incentive is something that will force them to act. When offering a discount, it is not a rule only to send discount coupons. You must send industry reports, reminders, and updates regarding shipping information.
We all know the number of hours we waste on mobile apps. Why not leverage that power? A professional mobile app development company will build a persuasive app that will entice the users to buy directly from the app. Ignoring the mobile app is digging a grave for your brand. Even if you start with a beta mobile app, which you can later update, go for it.
For online consumers, it is all about convenience. If your mobile app is not providing convenience, what good can it go? To sell your idea to the B2B and even B2C consumers, you must take help from geo-location marketing. Whenever a user comes close to your brand or visits any of your outlets, ensure that they don't leave without availing some discount. You can give a different discount on different areas.
Use push notifications to know precisely, which are the areas that will attract users in their neighborhood. Take help from Google maps and Facebook to know where your users are and offer them discounts near their homes.
Being mobile-friendly is not just a choice anymore. You either want to stay behind or move on with the world. Being mobile-friendly is just part of the equation. To succeed, you must step up the mobile-friendly game and go for SEO on mobile.
The recent updates from Google suggest that if you are not doing SEO for your mobile app, Google will drop your organize ranking. This makes it necessary for every brand to work on its mobile SEO.
Take help from Dynamic targeting
Dynamic targeting allows you to power the text message to one step further. When the message is sent, it will automatically gather the relevant information and show users related ads and information. Create a compelling message and use an SMS sending software to schedule a persuasive message for your brand.
Registration via multiple channels
In a B2B environment, customers like to meet the brand with various channels. You'll get referrals, you might get people from forums, or you might get customers from a tv advertisement. To take full advantage of mobile marketing, it is necessary that you migrate to mobile users. Opt for SMS subscriptions or go for subscribing a blog to get the latest updates from your company.
Ensure that users can find multiple ways to contact you. Social media contact information on the website and if someone wants to visit your office, mention opening and closing times clearly as possible.
You might not get what videos can do your business, but if you're willing to go big with mobile marketing, take one video at a time. Make videos that don't just tell about your brand; videos must inform the users how to use your product/service?
After every video gives a CTA button, this will help users go in a specific direction. There is no harm in using CTAs in the start or the middle. However, ensure that these CTAs are relevant to the content in that video. Talk about a problem and give a solution in the form of CTA button.
To wrap it all up, it is all about showcasing your app to the world in a way that it sticks out of your competitors.