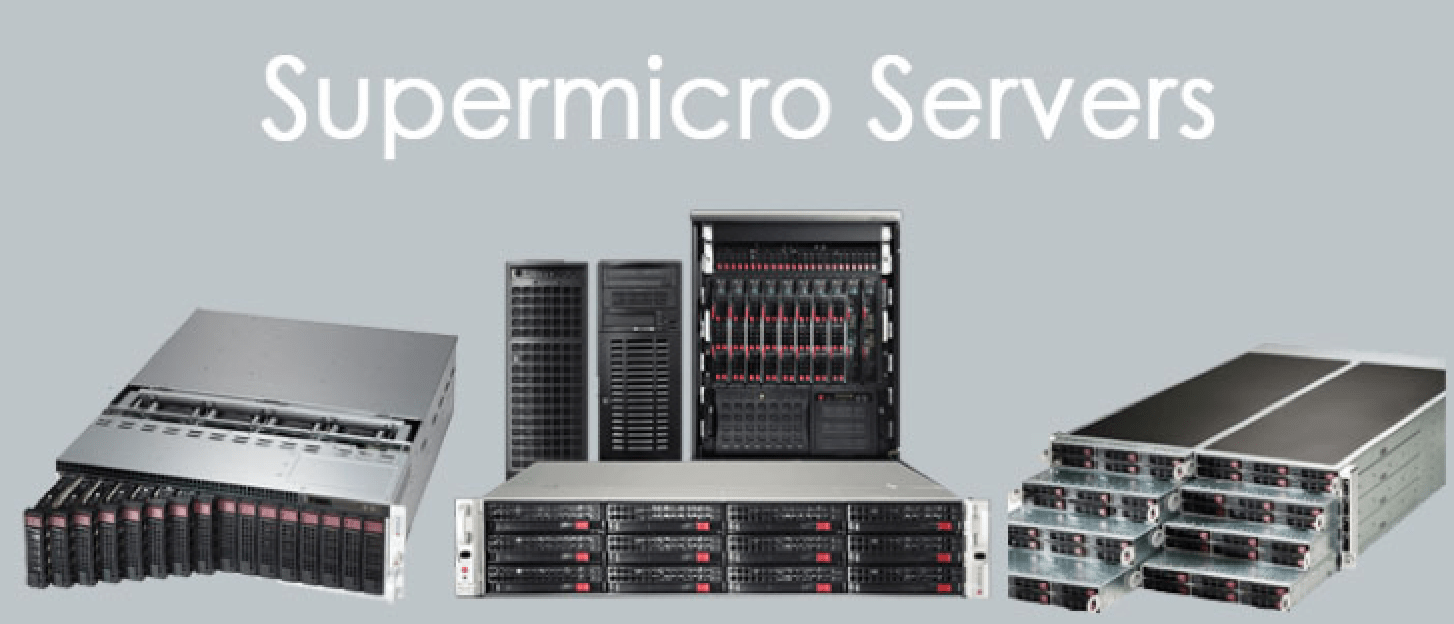 Supermicro servers are well known for offering highest performance at budget-friendly price. Even a low price server from this maker comes with unique features to offer the highest level of scalability and efficiency. Supermicro servers are the best choice for running complex web applications with huge databases. With a vast range of servers, Supermicro has found a place in the list of top 5 server vendors across the world.
Advantages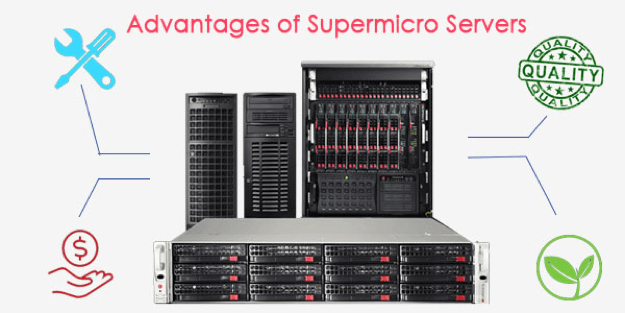 Uncompromising quality
Supermicro rolls out only tested products into the market. The company adheres to strict methods while manufacturing servers and the same is followed in case of quality testing. Each and every Supermicro server is tested carefully to ensure top-notch performance even under tough operating environments. Thorough inspection before releasing the server helped the company to earn a good name among its competitors. The brand incorporates only the superior quality parts into the chassis, servers and other system parts.
In-house manufacturing of spare parts
One thing that is unique in Supermicro servers when compared to other brands is that they build own chassis, motherboard and power supply. Other server providers are specialized in manufacturing only one part one among these three. Their in-house manufacturing of spare parts ensures that airflow is maintained well and perfect power is supplied to increase efficiency in the long run. The power saving technology in Supermicro servers consume less electricity and produce more efficiency. All the spare parts are manufactured using high-quality finishing materials.
Advanced hardware
Supermicro servers are stuffed with the latest hardware technology to meet the demands of present IT industry. All the latest models are equipped with Intel Xeon R processors which are known for delivering highest performance. Most advanced and high-performance motherboards are used in Supermicro server. The company uses carefully selected power cables, I/O ports that work well for longer duration without giving any trouble.
The carefully selected long-life hardware parts consume very less power and are highly authentic. The components are highly secured and safe to operate as they satisfy the worldwide safety regulations. The Supermicro server are exclusively designed to run continuously even in high humidity and temperatures. These come equipped with reliable chassis that gives the freedom to use the hardware component of your choice. Supermicro is a good option if you are looking for a server that can back up data. It worked closely with many software partners for developing servers that can withstand high application workloads.
Highly responsive customer support
Buyers have to depend on manufacturers of components when it comes to other brands if they need any support. This evaporates your valuable time. Supermicro makes innovative and state of the art servers with own spare parts and backs them with excellent pre-sales and post-sales support. Whether you need assistance before purchasing a server or need any support on server issues, Supermicro customer support team works round the clock to help its customers.
The company also offers additional warranty to ensure that the performance of Supermicro servers meets today's requirements. The company replaces damaged parts of the server at free of cost during the warranty period. That's the reason why this brand is becoming popular among world's top IT brands. You can also get live chat support at any time via Supermicro official website.
Budget-friendly servers
Supermicro server is the best choice for people looking for inexpensive servers for medium and big sized business. However, the company also managed to produce low budget servers for startups and small businesses without compromising on quality and performance. Supermicro servers come with highly powerful hardware at lower operating costs giving a scope for power and cost savings.
Environment-friendly servers
The company manufactures eco-friendly servers that consume less energy for the same power and efficiency when compared to other reputed manufacturers. The company designs compact servers that occupy less space and reduce energy consumption. The optimized cooling system and high-end platinum power supplies are used in the servers to lower the power intake. Supermicro is giving tough competition to other leading vendors in this field by producing environmental compliant servers.
Disadvantages of Supermicro server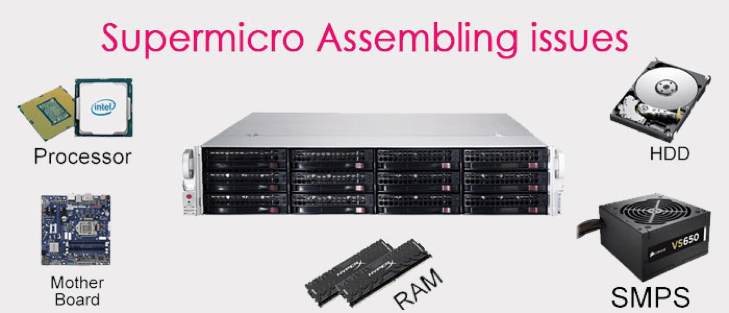 Assembling parts is a big challenge
Servers from Supermicro brand won't come as a single unit. Other brands sell completely assembled server whereas the scenario is completely different with this company. Supermicro sells components like chassis, disk drives, motherboard etc. The company manufactures all these components on its own and offers warranty along with after sales support. Selecting the spare parts and assembling the entire unit would become a tough task for some people. That's the reason why few customers don't pay attention to these servers. But Supermicro server works well for those who can assemble spare parts. Fans make a loud noise in these servers but none of the users complained about sound as it is limited to server environment only.
High on-site support costs
Supermicro never offered on-site support during its initial days. They are offering it now for 8 hours in a day but many users reported that the charge for onsite support is huge than the rivals. You must spend the extra amount in case if you want to add any optional parts. It is a bit tough to find low-cost service contracts for Supermicro servers. They take too much time to help customers those who make requests for on sites repairs, it is a major drawback. Users need to bear additional expenses for bios updates; it would be good if they allow free updates.
Firmware Vulnerabilities
Researchers have found that the firmware which remotely manages Supermicro servers contain vulnerabilities. Hackers could exploit these vulnerabilities and get a permanent grip on servers. Recent reports have revealed that attackers can provide a malicious firmware to rewrite the BMC components and control the server from any location. Not being equipped without firmware rollback protection is another drawback of these servers.
Security threats
US telecom wing recently reported that manipulated hardware chips were inserted in Supermicro servers to track data. Top Multinational companies have discovered microchips in their servers during internal investigations and removed hacked servers from their set up. But the makers have denied this news and confirmed that any malware chip was not installed in their servers. Many companies refused to buy Supermicro servers after this incident. However, the manipulated chips issue is still under investigation. It is very important to think about cyber security to protect data, so many people are thinking twice before choosing Supermicro servers. There are some security issues in IPMI, so users should not allow external sources to access your network.
Frequent IPMI failures
IPMI failures do occur frequently in some Supermicro servers. It is impossible to perform system installation if this error persists. IPMI failure can slow down the system, it obstructs remote monitoring and may even stop crucial services. Hard power reset helps to overcome this issue. However IMPI failure is very rare, only one among the 50-60 severs face this issue.
Small and medium-sized businesses who are worried about the prices of top brands like Dell, HP, can choose these servers. Supermicro server always stands first in releasing high-end rack-mounted servers with the latest technology. Supermicro servers have lot of advantages over other leading brands in many aspects. It is tough to find customers who drop bad reviews but these servers have their own limitations too.