Anthem is an upcoming action online multiplayer game, developed by BioWare. The video game was recently announced for 2018 for Microsoft, PlayStation 4 and Xbox One. But this date has since been moved to early 2019. The players of Anthem video game will perform a role of a Freelancer.
People are bored playing such FPS (First Person Shooting) games. They want a great story with thrills. Anthem video game is full of thrills, in which a group of people who leave their civilization to explore the surrounding landscape.
Two classes of Javelins were shown during Anthem's presentation. The game is directed by Jonathan Warner and written by Jay Watamaniuk and Cathleen Rootsaert.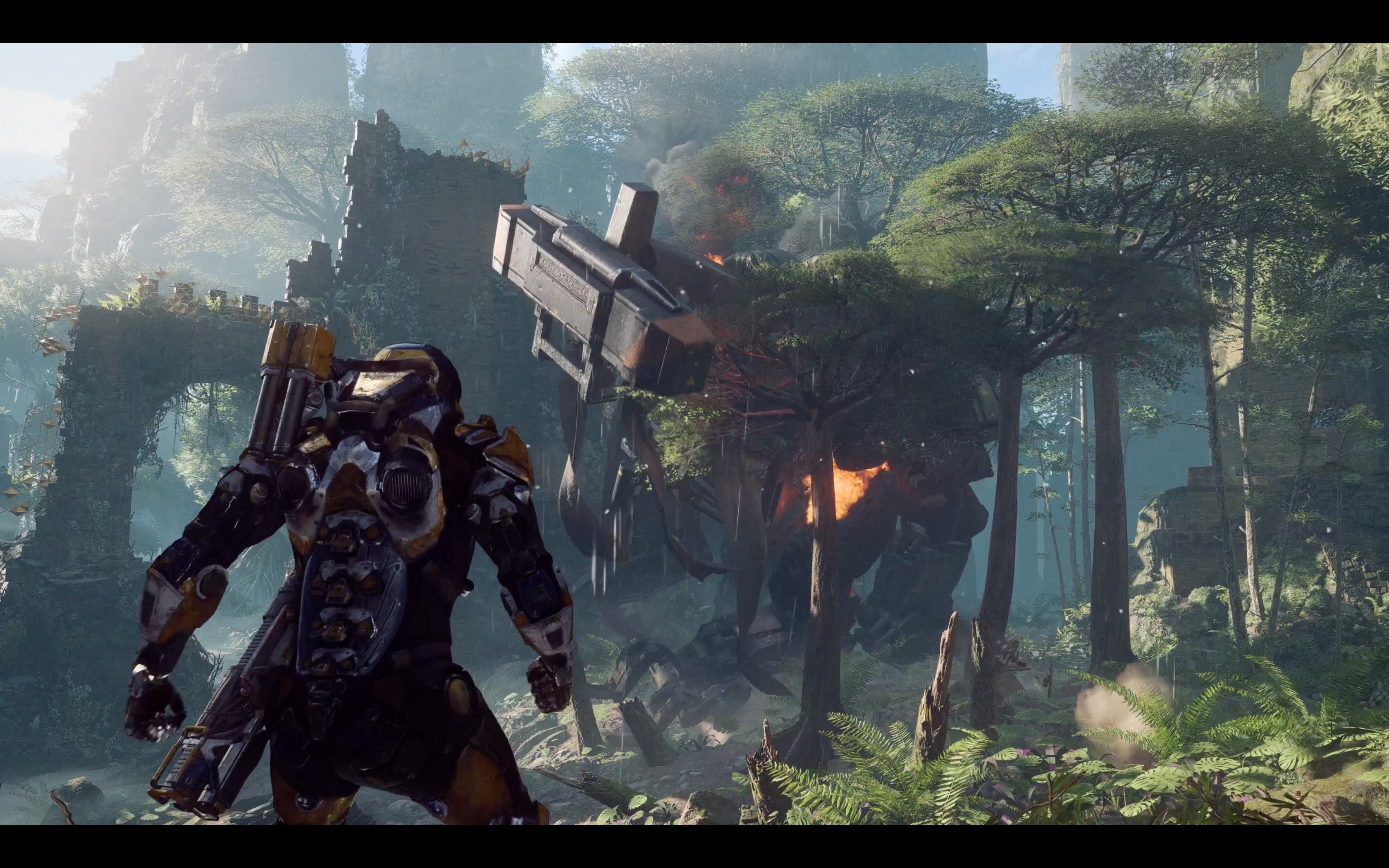 Gameplay:
The game created in the unexpected dynamic world. In the world of Anthem, the objectives of the players are to save the humanity and explore the unknown world. As your friends support you in your journey, so you can do your victories and rewards benefit your friends.
Every suite has it's own ability with unique weapons. Players can customize their suits with gear, which add and upgrade the ability of a player like the ability of fly, leap and climb. The player faces hard situations like Storms, Beasts, and ruthless marauders. Player has to defeat the forces plotting to conquer humanity.
Anthem features single-player and co-operative multiplayer modes. The game has another campaign for co-operative multiplayer called shared world, which have up to four squad members per team.
Review:
Watch the official trailer of Anthem video game, which is quite awesome. The most interesting feature in the game is facing the beasts and Unlocking maps also upgrading suits to update the superhuman powers.
Its price will start from $60. Fans are really excited. Hopefully, BioWare announced Anthem will be released in 2019. Developers are working hard to add more and interesting features in the game.
https://www.youtube.com/watch?time_continue=2&v=EL5GSfs9fi4&has_verified=1