Plenty of people wouldn't hesitate to spend thousands of dollars on a perfect event, but the moment a photographer or editor charges rates that go over $10, they suddenly claim it's highway robbery. For a lot of us graphic designers, photographers, editors, and other members of the freelancing community, we've had a few run-ins with people who think our rates are overpriced. Maybe it's because we make our job look easier than it is, or maybe we rarely ever show them the raw material or the expenses we accumulate to buy the equipment our job requires.
This is our livelihood, and contrary to some people act, we can't survive in this world by being paid with exposure, or whatever some clients think that is. And while we have our own struggles, it's particularly stressful in the editing department, where complaints such as "You didn't even take the photo" to bad negotiators claim "I can do filters on VSCO for free" abound.
Yes, while the Clarendon and Juno filters on are free, you're paying for so much more when it comes to high-end photo retouching services that takes a lot of time, money, and effort on our part to make any raw photo look its best. So, for all the editors out there with difficult clients, feel free to show them this article so that they can understand what goes into the high-quality retouching services you provide and why your costs are the way they are.
Paying for Quality
The saying "you get what you pay for" also applies to the photo editing business. If you're only willing to pay editors who charge low rates, expect that the quality falls in line with the price. Experienced editors who have spent years perfecting their craft, investing in equipment, and spending time perfecting the output for their clients have the right to charge much higher than someone with a lower level of skill because they can assure their customers that they are getting their money's worth.
Take a look at this photo retouching example from Fix the Photo. They provide one raw photo and then edit it based on three qualities: basic retouching, pro retouching, and high-end retouching. The raw photo is dark, and the model has visible stray hairs and blemishes.
A basic level of retouching can get the blemishes and most of the stray hairs gone. The photo can also be brightened. However, in terms of editing quality, it's basically a good photo made with good lighting. The stray hairs will be removed, but the frizz is still there. But once you look at the high-end level, it looks like a professional result, with even the ability to design it to the client's style.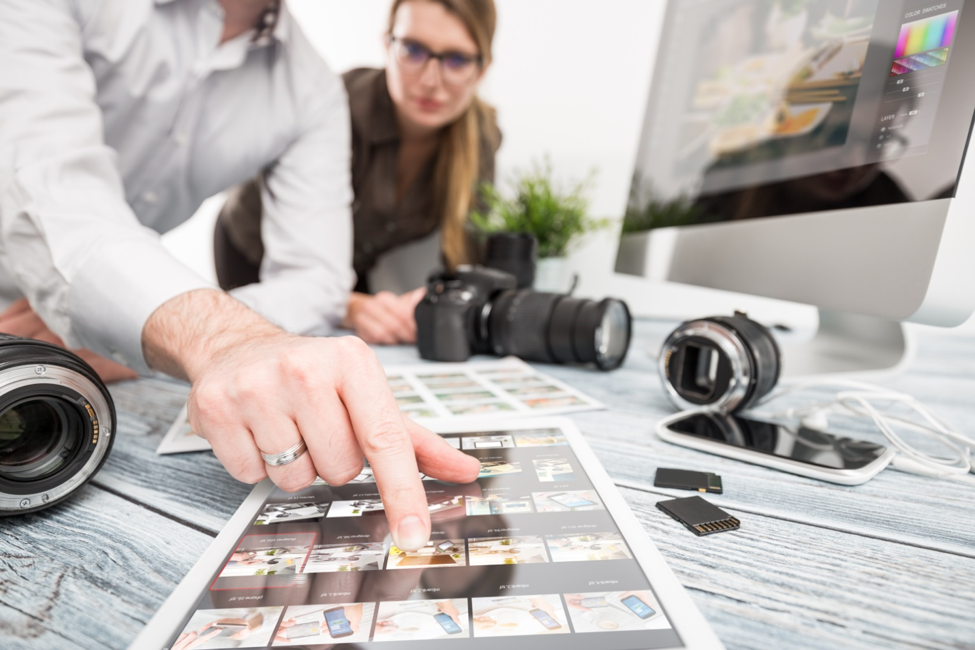 Professional Tools
Sure, you can use mobile apps such as VSCO, PicsArt, and even Instagram's basic photo editing. You can even claim to know some basic skills on Photoshop enough to create your own ID photo. But at the end of the day, when your business is a salon that needs hair that doesn't look Photoshopped, a restaurant that needs food to look appetizing, or a wedding photo that isn't too discolored to hang on your wall, you'll want the skills we have added to the tech and equipment we use.
A cheap retouch service can provide you with the basics, but if you want more difficult changes to your photo, you'll want to work with a high-end professional who has the best technology available to highlight the best part of your photos and remove all the unsightly distractions. And for that type of quality, it doesn't come cheap.
Time, Skill, and Experience
Graphic designers and editors can attest to this. When people complain that they're paying too much for logos or photos that were done in one day, they don't realize that they're paying for the time and skill an artist invested to be able to make that kind of output within that frame of time. But at the same time, you can't rush a good photo, especially when you want high-quality precision for your money.
An Investment for Your Business
If your photo is meant for a business, you don't want to skimp out on photo costs. Photos taken by even some of the best photographers in the industry edit their photos to remove some unsightly parts that distract the viewer from what really matters in a photo. Choosing a beginner editor may provide you with basic services that will get the job done, but if you want to stand out from your competition, you'll want your products or services to have their best foot forward. And that means providing the best photos you can afford.
A picture is worth a thousand words. So, if you want to tell a boring story with too much fluff and distractions from the main point, pay less for basic photo retouching services – or do it yourself. But, if you want the highest quality story that lasts for years and offers the best parts to entice your audience, then invest in high-end photo retouching services provided by the expert editors in the industry.