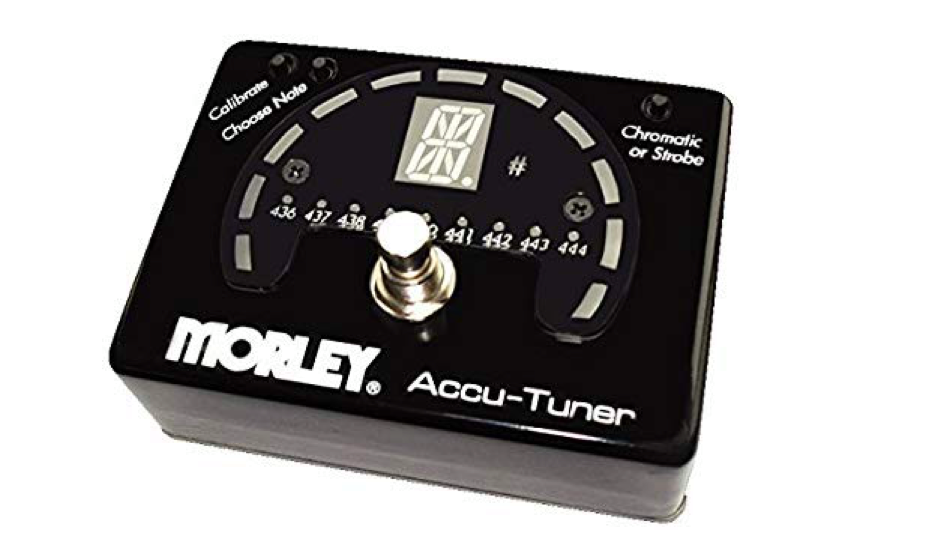 Morley Accu-Tuner Stomp Tuner Review
The advancement of technology has led to the development of quality equipment in the music industry. These tools significantly ensure production of great music with a lot of ease. One of the equipment you are bound to come across is the Morley Accu-Tuner Stomp Tuner. Check this tuner at Magasin de Musique
This equipment is a combination of both chromatic tuner and strobe. It is arranged in an amazing stompbox arrangement. Besides, it has a digital guitar/input jack alongside 2 outputs for mute and through capability.
By using the tuner, you will be able to recap your previous tuning mode. Furthermore, you will not have to bother switching back your tuner to your preferred setting once you have used it. Usually, it will get back automatically hence saving you more time.
It has a big LED display easily visible on the floor. Besides, it comes with choose note and calibration features. Its AC-1 is guarded with a die-cast housing that lacks skid rubber anchor.
This has been largely contributed by its long-lasting craftsmanship. That means you will be able to use this equipment for quite a long time without breaking down.
This music gear is endorsed with some of the best features. These features are the reason behind its amazing functionality.
Hence, as an individual wishing to own one, you will need to go through these features. Ensure they suit you well before buying it. Below are some of the features to consider:
Features
• Chromatic tuner and combo strobe in a remarkable stomp box arrangement. This enhances its portability bring ease while carrying it around.
• Efficient memory. It will keep track of your previous tuner. Such a feature ensures you remember that tune that will spice up your song. You can then make the necessary modifications in order to come up with a lovely soundtrack.
• Accessible battery door. This is important especially when you want to replace its battery. Rarely will you face challenges while doing so. Furthermore, it has a non-skid rubber foot. That makes it stable while down on the ground.
• Die-casting. The casting helps in protecting the AC-1 which plays an important role in the functioning of Morley Accu-Tuner Stomp Tuner.
• Gets its power from either 9V battery or Morley adapter. The Morley adapter is usually sold separately. How all these options will offer the device enough power to deal with the task at hand.
• Stomp switch. Allows you to switch on and off this device. Furthermore, it also has a legit bypass.
• Double outputs. They provide mute and through services.
• LED displays. They prevent any instances of stepping on your tuner. These displays are larger enough to allow you to see your device.
• Choose note. It helps you pick your most preferred note for an amazing tune.
Conclusion
This equipment has revolutionized the music industry. It has enhanced the capability of producing more quality and enticing music. For that reason, it is popular among many Guitar Chords composers.
However, you need to be extra careful when out shopping for one. Put into consideration the available features in order to get the best device ever. Reading Morley Accu-Tuner Stomp Tuner Review will help you in the purchasing process.