Web browsers are one of the most important apps for your Smartphone. It can be difficult to decide a browser for your phone. Because we have to look for many features in a browser. The key factors to decide a web browser are Privacy, security, UI, and UX. But there are so many browsers with these specs to choose from.
In this article, we have listed the best, fastest and most secure browsers for Android in 2019. Instead of putting them in order of preference. I would advise you to try each of these on your device. You can choose the one that best suits your needs.
Top Most Secure and Fastest Browsers for Android in 2019
Being the second largest search engine, Duck Duck Go is also known for its privacy. The Duck Duck Go browser provides the privacy essentials you need to seamlessly take control of your personal information. It's secure when you search and browse the web, no matter where the Internet takes you. Some of the key features are: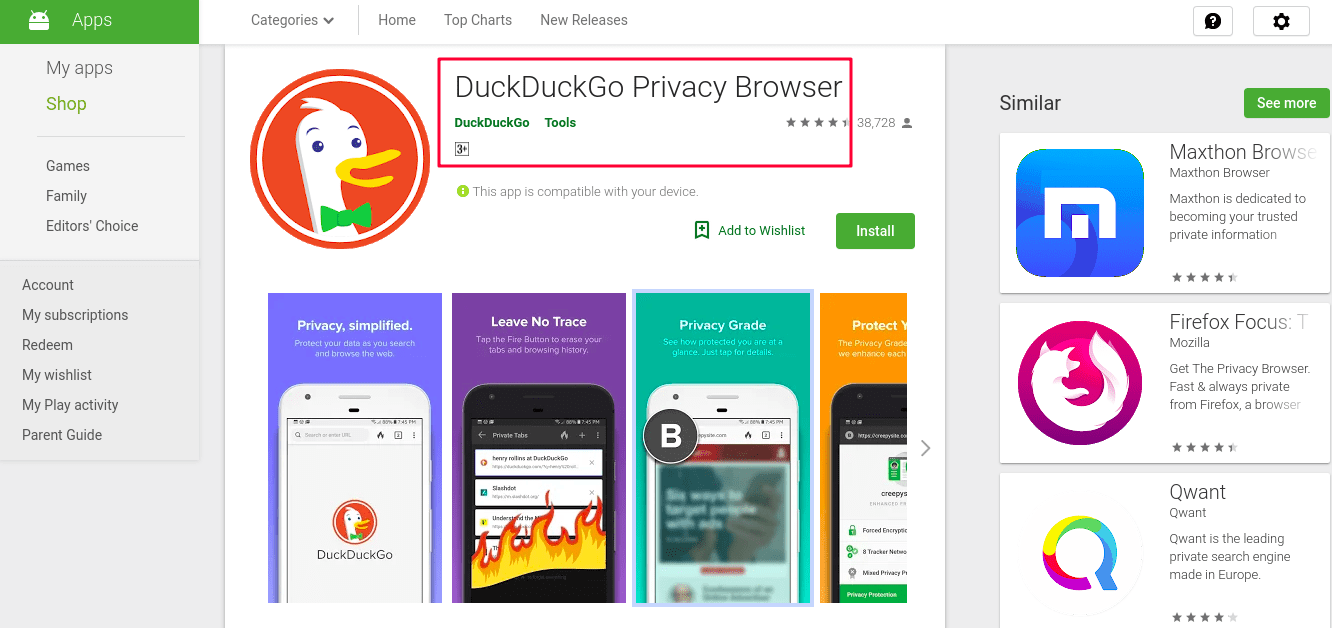 Escape Advertising Tracker Networks
Increase Encryption Protection
Search Privacy
Speed
The DuckDuckGo Privacy Browser shows you a Privacy Grade rating when you visit a website. The rating is from A to F, where you can see how secure the website is.
The Brave Web Browser is a fast, free, secure web browser for Android with a built-in AdBlock, tracking and security protection, and optimized data and battery experience. This browser provides you with amazing built-in features like: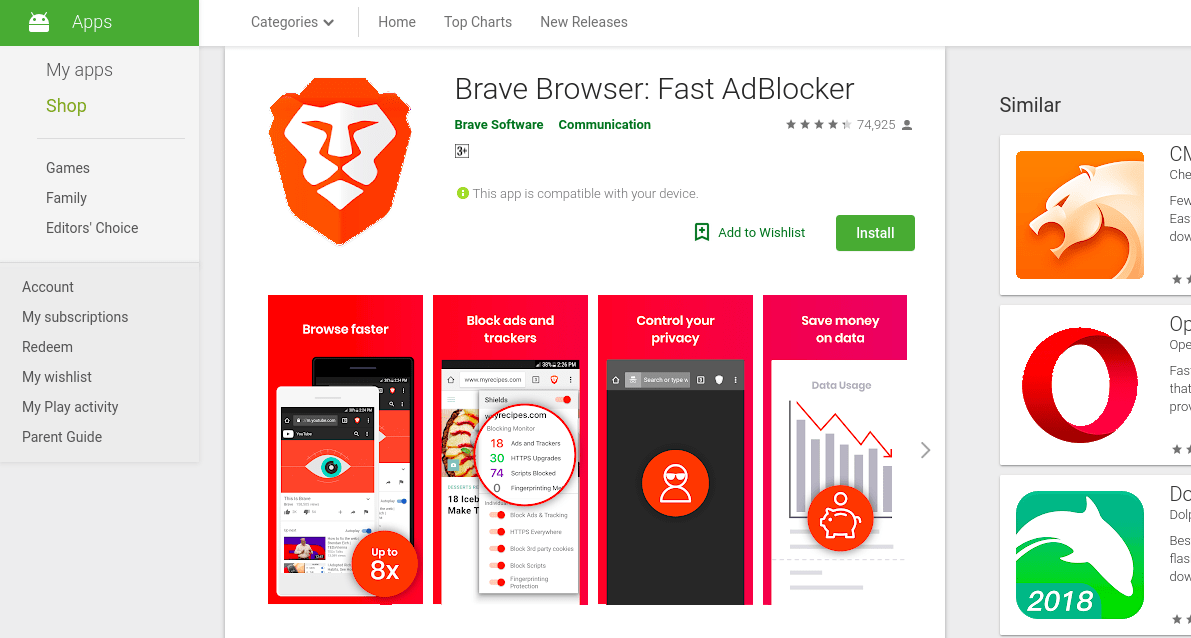 Ad-Blocker
Speed & Security
Battery & Data optimization
Privacy protection
You can also choose which settings to turn on and off. You can even customize settings for different sites.
And this one is my personal favorite. Puffin Web Browser is a really fast mobile browser. Once users experience the thrilling speed of Puffin, regular Mobile Internet feels like torture. Puffin Web Browser includes Adobe-Flash-Over-Cloud without additional in-app-purchase. The special features that I love in Puffin are: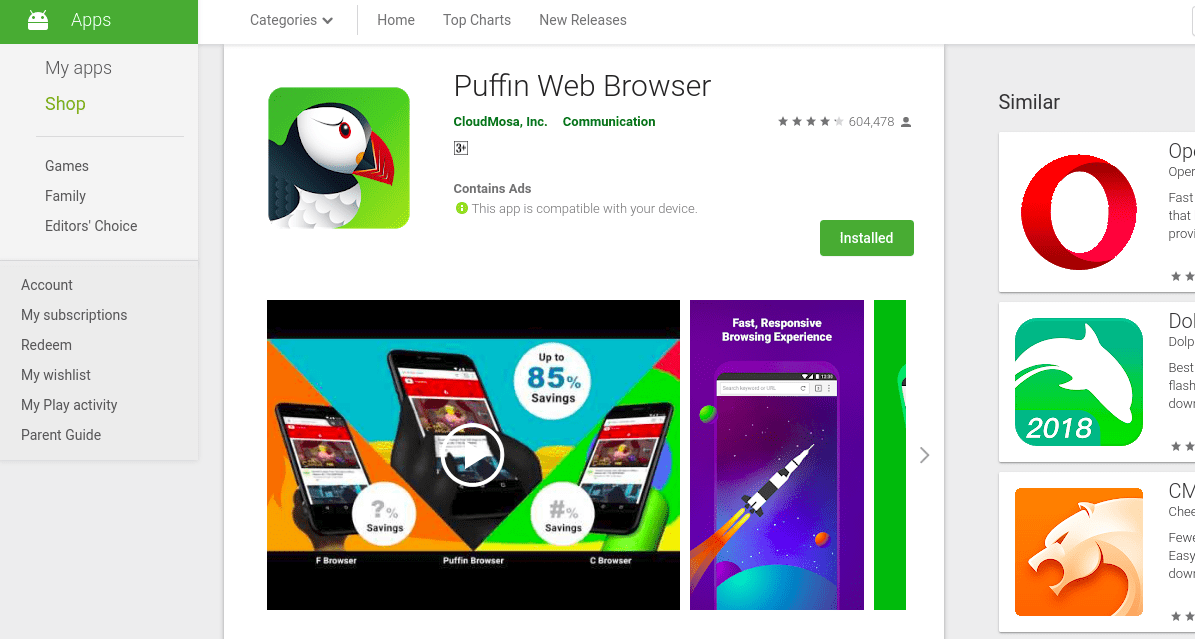 Wicked Fast browsing
Cloud Protection
Flash player support
Desktop browsing Mode
Bandwidth optimization
However, with these interesting features, Puffin has some geolocation restrictions. Especially the cloud service is available only inside the US.
The Firefox Focus automatically blocks a wide range of online trackers. It provides secure browsing from the moment you launch it to the second you leave it. You can easily erase your history, passwords, and cookies, so you won't get followed by things like unwanted ads. The firefox focus provides next-level privacy free of cost. It is no doubt the best product from Mozilla. Its key features are: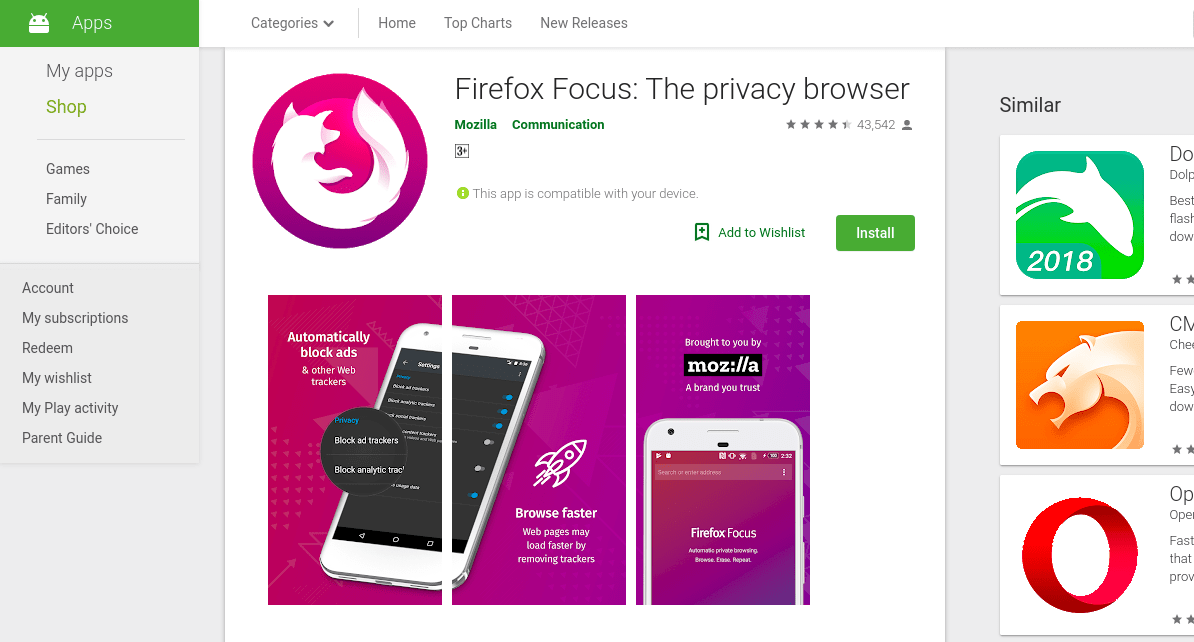 Automatic Privacy
Browse Faster
Mozilla Trust
The Opera Mini browser for Android lets you do everything you want online without wasting your data plan. It's a fast, safe browser that saves you tons of data and lets you download videos from social media. Its important features include: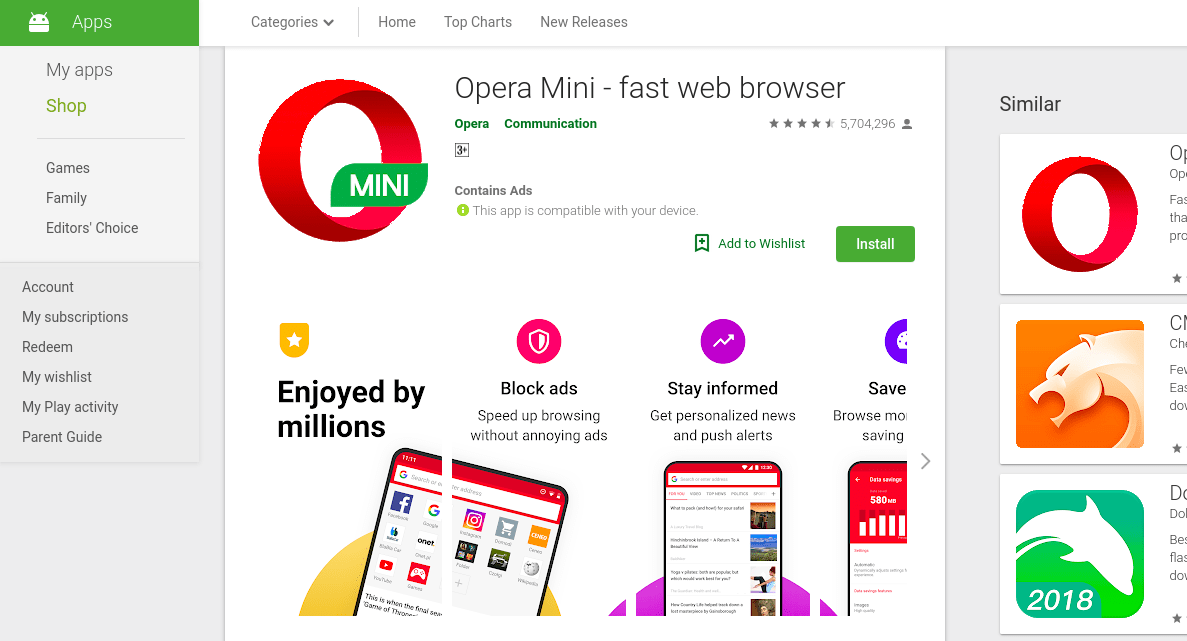 Block Ads
Fast Downloading
Private browsing and security