Whenever we say hacking, another word that comes to our mind is Linux. But Linux is not at all the basic thing we need for penetration testing. It is true that Linux can do this job better than Microsoft Windows. But now we can perform various attacks from Windows.
Keeping that in mind I have brought to you a list of best hacking tools for Windows. You can also install Linux OS on a virtual machine or directly in Windows 10 through the app store. But if you don't want to use Linux. Here are some best tools to practice hacking.
1. Wireshark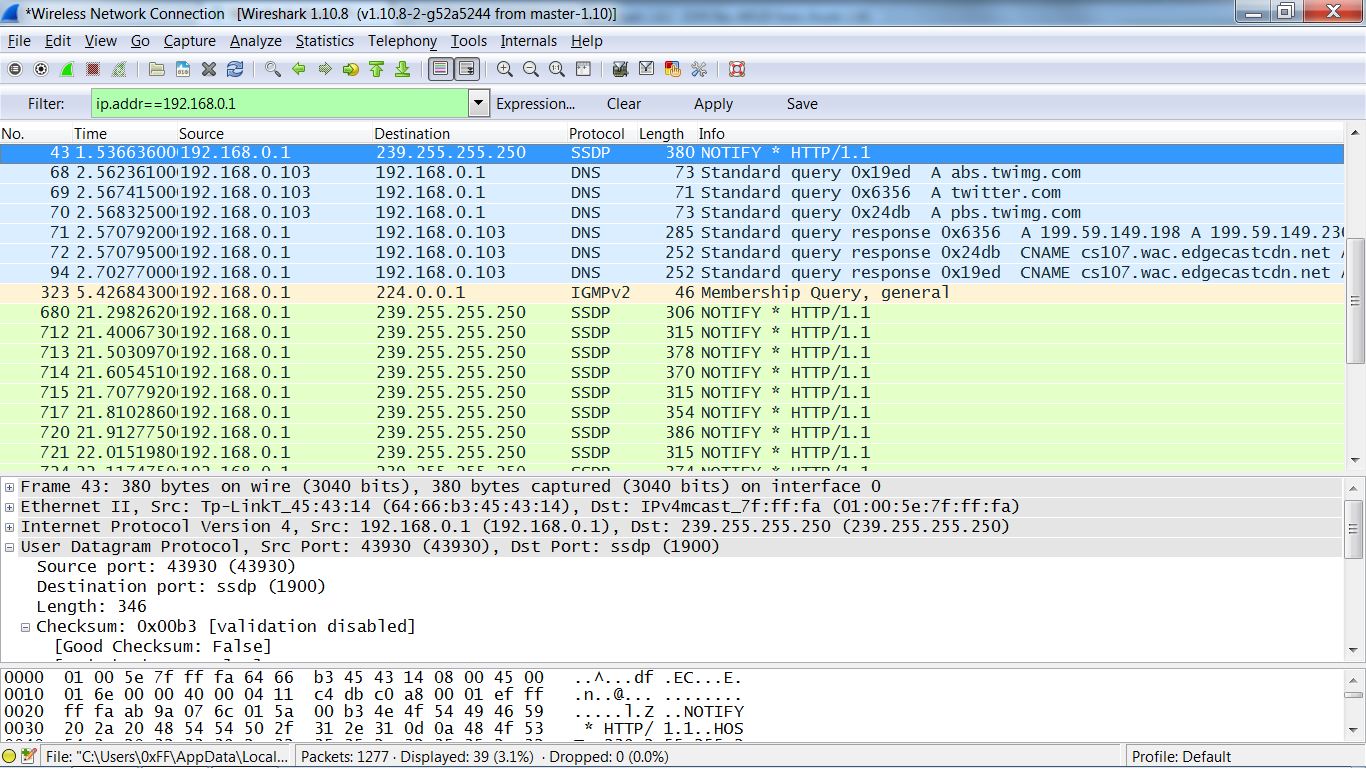 Wireshark is the networking mapping application which provides you with all the information related to what is mapping on your network and how's that mapping. It also provides information related to cookies such as how many cookies are getting installed and where are packets flowing and much more. You can also perform phishing, keylogging and men-in-the-middle attacks from this tool.
It was originally named Ethereal. It's absolutely free and open source tool which also comes in a command-line version called TShark. Wireshark is a GTK+-based Wireshark network protocol analyzer or sniffer, that lets you capture and interactively browse the contents of network frames. In conclusion, works best on both Linux and Windows.
2. Social-Engineer Toolkit
This tool is very famous among hackers as it offers many services such as Spear Phishing Attack Vector which lets you hack any social networking account on facebook, twitter, and Gmail etc. It is basically used to send a fake login page to the victim so that he or she can enter their id and password on that page.
The chances are high as it looks exactly like original login page of that particular social networking site. The moment when a victim enters the info then that info is automatically transferred to the hacker. It also has many other tools which you can study thoroughly on the internet. Apart from Linux, Social-Engineer Toolkit is partially supported on Mac OS X and Windows.
3. Aircrack ng
This tool is widely used to hack wifi networks. It is purely based on command line interface. In AirCrack you will find lots of tools which can be used for tasks like monitoring, attacking, pen testing and cracking.
Without any doubt, this is one of the best network tools you can use. This tool also supports all the versions of wifi such as WPA/WPA2-PSK etc. In short, this tool captures all the packets present in network connection and convert it into the text from which we can see the passwords.
4. Metasploit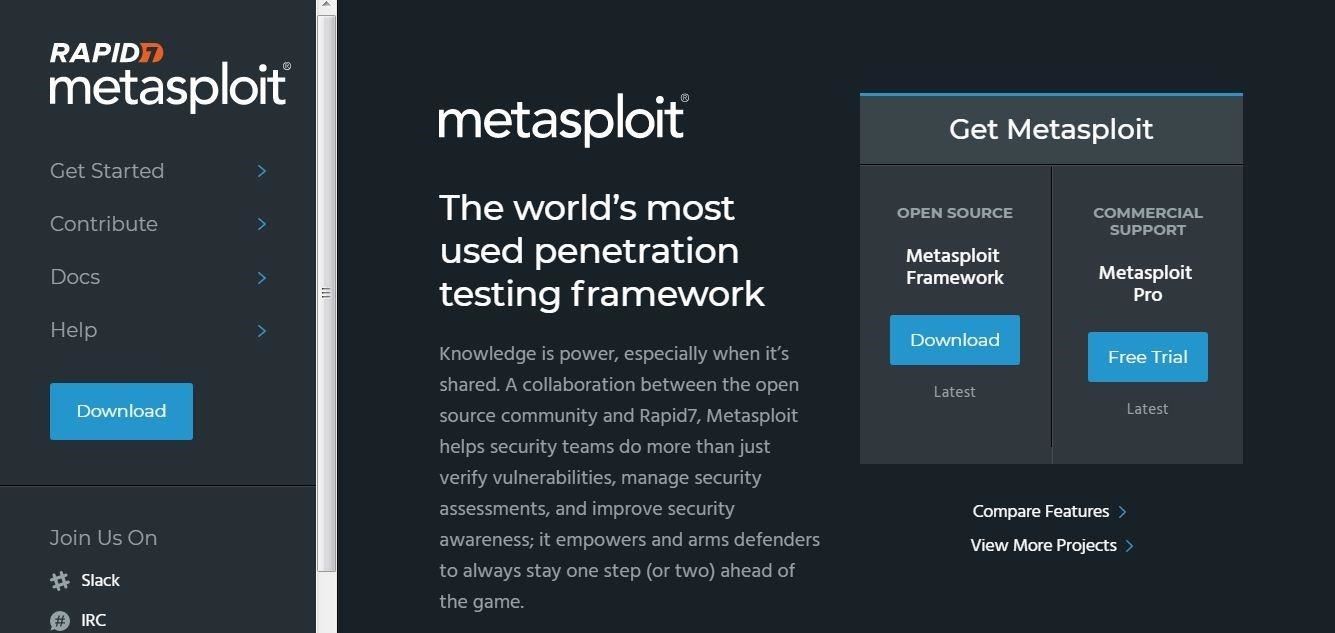 It's a forensic tester which is used by governments as well. Metasploit allows you to remotely control any computer from anywhere. It basically works on the principals of trojan. Now, what is a trojan? It is a software which allows the remote access of any device in the world.
For instance, if the trojan is installed on a particular computer then a hacker can access and control that computer from any part of the world. This software is also used to make trojan for Android devices which you can hack any android device using Metasploit.
5. OclHashcat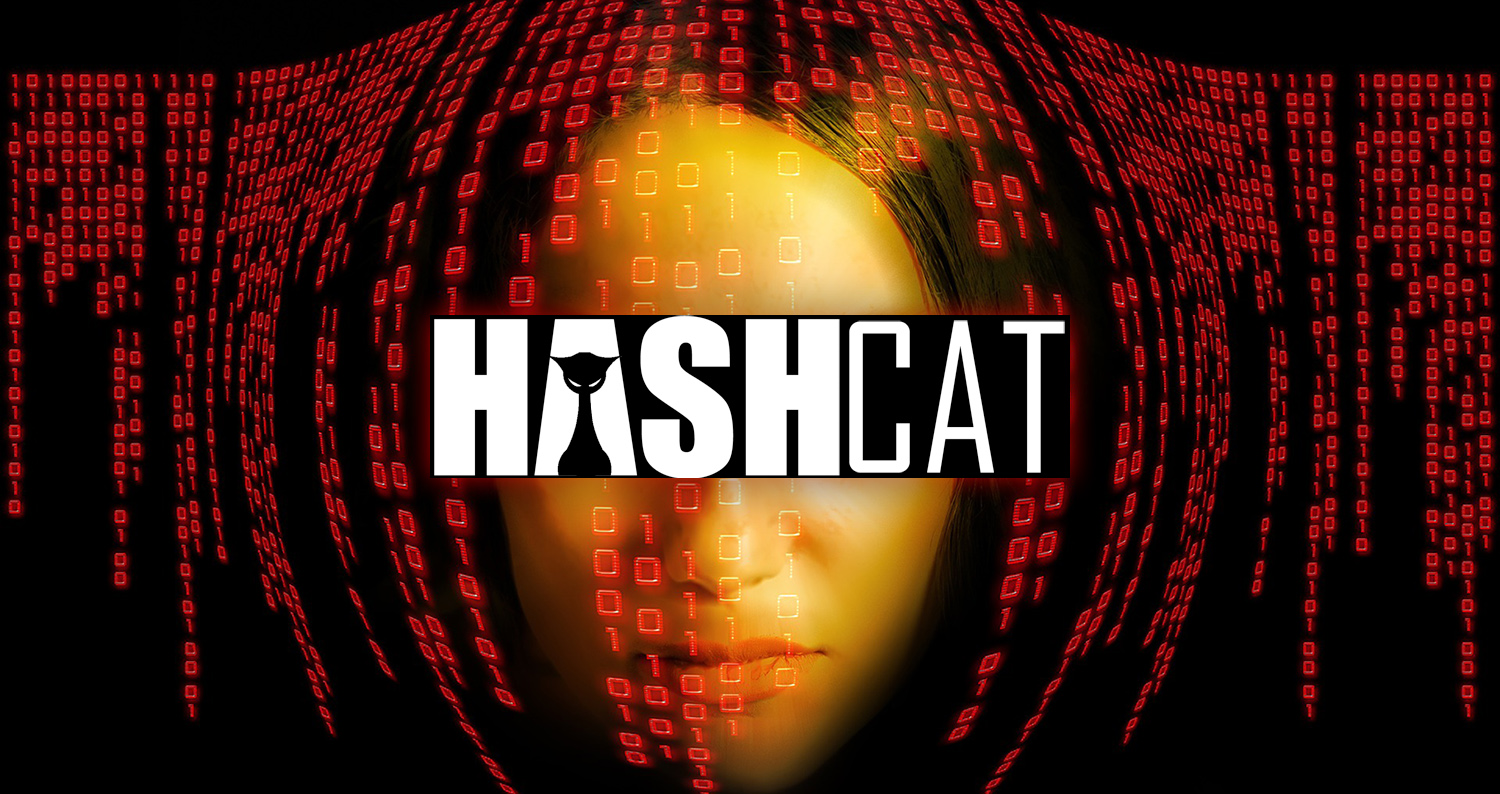 If you love password cracking then this tool is best for you. While Hashcat is a CPU-based password cracking tool, oclHashcat is its advanced version that uses the power of your GPU.
It is world's fastest password cracking tool with world's first and only GPU based engine. It offers a great variety of features such as Straight, Combination, Brute-force, Hybrid Dictionary + mask and Hybrid mask + dictionary.