If you're looking for the best DVD ripper that can preserve your precious DVD collection, look no further. Videos and content from DVDs can be copied onto your computer, smart phone or storage device for later viewing. What's more, you can preserve your DVDs and keep them from breaking, getting damaged or becoming scratched.
WinX DVD Ripper and Handbrake are the top choices in this category. Handbrake is a popular free software that can rip DVDs without DRMs or digital protection. It's free, open source and won't cost to download. Most of the time though, DVDs come in with their own copy protection and encryption, i.e., region locks, CSS, 99-titles and others.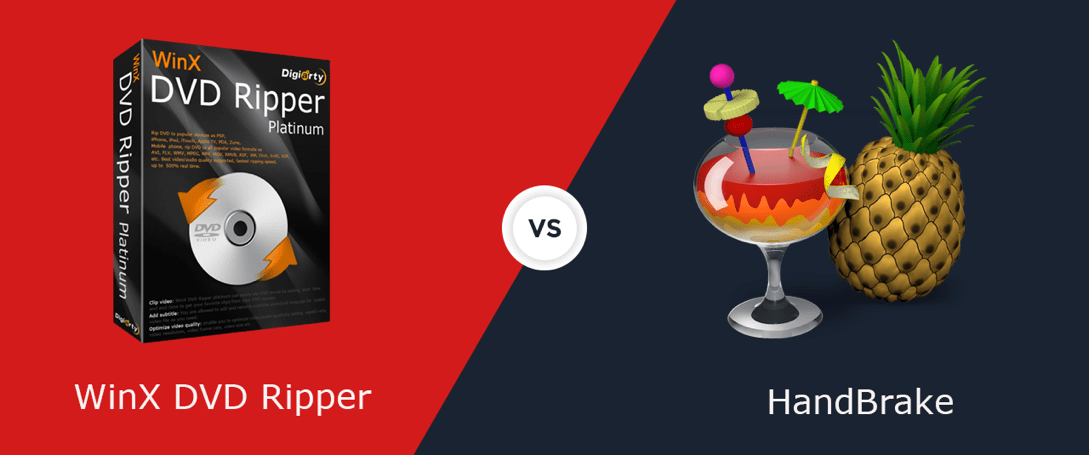 When you're dealing with encrypted content, you'll want to use WinX DVD Ripper that's also free to download. It's one of the most reliable software that can bypass security digital rights management systems and allow you to rip your existing DVDs with the highest quality. You can start ripping your most valuable DVDs on the Mac and PC, and get through Disney X-project, UOP, RCE, CSS, Japanese DVDs, Sony ARccOS and more.
How to Rip Unprotected DVD with Handbrake
Visit Handbrake.fr, the official website of Handbrake rip DVD software.
Download the setup file and install the program via the wizard.
Handbrake cannot rip DVDs that are encrypted. In this case, you'll need to download LibDVDCss, which is an open source library for unencrypting DVDs that have the CSS, or Content Scramble System protocol.
Put the disc in the tray and extract the files you need.
How to Rip Protected DVD with WinX DVD Ripper
Put the DVD disc in the tray, then open the WinX DVD Ripper software. For simple rips it only takes maximum of three steps total.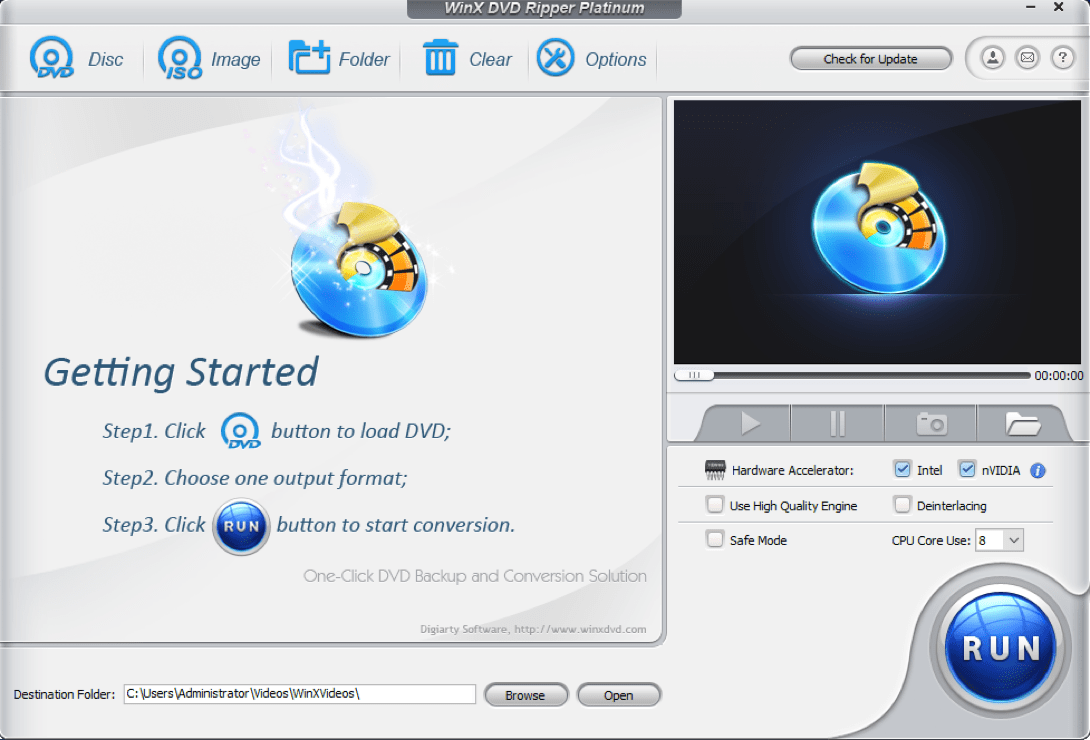 Step 1. Choose Disc option at the top left part of the application, or you may load an ISO image or DVD Video Folder as the medium.
Step 2. Choose the output file and the destination folder.
WinX DVD Ripper has hundreds of built-in codecs, so you can convert DVD to MP4, AVI, MPEG, WMV, MOV, PSP, Samsung, HTC, Apple TV, iPad, iPhone and more. You can set additional parameters for the ripping process, including bit rate, codec type, aspect ratio, cropping and more.
Step 3. Click on the Run icon and wait for WinX DVD Ripper to complete the process.
Distinguishing Features of WinX DVD Ripper from Other DVD Rippers
The general rule of ripping is that users should choose the file part that has the longest minute duration, but the latest DRMs such as 99-titles hide the duration and make it difficult to determine the right file. Handbrake won't be able to bypass this security and can only rip unprotected content.
WinX DVD Ripper has the newest title checking engine and DVD file system, making it one of the best DVD decrypters available today. It can bypass security inside workout DVDs, 99-titles, TV series DVDs and even read damaged or badly scratched discs. See how WinX DVD Ripper backup 99-titles DVD>
What's more, WinX is constantly updated to provide the latest breakthroughs in DVD encryption. There's also full support in terms of hardware acceleration to make speedy DVD ripping an even faster process without sacrificing video and audio quality while producing an optimally sized digital copy.