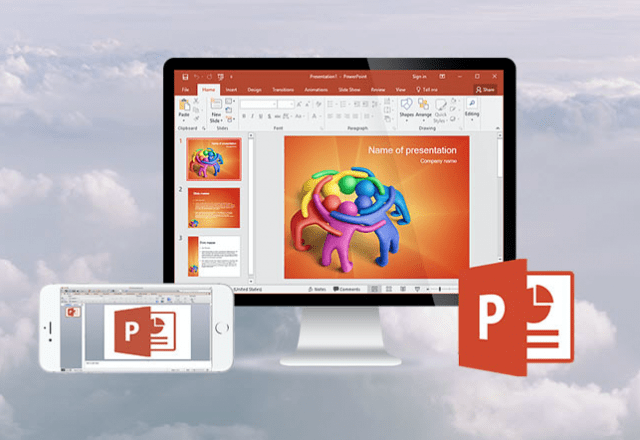 PowerPoint presentations are more useful than you'd think.
Though primarily used for business presentations, PowerPoint has evolved to become the go-to app for a lot of other things, too.
All you'll need is an idea and download PowerPoint template free to get started.
For Collaborative Purposes
PowerPoint can be a group tool when you're opting for a more collaborative approach in projects. Think of the software as a whiteboard, where everyone can pitch in their ideas and outline the concepts using simple graphics.
Microsoft PPT is widely supported on devices and can be saved as a PDF file, which allows for easy access using a laptop, 2-in-1 or a smartphone device.
For Training Purposes
A word document for training employees is boring and not conducive for learning. With PowerPoint, you can easily add color, graphics and interesting elements that break information down in manageable chunks.
What's more, creating a training module in PowerPoint is easy because it's mostly a drag and drop and 'click to add text' affair. You can share the document within your network and the fact that PPT is widely supported means you can display it on a projector with little to no fuss.
For Your Trade Show Kiosk
PowerPoint presentations can be used to show off your product or services' features and capabilities in a number of interesting and varied ways. This means that you can make it as simple as you like, e.g., with text and pictures here and there, or as complicated as making an explainer video.
Moreover, you can make a standalone presentation with PowerPoint using recorded narration, transition, animation and slide timing, or turn it into a loop via advanced settings. Download the add-on for the added ability to run your presentation on a web browser.
For creating content that has text, animation and pictures, PowerPoint is a solid option. Add the fact that it's still very accessible on any device and making your next media on PowerPoint becomes moot.