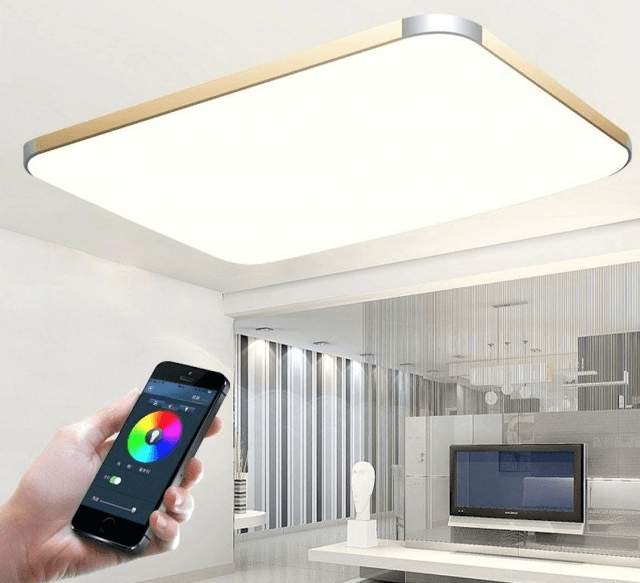 LED canopy lights are low-profile fixtures that provide excellent illumination for your parking facilities, walkways, and for covered fuel pumps at gas stations. This simple statement could be enough to persuade you to invest at a reasonable cost for these easy-to-install fixtures. Your decision to buy these outstanding lights will get you to your next project quickly, and you'll know your customers will be safe and secure on your property.
But, if you're still not sure how LED canopy lights will be the wise choice for your commercial or industrial setting, read on. These high-quality fixtures deliver an extensive list of benefits, including:
Savings on energy costs of up to 80% compared to current expense
Reliable service in outdoor, damp locations with IP66 waterproof rating
Steady, comfortable light with no buzzing or flickering
Durable and long-lasting
Life span up to 100,000 hours
No mercury, no ultraviolet rays
Great Warranty
As is the case with any commercial or governmental project, initial cost and maintenance costs are key factors. With LED canopy lights from a leading provider of quality fixtures, you'll not only save on utility bills and on initial investment, your company or agency will also spend less to maintain lighting.
It's essential to have dependable illumination in all conditions, without having to pay for bulb or fixture replacement. The newestLED canopy lights for gas station make this possible. Light-emitting diode (LED) lights use much less energy to provide the same amount of usable light. Less energy is lost to heat.
This means your new lights will last longer, which is the main reason top manufacturers can offer a standard five-year warranty (with 10 years optional). In addition, you can work with your lighting experts to choose the style and design that is best for your location. Whether your project is relatively small or large and complex, you will be able to find the fixtures you need to give customers and pedestrians the safety and security they deserve.
Your Choice
When you're planning the new project, include input from your lighting specialist so you can select UFO style, square/rectangular design, or the slim design to reduce the lighting footprint while still delivering great lighting. You'll benefit from a slim-design canopy light with die-cast aluminum cooling design (and motion-sensor operation as an option). This new LED canopy lights technology can be installed in damp or dry environments for reliable lighting every time.
You might also want to consider the Type B LED canopy lights the many property owners have found perfect for illuminating service stations, convenience marts, banking locations, walkways and more. These fixtures are ideal for surface mounting, to give you outstanding "down light" without intruding on the canopy space.
LED lighting is growing rapidly as the choice for commercial, industrial, and residential lighting, and for good reason. Contact your lighting specialist today to being the discussion about replacing those classic incandescent and fluorescent lights with LED fixtures. Thousands of property owners have already made the smart choice. Join them and start saving now.