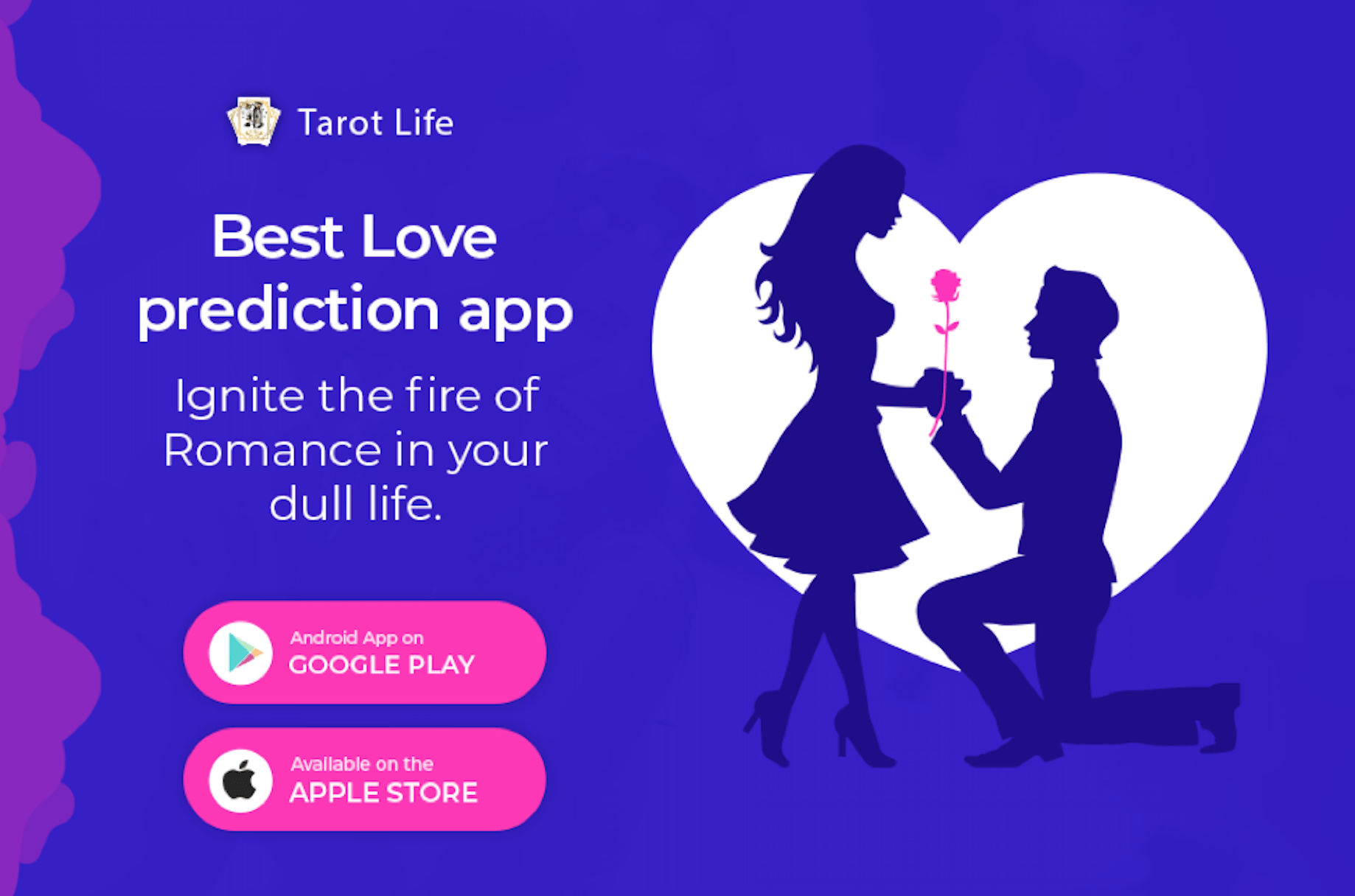 Have you ever thought about a free love tarot reading? If yes then this article is something you should not miss out! And if no, then think about getting one.
Love is a very crucial emotion and life is incomplete when there is no love. It is something that is intangible and beyond words to explain and express. We love our parents, we love our friends but then there's this special person in our lives that we love differently. That person is the love of our life. Right? This is very relatable.
Imagine spending an evening lying close to your beloved one when soft music plays in the background and you are spending quality time. Money cannot buy this kind of happiness for you.
This may sound very soothing and comforting but the reality is a bit different.
The coziness in love life changes like the seasons. For a period you cannot live without each other and then after some time, you feel like getting your own space. Such fluctuations can be annoying and you may demand to know your future in such a relationship.
But before you plan about knowing what the future of your relationship is, you need to analyze yourself at first place. Going to the heart of the problem is something you can think of doing. Below is a set of points you must contemplate on.
Embrace yourself first of all. Be aware of the fact of who you are as a person.
Welcome new bonds that are forming in your life.
Respect each other and keep each other's needs at priority.
This is a very important part that is often neglected and leads to misinterpretations.
Work together as partners on your relationship.
Focus on things which are good and avoid negativity.
Working out on these points may help you save a drowning relationship. And if everything is already good in your relationship then also you can follow these points to be the best companion for each other.
After knowing these basic exercises of a relationship, you can walk on the sacred path that the stars have chosen for you.
If you are thinking how will you find the right path, then you can always count on the forecasting methods followed by the Tarot Cards. Clear all of your doubts by reading this informative article.

Why Love Tarot Reading App?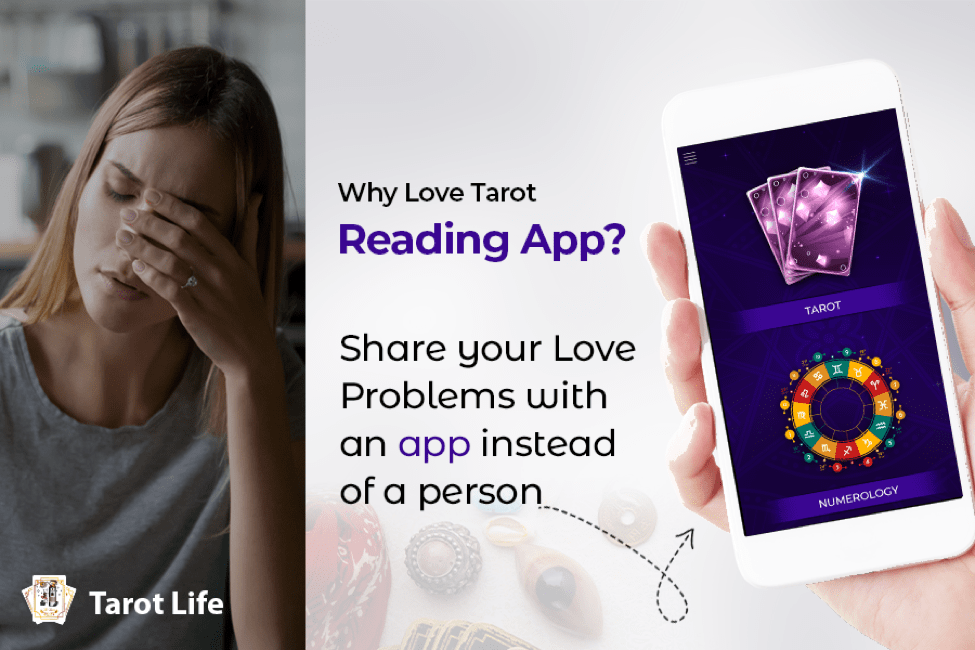 The world we live in today has a galore of insecurities related to the love of life. Our friends and parents will stay close to us forever because things and way of expression of love are different with them. But what about the other person we chose to be the love of our life?
You can be mistaken for taking them as 'The Right One', or you may fight a lot, or you may not have any idea if you will ever be able to meet the ultimate love of your life. The questions are many and so are the vulnerabilities.
Cheating, fraud, and two-timing are very casual. The digitization and practical thoughts are prevailing. People nowadays are looking for a comfortable life at the cost of love. They can sacrifice their love for money or they may fake around with you just because you are rich.
You might not be able to disclose all of this information to a person. For this purpose, there are many love tarot reading apps for both Android and iOS platforms. Trusting all those apps is not a good idea because some may just lay a honey trap to fish out a huge amount of money from you for no good reason. While some may be fake or malicious.
Even if you are single and waiting desperately to find your 'Right One', you can always ask for directions or signals from such apps. You will get to know whereabouts of your love life with this. Who knows, love of your life might be somewhere around the corner for you.
Sharing such a piece of personal information with anyone is not safe. It is risky. Hence downloading only the trusted app is recommended. There are many trustable apps on the Google Play Store and App Store but there is one app that is tried and trusted of delivering exact predictions.
Before telling you which is an app that can help you with your love life, it is good to know how tarot cards help.
How Can Tarot Cards Help You in Love?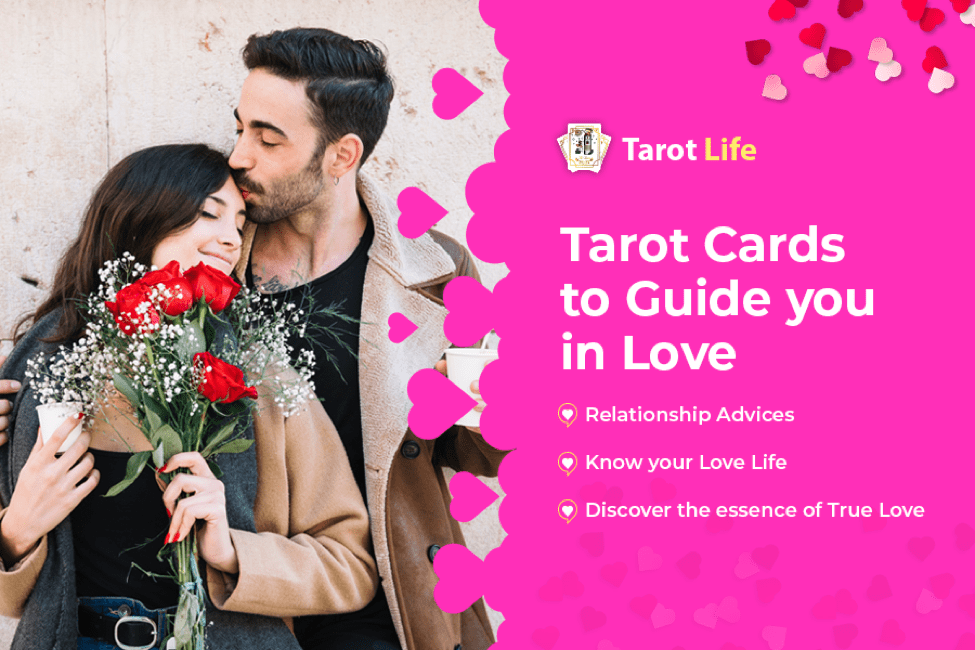 Evolved from just playing cards, tarot cards are immensely powerful to predict a lot about your sphere of life. Let it be the struggles of your past, challenges of the present or opportunities of the future, these cards can reveal it all.
Majorly, tarot cards can cover all possible facets of life like finance, career, love, success, and what not. Tarot Card Reading is all about intuitions. The cards will interpret but it is you who has to be clear with your intuitions and thoughts while in a reading session.
Tarot provides a glance of what the universe is cooking up for you. It is a channel to give you clarity about your life by triggering positivity. A love tarot reading will remove all the blockages from your love life.
For love, tarot card deck has separate cards. Using those cards and spreads, one can get to know about the challenges, options, compassion about their love life.
The cards and spreads come from both the Major Arcana and Minor Arcana cards. 'The Lovers', 'The Emperor', 'The Empress', 'The Hierophant' 'Ace of Cups', 'Four of Wands', etc. are some of the cards that can help out in love queries.
Which is the #1 Free Love Tarot Card Reading App?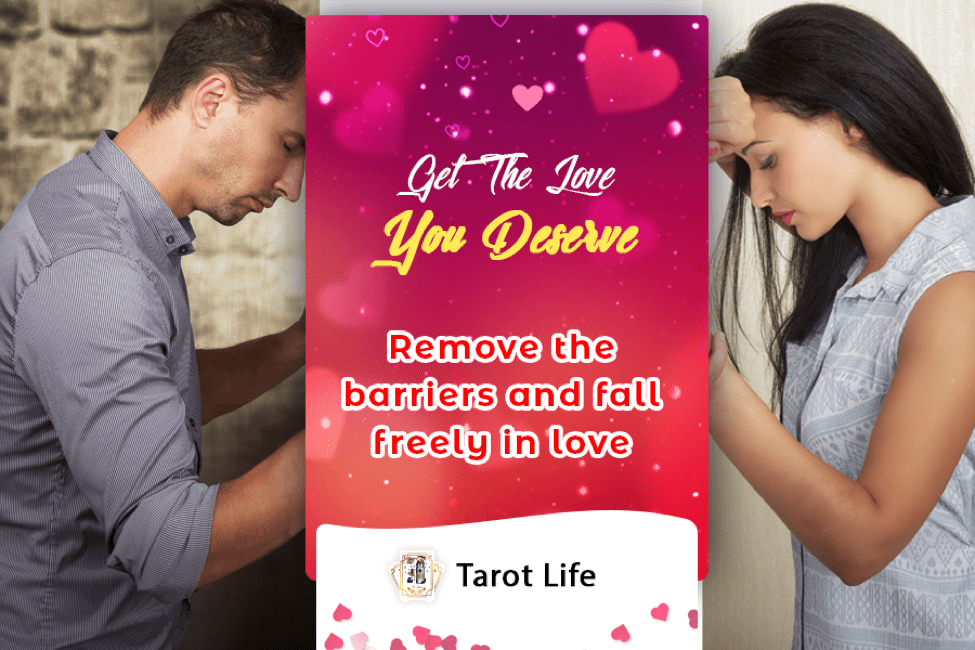 The one app that has been a PRO in making accurate predictions is Tarot Life. This is an app that has been loved by a lot of people all over the world. The app offers lots of interesting features that can help a person resolve all of its queries.
The best thing about this free love tarot card reading app is that it is a virtual motivator for you. You yourself can sustain in good times but what about the bad times? This app dedicatedly guides you for every bad phase or bad event but it keeps its support by spreading positivity.
The app deals in predicting the future by following two different forecasting methods which are Tarot and Numerology. Tarot, as discussed above, implements ways of future foretelling with the help of sacred cards. Numerology, on the other hand, deploy numbers to make predictions.
The love tarot reading app offers interesting and intriguing features of Love Tarot, Career Tarot, Finance Tarot, and more. It uses both the algorithms of a single card and a spread. If you are looking for a bit of quick and reliable advice then go for Yes or No Tarot.
NOTE: Singles can also ask love related queries from this free love tarot card reading app like when are they going to meet their soulmate or if they will ever experience the fruits of a relationship, etc.
If you are curious to know the possibility of events occurring in a day for you, you can look forward to Daily Tarot. If tarot inspires you or makes you inquisitive, then 'Tarot Life' has a detailed description of all the Major Arcana Cards.
Numerology discloses your personality, your maturity, your challenges, your goals, etc., by calculating different numbers based on your date of birth and name.

How to Use Tarot Life as Free Love Tarot Card Reading App?
For a fulfilling relationship, choose 'Tarot' section of Tarot Life. In that section, the first section is for Love Reading. This reading is further divided into Love Tarot and True Love Spread.
All you have to do now is to concentrate on your query of true love, the cards will be dealt to you by this amazing app. Prepare your mind to be focussed only on your question and with that intention, go ahead with your query.
Select 3 cards from the deck displayed. You can also choose to scroll the deck left and right. Your chosen cards will display the results for your question.
The love tarot reading app has a spread of six tarot cards. The spread is intended to give detailed results of your questions which are related to your issues of love. The spread has a set of predefined questions to help you in a better way. You can use this when you are uncertain with your query.
Conclusion
Tarot Life has a plethora of amazing features which can be used not only for free love tarot reading but also for seeking help in other important dimensions of life. This app is like a true friend that helps you in both your good and bad.
Expect an overall evolution and development with the help of Tarot Life. the app works very well and does not need a mandatory internet connection. The app is genuine and reliable.
So what are you waiting for? Download it now and discover your true love!