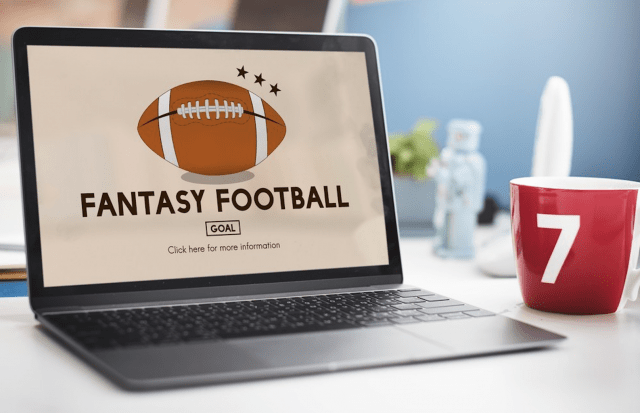 Entering the new season is an exciting time for fantasy football enthusiasts dating back to the early years of the addicting and fast paced parallel game. It has blossomed from a simple concept in the '60s to one that enjoys a pool of participants nearing 100 million today. With all that public interest in the game it can be difficult for a new player to find the information they need to draft and compete successfully over the course of a season – this is especially important considering the inventive new punishments thought up for league losers.
Become Familiar with the Specific Rules of Your League
Do you play in a PPR (Points per Reception) league? Has your league commissioner allowed for expansive use of the flex position or is it restricted to certain types of players. What about defensive point calculation? These are all critically important to drafting the best possible team to put forward each Sunday. The two weak points in many teams are the receiving corps and the defensive units; so this is a great place to begin your hunt for glory. An important side note here is the increasing interest drafters are putting on wide receiver rankings and the diminishing value placed in the backfield – including quarterbacks – meaning that your league may have some competition here in the early rounds. You will need to make sure you pay careful attention to a slew of candidates for your receiving duties.
Speaking defensively now, the old adage: "Offense sells tickets. Defense wins championships." may not hold completely true for the true game, but in fantasy sports a unit's defensive points often make the difference between a win or a loss. Because most fantasy teams end up comparatively matched when considering average production of each player the smaller scores matter even more. This is the realm of kickers, defenses, and sometimes tight ends. These positions rarely compete with the awe inspiring numbers put up by a receiver, but an interception at a critical moment can add both takeaway points and keep negative scoring points off the bottom line. Finding yourself a defense that swarms the quarterback and causes turnovers to wreak havoc on your fantasy opponents week after week will keep you at the top of your league's leaderboard.
Keep Your Equipment up to Date
After drafting your dream team, it is critically important to stay up to date on NFL news. Player injury updates and starting line ups can change at the drop of a hat and you need to be prepared to jump on the waiver wire at a moment's notice – especially in more competitive circles. Tablet devices are excellent resources for fantasy football, and finding an iPad screen repair shop to get your gadget season ready is a simple task that can be ticked off the list in an afternoon. Utilizing alerts and adding your fantasy league app home screen can help you to find that edge against your friends-turned-mortal-enemies.
The entire offseason will be dedicated to ridicule toward those who can't hack it this season. Doing your homework before the draft in order to find that sleeper pick will go a long way to keeping you on the winner's side of that heckling. If nothing else, remember to make the rules work in your favor. Be sure to collect a deep threat receiver, as well as a possession receiver for those playing in PPR leagues. This allows you to cash in on both the long routes and the volume of grabs that each type of route runner offers.