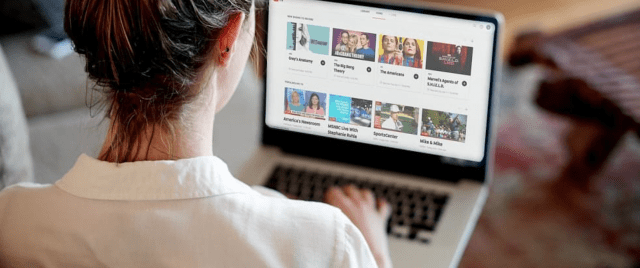 Popular movies like Avengers and web series like Game of Thrones mark a new era of entertainment, and people don't need to be a movie buff to watch them. However, the best entertainment media is almost always behind a paywall and not everyone can afford these services.
You can find some free pirated content on the internet, but your morality doesn't allow you to contribute towards piracy. So what can you do other than sitting around playing live casino games? You can access other websites that offer all your favourite movies for free, legally. Here's a list of websites that don't require you to sign up or fulfil any other criteria before you start enjoying your favourites.
Uno
Uno is a well-known website for watching free movies online. They have a wide collection of movies from all genres and all years. The website displays featured movies on its webpage. The featured movies include latest releases, trending movies, and even some older titles that are relevant to upcoming ones.
The website is easy to understand and simple to navigate. You can sort movies by genres or release years all the way till 2000. You can see the quality and rating of the movie before you click on a movie icon. The website's theme is dark grey, which will definitely help in late-night movie watching.
FilmOnline4U
This streaming website also has a big collection of movies, but it is mainly focused on Bollywood and Dubbed movies. You can find dubs of even the latest movies here. Apart from the usual film categories, this website has a rather uncommon ones like Family movies, WWE, and Korean movies.
The website is easily navigable, and each category has multiple pages of movies cascaded on the main page. If you don't find the movie you're looking for, you can use the search button at the top of the page.
Crackle
Crackle is one of the most trustworthy names in free movie streaming sites. It was launched by Sony Pictures Entertainment in 2004 and was then rebranded in 2007. It not only indexes links to movies but actually hosts the content on its own server. Being a content-rich platform, it offers every type of online content imaginable — from originals and web shows to movies and TV series.
Crackle's content can be viewed on any device you like, be it Android, iPhone, or tablet, so you don't have to stay on your computer all the time.
PopcornFlix
PopcornFlix is the go-to free streaming website for many movie-lovers around the world. They offer content in various categories like action, horror, drama, sci-fi, romance, and thriller.
The website interface is very clean and minimal, with no ads on the main page. The landing page also has only three categories at the top — Movies, TV shows, and Viral Videos. You can easily see the summary and other details of a movie without having to go to another page. When you do click on the 'Play' button, the movie starts streaming straightaway; you don't even have to pick a server or select the quality.