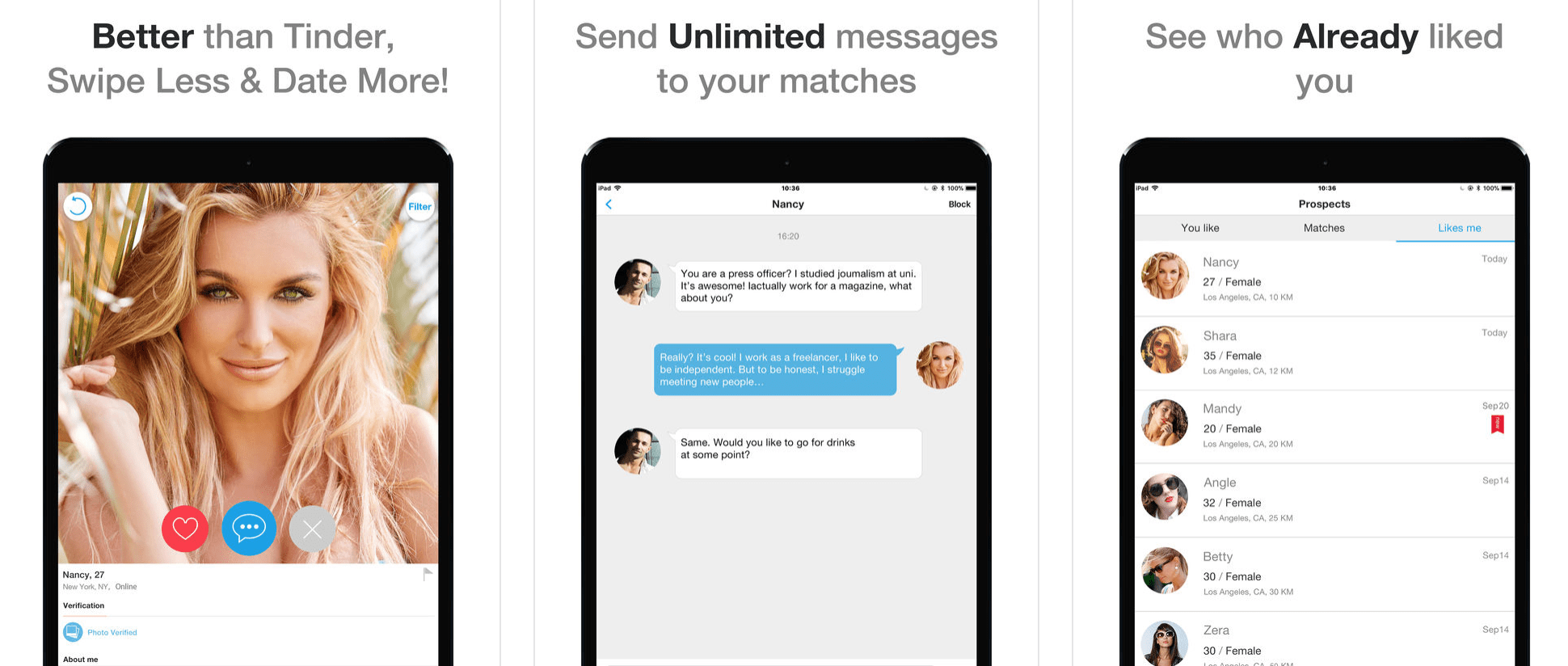 Wild: Hook Up, Meet & Dating is poised to become the dating app that Tinder wasn't. Developers tout Wild as the fastest way to meet and date hot singles in your area.
Unlike Match, Bumble and Tinder, Wild doesn't waste any time with the flirting and waiting for the perfect match. Moreover, it seeks to eliminate problems that were inherent with other dating apps by bringing something new to the table.
Wild Powerful Features
Better Verification
Signing up for a dating app is a hit-or-miss affair. There are times when the user won't show his or her real profile, but rather copy-pasting an attractive image to get people to chat with them.
Wild developers seek to remove this by having users go through a verification process. On the description page, Wild has more than 1 million verified members, which means that you'll more likely get to hook up with a hot single who looks exactly like their profile photo.
Comprehensive Search Filter
A good search filter in a dating app will eliminate matches that you don't want. For instance, you could be in the mood for a fling and not a serious relationship, or it could be the other way around. All profiles will have a statement on what they'd like to do in the Wild platform. Users can filter statuses, i.e., new friends, casual dating, hookups or long-term relationships.
Moreover, there are interesting filters, including ethnicity, body type, intentions, attractiveness, interest and even height.
Free & Unlimited Chat
The free chat tool is useful for those who'd like to take their time to get to know someone and feel comfortable before committing to a meeting or a date.
New AI Technology
Wild has implemented new AI technology to kick out all scam profiles. The AI scans the website and instantly deletes all scammers from their database. Scammers go to extreme lengths to get money out of people and taking advantage of love is one of them. The AI flags and removes scammers who look to phish other users or pretend to be some Nigerian prince promising you money.
Report Inappropriate Behaviour
Females can report the male users if they receive any inappropriate message from the male, and those who get reported will be banned to send messages to anyone. We are doing so to help men behave more properly.
Wild: Hook Up, Meet & Dating is free to download on both iOS and Android. Users must be aged 18 and above to be able to sign up and access the app.