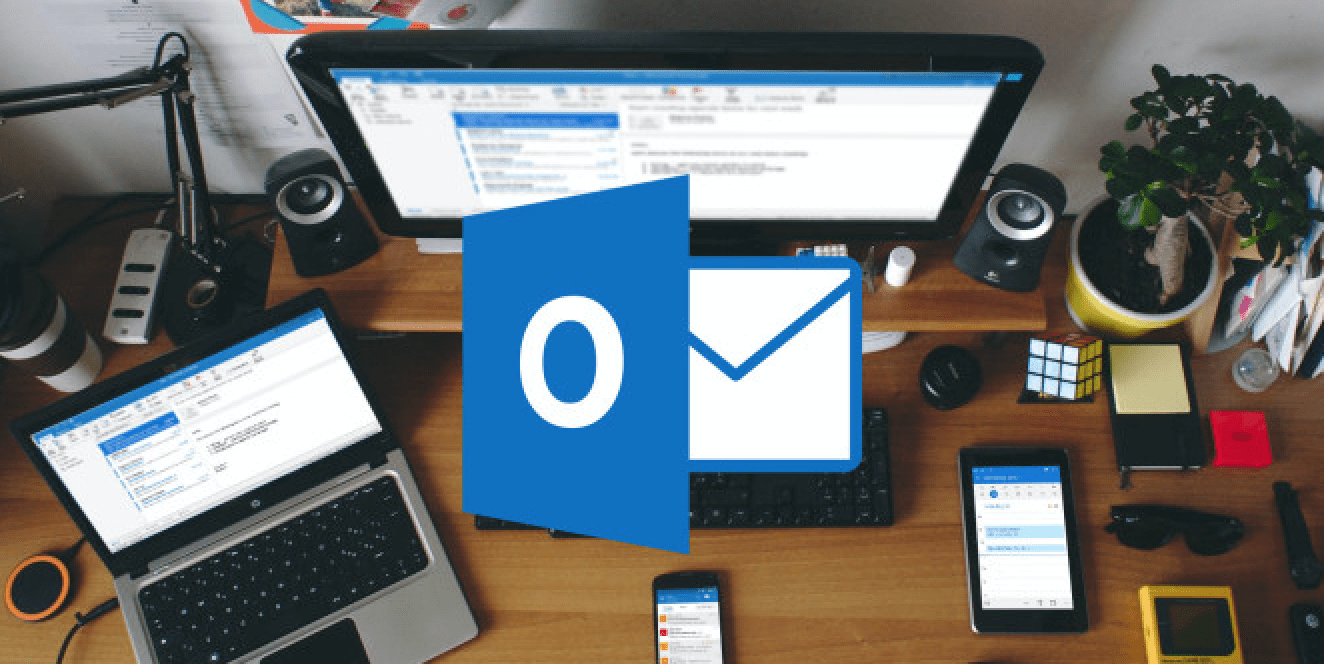 If you are a hotmail user , there is a NEWS for you . Microsoft has closed hotmail.com account , sad but true . But don't worry , because you can still have the perks of outlook.com .
If you are thinking to upgrade your account to outlook.com let me clear first that there are two ways to do it. First one is start it again from scratch or upgrade . Second method is let Microsoft do it for you all automatically . Well a person like me likes to do it automatically because I want it to be done hassle free . If you are just like me , lazy haha !! let the Microsoft do stuffs for you . But if you don't like to be work done automatically for go for the first option .
Many people are facing difficulty in outreaching people through hotmail.com . If you are also facing difficulty in reaching out to bloggers for guest posting campaign then immediately move your account to outlook.com.
Let us see both the methods .
Upgrading
First let me tell you that when you need to upgrade . If your hotmail account has important contacts or if all of your formal and important communications are done from hotmail.com , just upgrade your hotmail.com to outlook.com . When you select upgrading , you are able keep your password and email id of hotmail.com . Everything would be same , the only difference would be of the user interface .
According to Microsoft you can have your hotmail.com as long as you want . Let me show you how to upgrade your existing account .
Step 1 : Go to http://outlook.com
Step 2 : Sign in with your hotmail account(that your already have)
Kindly note that just sign -in or login with your existing hotmail account. Do not sign-up or create a new account . If you choose for sign-up and create a new account , you cannot merge your hotmail.com (existing) with new one . According to Microsoft by signing in from http://hotmail.com orhttp://mail.live.com , you can still use outlook.com. So sit back and relax . After upgrading , if you want to use outlook.com instead of hotmail.com as alias from the same existing account , you can. Yes , Microsoft gives you an option of changing alias .
Don't worry , all your mails will be received on your existing account , only the alias will be changed from hotmail to outlook . After selecting to change your alias , an email will be sent to your hotmail account from the outlook alias .
This would be the screen after you login from your hotmail.com account . To continue using , click on continue to inbox button .
Once upgrading , all your emails of hotmail will be received here . You can use all the services of outlook .
Step 3 : Set up an alias
As I said before , you can also set up alias if you want . If you want an oulook.com behind your existing id , set up an alias . To set up an alias click on settings option on the top right corner of your screen. Adrop down menu will be shown , then click on further " more mail settings" from the menu .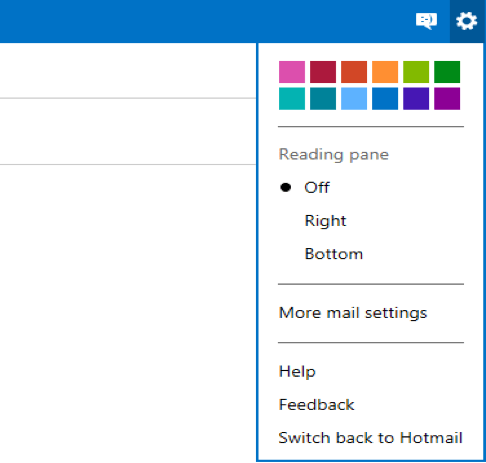 After clicking on "more mail setting" another menu of options will be opened. Now next , click on "Create an outlook alias" . This option is the second last option in Managing account section .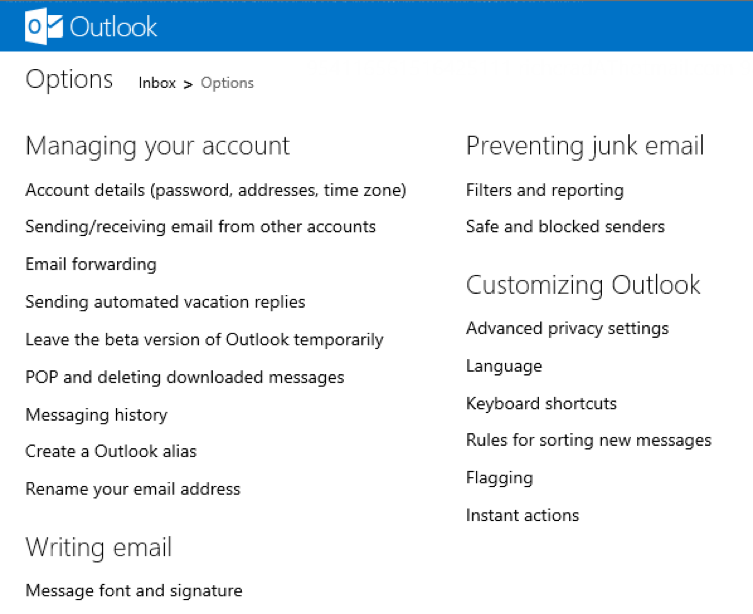 As you select this option , a new page will be opened . You need to enter a email address where "outlook.com" is already given . Give desired alias and click on " create on alias" .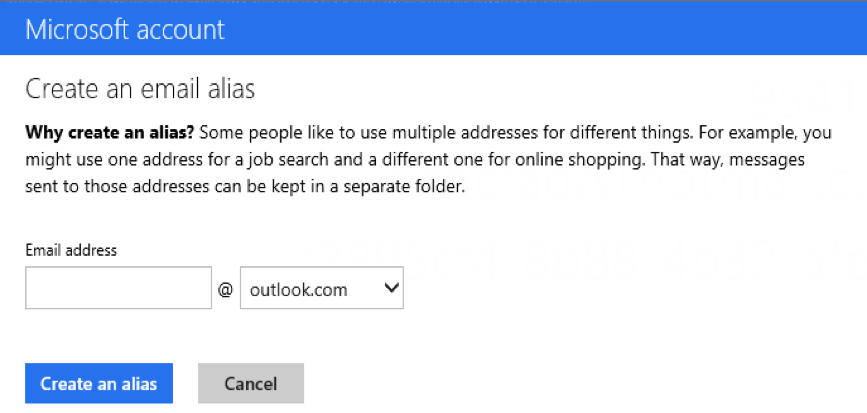 You might not get your desired name on first try – because it maybe taken . But relax , you have other options for name. After creating an alias , you will be taken back to your inbox for confirmation . This conformation will let you choose from that where you want to let your new email : in new folder or existing .
Whatever you choose will be your default inbox option.
Now this was the trick to upgrade your existing account of hotmail to outlook . Let us see another method.
2.Start from the scratch
Now , let me tell you when you need to create a whole new outlook account . If you use your hotmail.com only for informal communications and it is not linked with any external sources , start fresh!
Step 1 : Go to outlook and click on Signup Now button given in the bottom right side of screen . It is shown below.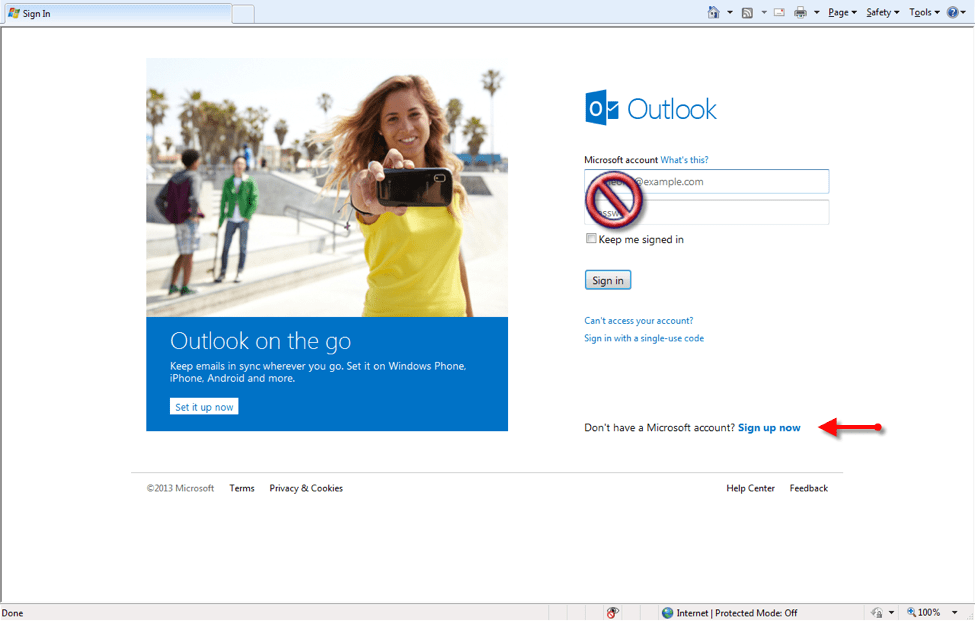 Step 2 : Now after clicking on signup option , a new page will be opened . Microsoft outlook will treat you as a new user . So , you need to fill all the details given on the screen . Here is the glimpse of that page . After filling all the details , you can click on Accept button . Microsoft will take you the whole new page of outlook , and now you can start again. Apart from this if you want to take a break from this professional email thing probably you can watch out some cool tv series. Some series may be blocked in your country. Here is the solutions.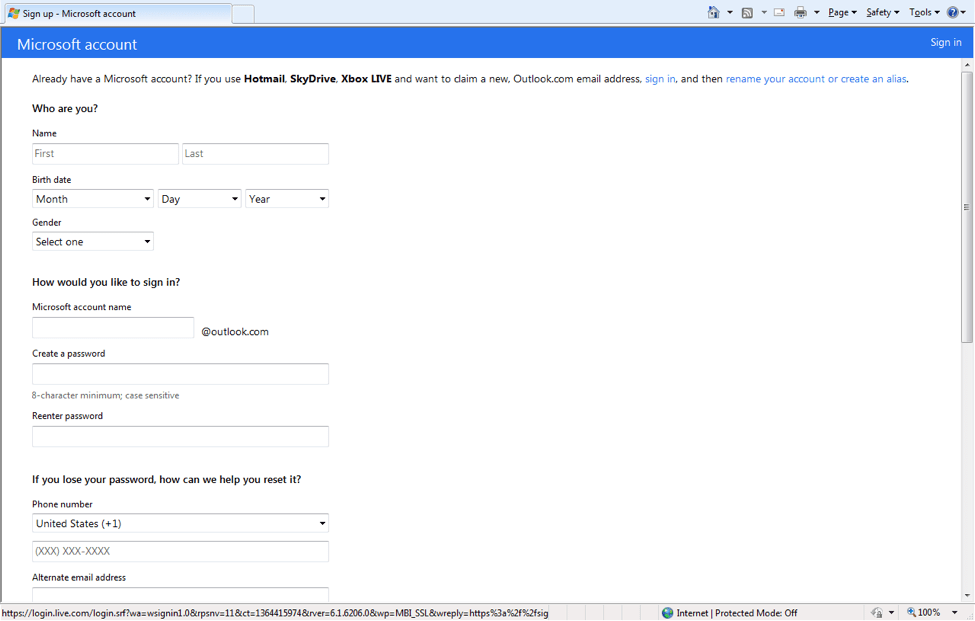 So this was every tip and trick to change your hotmail into outlook. I hope this has worked out for you .