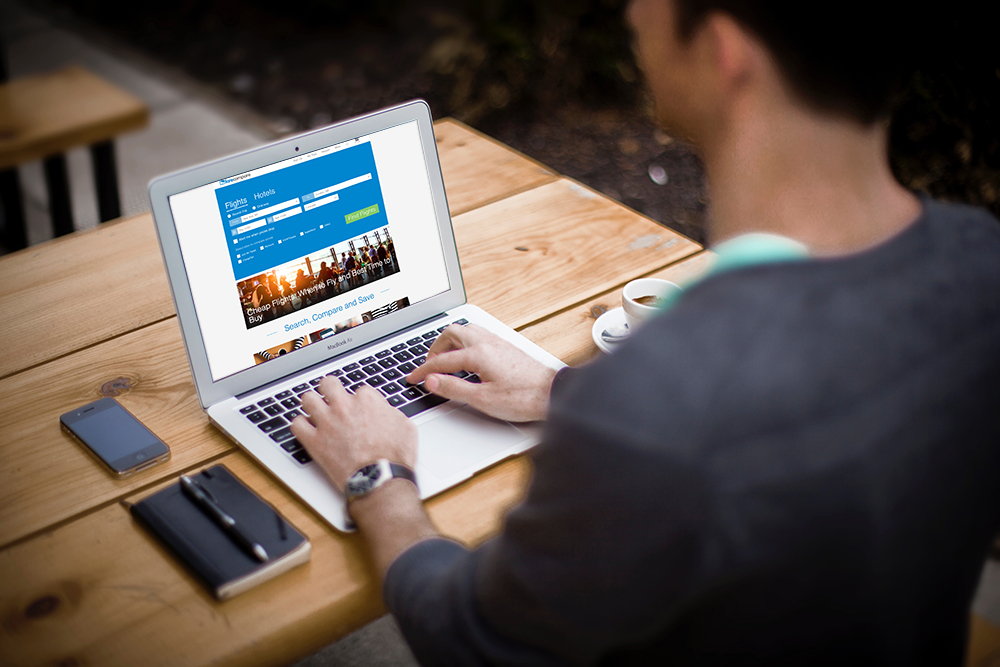 There are many people who before going to faraway countries plan this vacation thoroughly. Such people may start planning several months before the trip. They research when and where to buy airline tickets with discounts and how to book cheap accommodation. However, other people spontaneously throw clothes in their suitcases the last second before the flight.
Both types of travelers are interested in professional tips of regular travelers on the best ways to find good deals and buy the cheapest plane tickets.
How to start?
You can visit this cool site – matrix.itasoftware.com which is actually the database of available tariffs. It may help you understand the possible costs of your future flights.
Then it is good to surf through different search engines and travel services like SkyScanner, Expedia, Momondo, KAYAK. There you can also compare the prices and available air connections.
Next, it is great to search for all low-cost airlines that operate in countries you plan to visit. Each airport's website lists all airlines that fly through it.
When checking aggregator sites like SkyScanner and also websites of the airports, it is necessary to try and find local versions of websites aimed at different languages and countries. Prices may differ for each new country.
Airlines want to know where you are located and where the buy request comes from. Some travel aggregator sites have an option of setting location parameters. But the best way to change the alleged location is to change the IP address. And here come VPN services. Compare different VPNs and find how to change your IP address without leaving your house. Once you change the IP address, the corresponding travel aggregator or airline website will provide prices intended for a different country.
You may search for coupons, promo codes, and other types of discounts by unceasingly changing your geolocation and IP address.
Please mind that in Latin America countries rates for foreigners differ significantly. Using a VPN, you may save a lot of money if you plan to visit these countries.
Please do not be demoralized if you find that the flight to a faraway Asian island appears too expensive. You can look for the closest airport in the non-tourist zone and from there you will be able to reach your final destination using numerous local transports like ferry, train, bus, or local airlines.
Finding cheapest flights
Everybody knows that it is cheaper to reach your destination using several stops than flying directly. Most websites offer Multi-Destination Flights option. You can manually go through possible connections and choose your stops in interesting \ necessary countries or cities.
In case you plan to visit several cities in one country, it not necessary to return home from the same city you flew in. This way you will save on internal traveling and fly away from the closest airport.
You can also subscribe to newsletters of "Pirate" sites that specialize on special offers: HolidayPirates, Fly4Free, and Secret Flying. These websites even find pricing errors.
Monitor your web browsing
The price of air tickets is also influenced by tones of additional factors secretly collected by search engines like Google when you search the web.
Let's say you begin following ticket prices in the chosen country. You may spend weeks monitoring those prices. And your web browser keeps cookies and shares this data with Google and other websites. Analyzing this data Google understands you are patiently waiting for a cheap flight. No wonder flight aggregators or Google may gradually increase the price in order to scare you and push to buy the ticket asap. For this not to happen just regularly clear web browser cookies.
Your geolocation is important in one more way. Each IP address shows the country, city, and neighborhood. The cost of tickets is always higher for the biggest mega policies in the richest countries.
Here comes one more trick. To pretend being an anonymous customer who enters the search site for the first time, you may enable private browsing mode. Each modern browser allows this. While in private browsing mode, cookies kept on your PC, search history, data about your system and device will not be transmitted to search engine server, and you know how strongly this may affect the search results and prices.