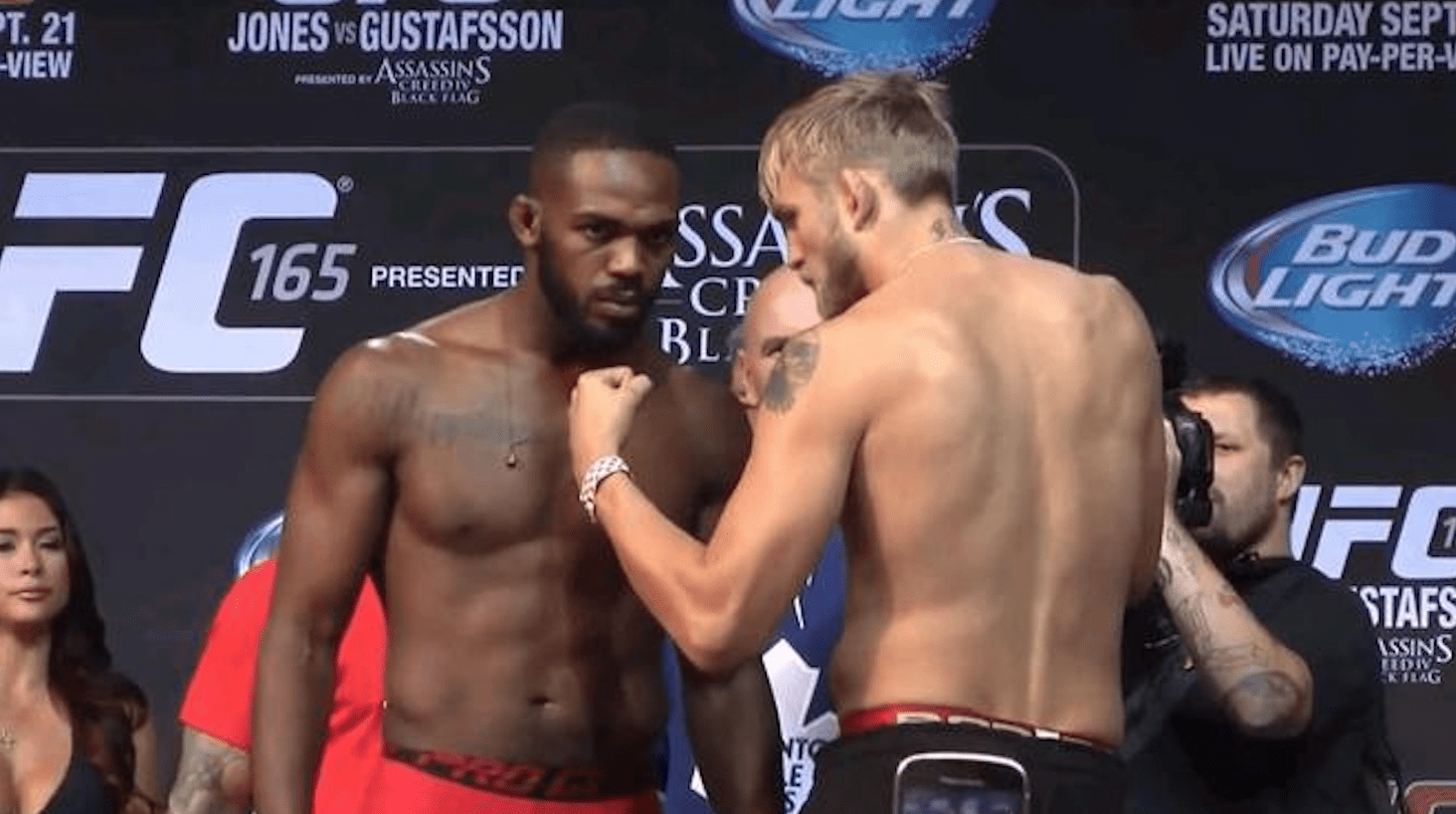 When Jon Jones and Alexander Gustafsson faced each other in 2013, Gustafsson impressed fans because he gave Jones the toughest fight of his career in what was one of the most entertaining fights in UFC history.
Unfortunately for Gustafsson, he was unable to finish Jones and the fight went to the judges' scorecard, and he ended up losing the fight by unanimous decision. If you love to watch Jones vs Gustafsson live stream Online then Ufc fight pass is the best place to order the fight for paid. There has no legal free stream for Jones vs Gustafsson 2 live stream Online.
Gustafsson would seek a rematch with Jones, but the two sides were unable to face off in the Octagon after an injury forced the Swede to pull out of their scheduled rematch in 2014. Now that he is healthy and finally getting the rematch he has been looking for, Gustafsson doesn't plan on leaving anything up to the judges, promising to finish Jones this time around.
"I'll knock him out in the fourth," Gustafsson said in a recent interview. "Jon Jones' head will bounce off the canvas in the fourth round."
For his part, Jones doesn't seem too worried about facing Gustafsson again, despite going all five rounds with him in the first fight. In September, before the rematch was announced, Jones revealed that he didn't take his opponent seriously the first time and didn't train as hard as he should have.
Like Gustafsson, Jones said he intends to finish the fight instead of leaving it up to the judges.
"I didn't train very hard for that fight, I'm not making excuses, but this is just the truth," Jones said in an interview with RT Sport in September. "I could have given it a lot more effort. I got fatigued after the first two rounds, which is something that never normally happens in my fights. So I feel like the next time I fight him, I will finish him."
When asked about the failed test that led to his suspension, Jones said he still doesn't know why he tested positive. But despite being a two-time offender, the former light heavyweight champion was tested only once by the United States Anti-Doping Agency.
When asked what he thought about Jones being tested only once this year, the Swede simply replied: "Good for him."
Gustafsson added that he no longer has respect for the former champion. "I don't have the same respect for Jones as I did five years ago," Gustafsson said.
Despite his promise to knock Jones out in the fourth round, Gustafsson has only one knockout finish in his last four fights and two of his last three fights have gone the full five rounds. The fact that Jones has never been knocked out is also something to consider, but since this is MMA, anything is possible.
Jones admitting to not training hard for a fight is nothing new because fighters tend to get complacent when they are on top of their game. If he takes this fight lightly, he will be in for a rude surprise because Gustafsson has been trying to get a rematch for over five years and now that his wish has been granted, you can expect him to take it very seriously because a win over Jones will make him the undisputed light heavyweight champion and help him solidify his legacy as one of the best light heavyweights in UFC history.
In the month of December 2018, there will be a big fight before this match is Wilder vs Fury boxing is called the boxing of the year. Fans also love to watch this fight all around the world.
One thing is for sure, Gustafsson and Jones don't like each other, which means the fans will get to see another exciting match between the two of them. With neither fighter having fought in over a year, there will likely be some rust in the first two rounds, but expect to be entertained in a fight that will likely go the distance once again.