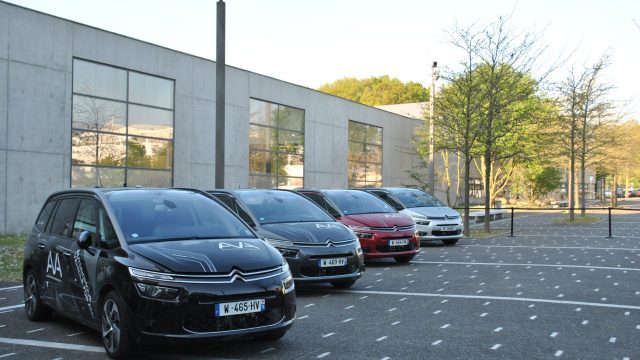 Autonomous Cars aka "The Self Driving Cars" are no more of a human fantasy. For years humans have been researching this technology. The main focus of autonomous cars is to eliminate human control over the car. With the use of the Advanced Driver Assistant System, it's possible.
The PSA Group is rolling out an autonomous car system for everybody. The goal is to build a spectacular, active, straightforward and sophisticated system that will provide a stunning and eye-opening driving experience to the customers.
By the use of the AVA program, a whole list of staggering autonomous controls are being developed.
Let's talk about some of the key points on which these cars are being developed.
Key-Points
Easy to Use and Understand
Incredible Technology
Multiple brands support
1. Easy to Use and Understand
With elementary controls and easy understanding, the interface is pretty simple and instinctive to use. This advanced technology develops a more pleasant yet advanced driving experience. In addition, the driver can always take the wheel at any moment necessary.
2. Incredible Technology
The brilliant technology responds according to the customer's expectations. All in all, making it a pretty resplendent experience for the driver.
3. Multiple Brands support
Peugeot, Citroen, and DS are the list of brands that are supported by this company. This makes the flexibility on a whole new level.
Level 1 Autonomy is used to achieve this marvelous level of autonomous vehicles. Some of the key features of Level 1 Autonomy are listed below.
Key Points of Autonomous Level 1
Maintains a Safe Distance and Speed
Collision Risk alert is used to warn the driver
Lane Departure Warning System to warn about moving out of Lanes.
Fully Auto Parking System with the "Park Assist" system.
Some car models are already available for use. The assistant system is already implemented into them. The list is as follows:
1. Peugeot 208,308 and 2008
2. Citroen C4 Picasso
3. Citroen C3
4. Space Turner (In Europe)
5. Peugeot 408
6. Citroen C6 (In China)
In the update of 2018, level 2 autonomy functions were added.
Key Points of Autonomous Level 2
Car will manage speed and control everything using the "Connected Pilot" feature.
Auto Parking System Called "Park Pilot"
Identifying Obstacle System Called "Night Vision"
Identifying Driver Called as the "Driver Attention Monitoring" system.
The Future
In the future, it will be possible for the PSA Group to implement Level 4 Autonomy into their vehicles. Those functions will self-driving and make it possible to annihilate the need for humans for driving. From 2024 onwards, this technology will be hopefully implemented.
Important Achievements
PSA Group is the first car manufacturer in France to obtain the authorization for these autonomous mode test. In addition to that, they tested everything with "Non-Expert Drivers".
In 2019, these cars were tested on open roads in Chongqing (China). To this date, 170,000 and more Kilometers in Europe. In China, the coverage is 10,000 Kilometers.
Moreover, safety and security is the priority of the company. Therefore, they are developing impressive algorithms and Intelligent systems for vehicles to make everything better for the future.