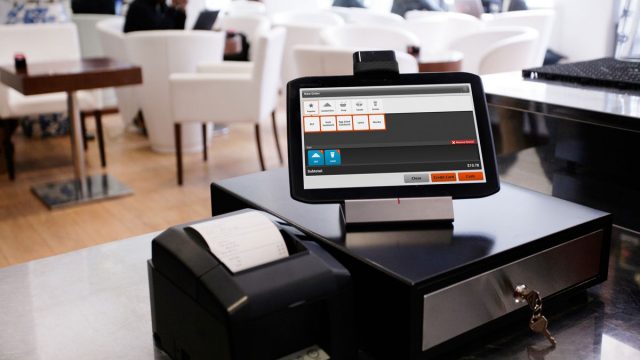 Gone are the days when businesses had no choice but to use their point of sale systems only for accepting payments and processing transactions. Nowadays, businesses use POS systems for such varied tasks as expanding customer loyalty and rewards programs, tracking inventory, managing staff and creating financial reports. Of course, POS systems still collect and process payments—but in more ways than before.
Give Customers Flexibility
Customers appreciate having flexible payment options. For instance, a large percentage of your customers may carry only credit or debit cards—no cash. Meanwhile, a small percentage may prefer to pay only in cash, and yet another segment might prefer contactless forms of payment such as Apple Pay. A POS system can help grow your business by being able to accept different forms of payment, especially credit cards. Businesses that were previously cash-only can see tremendous growth once they explore credit card processing services and start accepting cards.
Manage Inventory Better
Which products sell best? How do sales of each product vary according to the day, time of day and time of year? Which products appear to get stolen often? A POS system can ensure you have the proper levels of inventory and reduce shrinkage, especially theft. Systems can even track product returns in real time.
Combine Features in One Place
In addition to inventory management, many POS systems perform other functions. For example, Clover hardware has inventory tracking, time sheet management and fingerprint scanning. With this system, you can set up a customer rewards program, sell gift cards and discover and analyze trends. The system also accepts "chip" cards, which is a necessity if you don't want to lose customers who use credit cards. These types of cards are much more common nowadays compared with just a few years ago. The time sheet management feature can help you keep an eye on who shows up to work and who is absent a lot. It can indicate whether you may need to hire more employees.
All of the features above have an effect on your bottom line and the overall profitability of your business.
Gives Mobility
Many business owners and salespeople network and make sales away from the workplace. They attend trade shows, fairs, community events, conferences and the like. Having POS system mobility can be huge for business growth, especially when you run a small business. A similar principle applies if you own a restaurant and want customers to be able to pay from their tables. Take a system such as the clover flex. It's compact and mobile while still having features such as a QR code scanner and camera for inventory management.
In addition, a POS system may be cloud-based, meaning you can access data from anywhere as long as you have an internet connection. Say you're at home or at a trade show and want to look at employee hours or check the day's top-selling item. You can do that from afar with cloud systems.
When you research the various POS systems, balance the features you need along with cost and ease of use. After all, features don't matter too much if employees have a hard time understanding how to use the system or if it's prohibitively expensive.