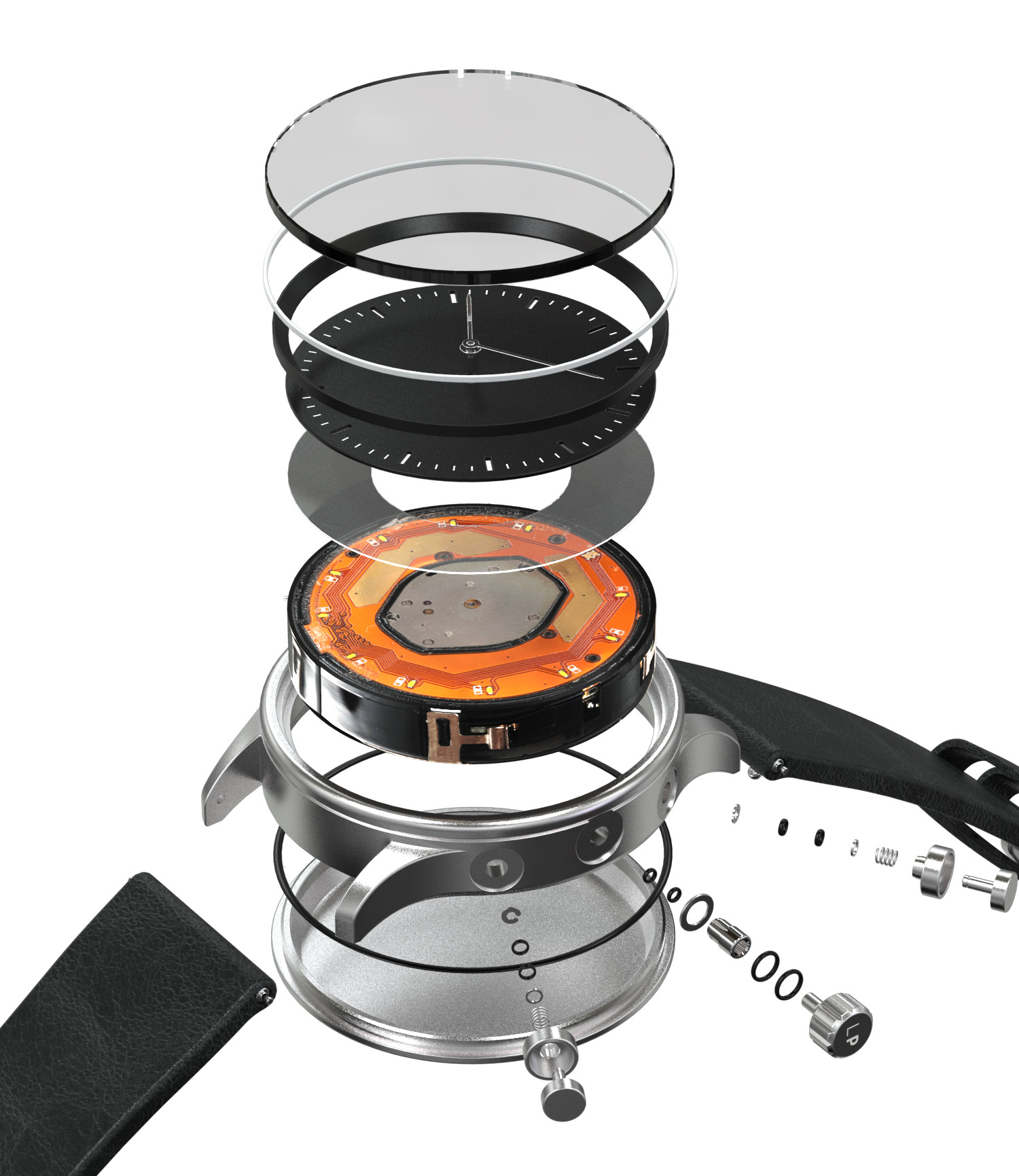 Choosing the right Smartwatch
If you are thinking of buying your first smartwatch or upgrading the one you have, you have more options than ever before. It is worthwhile to do a bit of research to make sure you are choosing the right one for your needs and lifestyle.
The Origin of the Smartwatch
Manufacturers designed the original smartwatches for the sports market. They offered features specifically for athletes and their needs. They have evolved into an extension of our smartphones and have become a part of our everyday lives. They now come in many forms tailored to the needs of different types of users.
What Can a Smartwatch Do?
As smartwatches have become smarter, their feature sets have grown larger. One of the primary features of a smartwatch is its ability to become an extension of your smartphone. You can receive notifications and control your smartphone while it stays safely and conveniently in your pocket. Many models allow you to receive a call, be notified of an email all while monitoring your fitness activities. Understanding the features you need will help you make a better decision while choosing the right smartwatch.
How Does a Smartwatch Work?
Smartwatches are actually tiny computers, like a mini smartphone that fits on your wrist. They contain a processor, wireless chipsets, and sensors like accelerometers, GPS, and heart rate monitors.
Screen or Hands?
The first major decision you need to make in choosing a smartwatch is the choice of a display. Current smartwatch models offer three main options: full digital, hybrid analog, and hybrid analog/digital.
When people think of smartwatches, they usually picture a full-digital model. These are primarily full-function watches with OLED or LED displays that cover the entire surface area. This provides an abundance of screen real estate to display information and allow for touchscreen controls.
For those who are looking for more style and don't need every possible function on their wrist, hybrid analog smartwatches offer the classic watch look, style, and function of a traditional analog timekeeper with much of the functionality of digital smartwatches. The difference is that the technology and features are more discreetly integrated into the watch.
There is also a version that combines the features of both the full-digital and hybrid smartwatch. Hybrid analog/digital smartwatches combine the classic style of an analog watch with a small screen embedded in the watch dial. This allows for some additional functionality while still retaining some of the classic looks.
What About the Battery?
Battery life on smartwatches can run from one day to a few months. Battery life is closely related to the number of features and the amount of information displayed. The more features and information, the shorter the battery life.
Smartwatch Categories
Another way to consider your best choice for a smartwatch is to examine the four main categories of smartwatches on the market today: sport, companion, fitness, and travel.
The Sport Smartwatch
If you are in the market for a smartwatch that will keep up with your favorite sporting activity, you should consider a sport model. These are designed to keep up with you whether you are swimming, running, biking, or working out. Sport smartwatches are waterproof and shock resistant to handle any condition.
If you want a watch that will withstand a punishing workout and need features that will enhance your experience, you should consider a multisport GPS smartwatch such as the Garmin Félix 5 Plus. It starts at $799 (USD) and provides, with its smartphone app, numerous options for sports tracking, biofeedback, and navigation.
The Companion Smartwatch
Many buyers are looking for one smartwatch that will do everything. These are designed to be on your wrist for work, play, exercise, sleep, and everything in between. They can control most options on your smartphone and display alerts for many of your apps.
If you are looking for a multi-purpose fully functional watch, you are an iPhone user, and budget isn't an issue, consider the latest Apple Watch 4 which starts at $399 (USD). For Android phone users, consider the Samsung Galaxy Watch, starting at $329 (USD). Both of these models are slim and can be used for fitness, work, and entertainment along with featuring medical grade sensors to monitor your health, detect falls and contact emergency personnel if you are in trouble.
The Fitness Smartwatch
Some users may want a smartwatch that will track fitness goals and act as an exercise partner. Fitness smartwatches have many of the same features as sport models but in a lighter, slimmer form. A great option in this category is the FitBit Versa smartwatch that starts at $249 (USD).
The Travel smartwatch
Some smartwatch buyers look at options with design as the first criteria. Smartwatches don't have to look like small, wrist-top computers. Hybrid smartwatches can look exactly like classic timepieces and maintain much of the functionality as their more modern looking counterparts.
If style is your first criteria, I recommend the french-designed NOWA hybrid watch. It's a beautiful watch with a sleek design. Designed in Paris, these watches are visually stunning in their own right even before you discover the many features discreetly built in. The NOWA was created for travel and staying active. It requires no charging and has an 8-month battery, an activity tracker, automatic time zone updates and can receive alerts from your smartphone. Their new collection is at $123 (USD) on Kickstarter.
The Smartwatch Revolution
Smartwatches have been around for over a decade, but the popularity really climbed when Apple released the Apple Watch and FitBit came out with a fitness-forward watch line.
Since then, there has been a movement to make smartwatches look a lot less like a smartwatch and more like a watch worn by a smart person.
At one time, the watch a man or woman wore was as important an accessory as a tie or earrings. When the smartwatch became prevalent, everyone had on those little black boxes.
Now, smart and style are re-emerging giving back the fashion that made watches among the most desirable accessories.