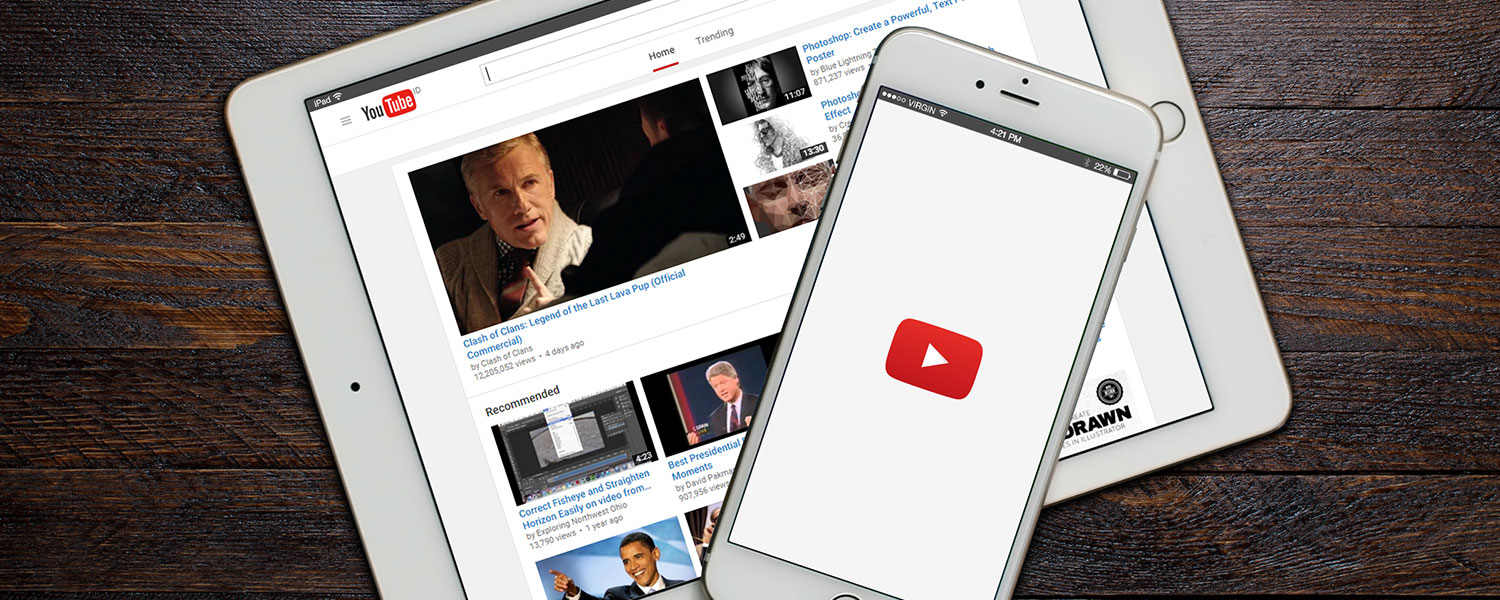 Vlogging on Youtube has become a huge interest area over the last few years with people of all ages, interests, and motivations heading to the web with their lives and businesses on display via regular videos. Whether you have a hobby you wish to share with the world or an online business that you want to monetize more, starting a vlog on Youtube can be a fun and rewarding endeavor.
But where do you start and what do you need? Here is a practical and quick guide on how to start a vlog on Youtube for beginners.
Step #1 – Sign Up for Youtube
While this step may seem obvious to most, you can't become a Youtube vlogger without creating a Youtube account and a channel to broadcast from. Aside from filling out the sign up form and verifying your email, take time to decide on a name for your channel. This can sometimes be tough, as many names are already taken. Search, brainstorm, and then search for some more until you find a name that is easy to remember, reasonable spell, and good for marketing, that also fits with your channel's idea or overall concept. If you get stuck, try your luck at a Youtube name generator like SpinXO for ideas.
Step #2 – Decide on a Vlogging Camera
Depending who you ask, the perfect vlogging camera can be anything from a basic smartphone to a highly priced, Hollywood quality pro setup. Why? Because everyone who vlogs has different needs and wants and only you can really know what will be the best solution for your channel. The three basic things to consider are usually budget, image quality, and convenience features. On the more budget friendly end, Sony has some great options, like the W800 or the W830. If you are looking to spend a little more, many people seem to love the Canon Powershot G7 X or Panasonic Lumix G7 with interchangeable lenses. GoPro action cameras are also pretty popular, especially with vloggers that plan to incorporate a lot of action shots in their content or want to record hands free.
Step #3 – Film Your First Vlog
One of the biggest struggles for so many vloggers is getting past the first video! Talking to a camera when you aren't used to it, feeling like you are stumbling over words, or anxiety about your audio or lighting not being right are absolutely normal. Just do your best and remember that you will grow and get better with time, experience, and practice. Keep in mind that you don't have to have perfect content from day one and don't overthink the vlog so much that you procrastinate doing it. Use your first vlog to introduce yourself to the audience and explain why you are vlogging. If you want to have a signature hello or goodbye, start using it even from day one to create consistency and recognition.
Step #4 – Create A Logo Intro & Outro
If you are a regular Youtube fan, you have probably seen a ton of crazy cool intro and outro logo clips that typically introduce the channel at the beginning, and then encourage watch / subscribe / like at the end. While these may look extremely complicated to create, there are awesome tools that will make it simple and easy, even for the beginner. One of the best I have found for logo animation is Renderforest Video Maker. By having a high quality logo intro and outro from day one, your channel and vlog will instantly be more professional and grab attention easier.
Step #5 – Learn to Edit & Upload
Editing content for upload is really a key component in the vlogging world, but many people find it to be less fun or much more tedious work than they originally planned. One of the best strategies in editing vlogs is to find an editing software or tool that works well for you, and then take some time and learn to use it efficiently. This will be an investment, but the time you spend learning the software will help you save frustrations later on. If you plan to edit on a Mac computer, check out Apple iMovie. If you use a Windows based tablet or computer, consider trying Windows Movie Maker.
Step #6 – Share on Social Media
Most vlogs take some time to get off the ground and build a good following, and that is completely normal. However, if you want to help move your subscriber count up, increased your hours watched, or see your number of likes go in the right direction then you should promote your channel and individual videos when possible. Sharing new content through social media is a great, and inexpensive way to get your acquaintances, friends and family involved in your vlog. Facebook, Instagram, Twitter, and Tumblr are just a few places to start. Don't be afraid to tell the world, and your social connections, about what you are doing!
Step #7 – Manage Your Channel
Managing your vlog channel on Youtube includes things like tracking analytics, filtering and answering comments, scheduling new content, thumbnail generation, and video topic planning, just to name a few. With so many tasks to keep up with and still be able to have time to create and edit content, it can seem a bit overwhelming when you first start. To make the management side easier, consider using a service like the TubeBuddy free browser extension, designed to make channel management easier & less time consuming.
Step #8 – Patiently Create and Grow
The final step in the process of starting a vlog on Youtube is to continue creating great content and always be growing your skills as a vlogger with patience. Many channels that have had amazing potential never reached their goals because they didn't stick with it long enough for people to find them and connect with their vlogs. Success doesn't usually happen overnight, so be prepared to patiently generate content, edit carefully, and then promote & manage until you get a good response and grow an audience.
Best of luck to you as you begin your vlog! See you on Youtube!