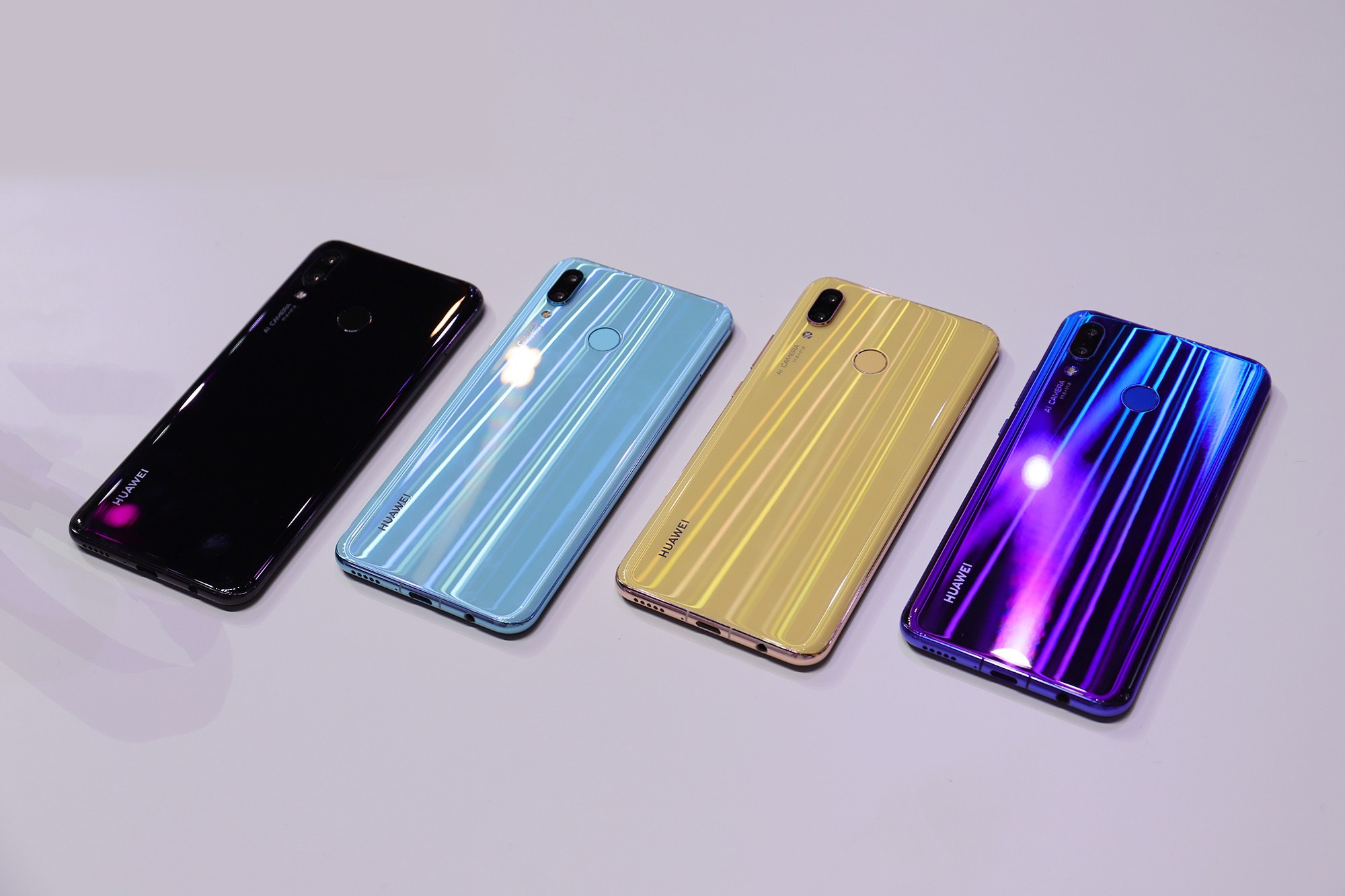 The Huawei Consumer Group in Egypt has announced that it has run out of the entire amount for pre-booking of its new Nova 3i phone just three days after it was launched on Egyptian markets last Wednesday, August 8.
The popularity and extreme demand have made Huawei Nova 3i out of stock in Egypt. The phone was opened to consumers the next day. Huawei Nova 3i is the latest high-class Huawei phone at a highly competitive price of 5849 Egyptian pounds.
Mr. Keith Lee, vice president of Huawei Egypt, said, "The full amount of pre-booking for the Nokia 3i phone in a very short period is the first spark of the phone to achieve a series of spectacular successes in the Egyptian market, Because we are introducing a new category that has the advantages of AI but at a convenient and exceptional price that is compatible with many users who are eager to see phones with advanced phone features."
The Huawei Nova 3i offers an exceptional SLR experience with two 24-megapixel and 2-megapixel cameras supported by AI to provide the best intelligent solutions that enhance the elements of natural beauty. Front-line cameras can differentiate people and backgrounds with the application of smart beauty technology to get the best results.
With all its brilliance, the 24-megapixel camera isolates the scene element to focus on the facial features, turning it into a clear picture of detail and the quality of professional cameras.
Thanks to its ideal operation, the secondary sensor captures 2 megapixels of depth and adjusts the settings automatically to display the background in a way that inspires life in the distinctive sylphic image. The reason for Huawei Nova 3i out of stock in Egypt is also due to SLR camera experience.
The new Nokia 3 series of phones embodies the company's vision of providing new phones designed to meet the needs and requirements of a large segment of users who are looking for smartphones of high quality and exceptional design that reflects the innovative technology used in Huawei smartphones as long as Huawei Phones.
Here is our list of top 5 reason for buying Samsung Galaxy S9.