Seconds after loading into Insurgency, we are sitting in the corner of an abandoned house, somewhere in the desert city, which has become a war zone in the conflict between insurgents and security forces.
Our job: To defend the upper floor against a counter-attack by the insurgents. With the assault rifle at the ready, we paranoidly swing the small red dot of the mounted laser pointer from one entrance to the other.
In the distance we hear the dull shots of enemy artillery. When the projectiles finally hit, the walls shake so violently that the plaster trickles down on us. But before that happens, a man with an explosive belt on suddenly runs through one of the two doors. His cell phone is connected to the bomb and a fast, terrible ring is the last thing our character in Insurgency Sandstorm will hear in this round.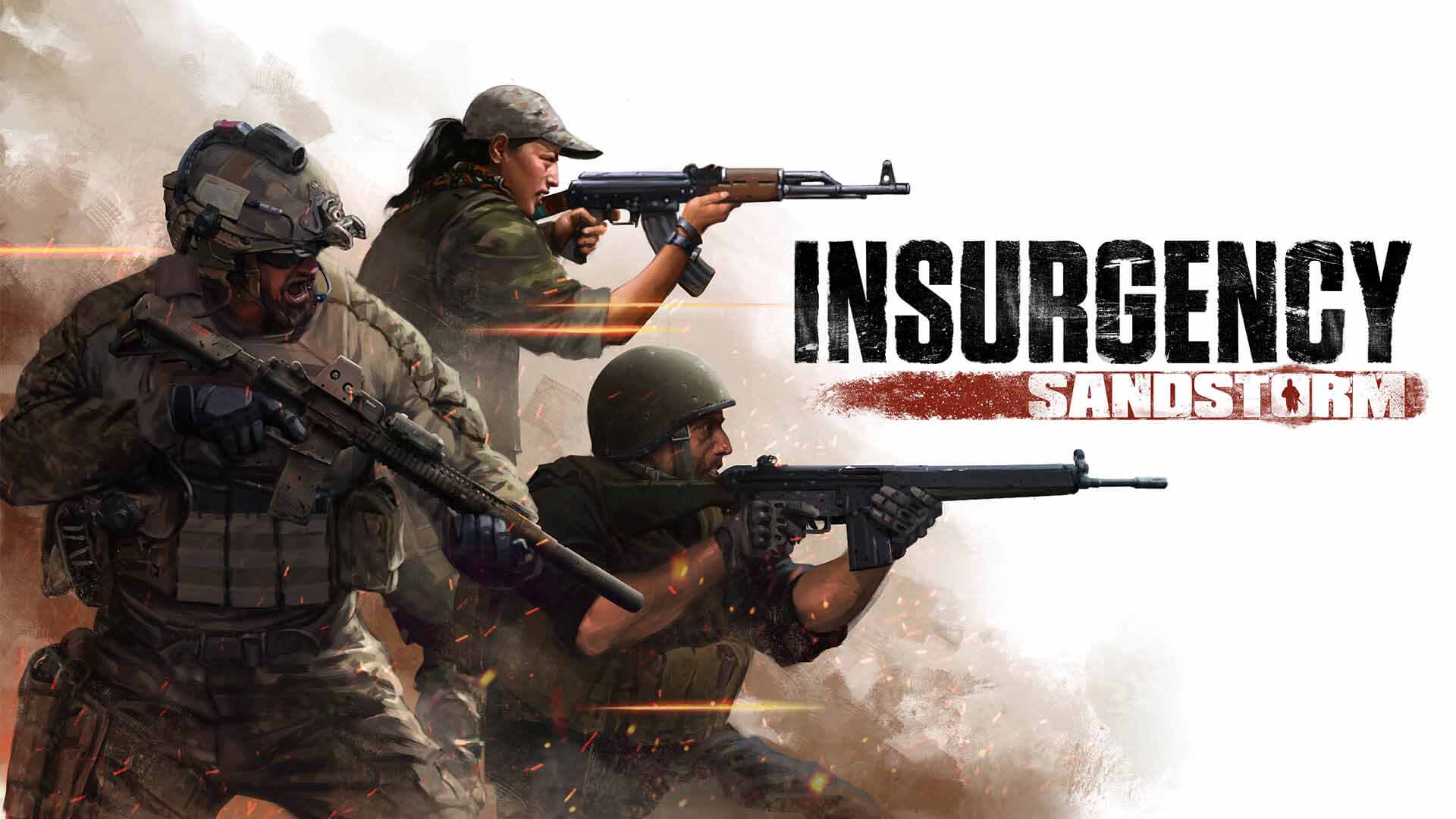 In the scenario of Insurgency: Sandstorm, developer New World Interactive is very much oriented towards the cruel reality of the Middle East wars. Despite all the hardcore realism, the game remains relatively beginner-friendly and always manageable, also thanks to an extensive tutorial. But there is one more catch, more about that.
Funny that some players get upset about the supposedly overpowering shotguns. The weapons work as they do in reality: as powerful one-hitters that do a lot of damage over medium distances. Tricky are the long waiting time after each shot and the relatively small amount of ammo before reloading.
Unlike most games, automatic weapons have an advantage when shooting at close range. You just have to get used to it, because assault rifles, for example, should not be refilled with any amount of ammunition at any time, but instead you should check in a quiet second how many cartridges you actually still have available. When reloading, you always swap the entire magazine for a new one. Either you save the current one for later or just throw it away to insert the next one faster.
Why the excursion into weapon science? Because it feels damn good that Insurgency takes real weapon handling seriously! Of course, it's not the only shooter to do the balancing act between realism and a lively multiplayer spectacle; Rising Storm 2 has a similar score. But more than the Red Orchestra series, it's a fast one.
To avoid giving you the wrong idea: Although the developers originally wanted to stage a campaign for soloists, they decided against it in the end. Sandstorm takes place almost exclusively online. Only the few cooperative stakes can be played alone, but they also have to be online.
Either way, it's always about taking positions and holding them. In co-op mode, you do this against eight game-controlled enemies, while in normal PvP two teams of up to 16 players and in competitive ladder matches two teams of five players compete against each other. Different modes are available, but they don't differ too much: One time you fight for only one position before moving on to the next, the other time the team could split up into different target positions. There are no moving targets like in Dirty Bomb or Overwatch. And it's also a pity that the Five versus Five is only played in one mode. A little change would have done the classic eSport discipline good. If you are as hyped as we are for Insurgency Sandstorm, feel free to check our current Deals from GameGator right here!