WWDC 2013 is so close you can almost smell it. With less than 48 hours left until the most anticipated Apple event of the year, rumours are flying in all over the place trying to predict what will be announced at WWDC 2013.
Rumours are not the only things flying in, with the banners for both iOS 7 and OS X being put on display ready for Monday at Moscone West.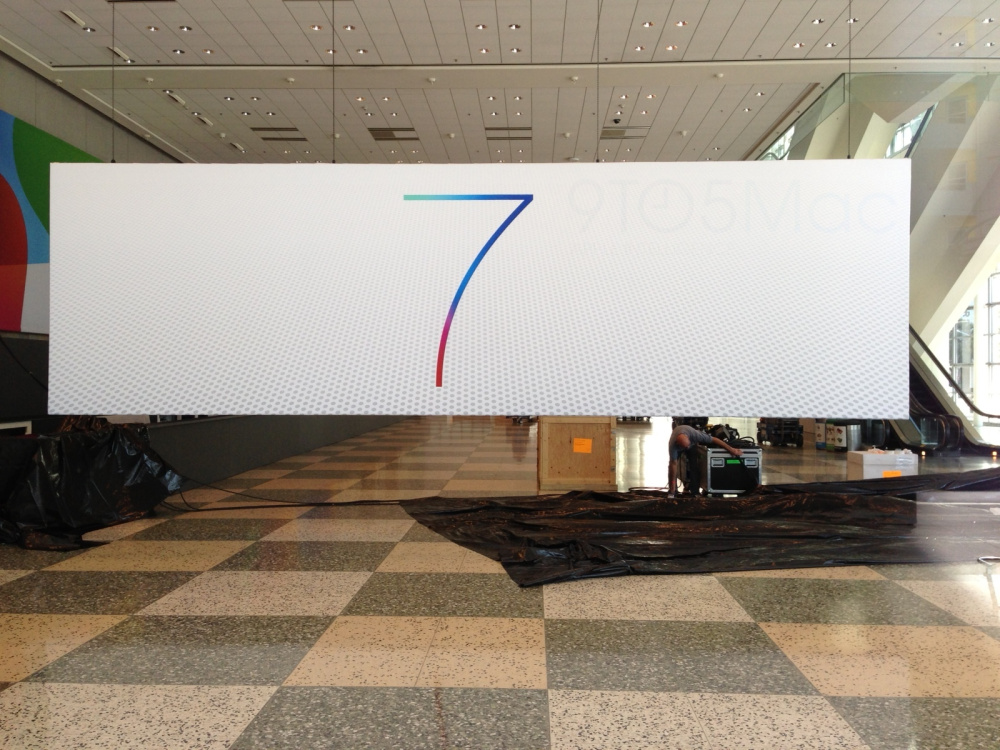 The banners seem to depict iOS 7 with flat icons – something that has been rumoured since Jony Ive took the lead of the human interface design following the departure of Scott Forstall. The iOS 7 redesign is further emphasised with the banner displaying the slogan: "Where a whole new world is developing".
Previous iOS releases have featured a very busy and colour intense background, which are inherent of previous design implementations of iOS. However, the iOS 7 banner is simply a very thin "7" against a white background – if that doesn't suggest minimalism, then I don't know what does. It's difficult to imagine that we will not see a full overhaul of the UI for iOS 7 next week at WWDC 2013.
According to various sources, the colours that make up the "7" in the iOS 7 logo depict individual colours that each stock App have adapted that will be applied against a white background.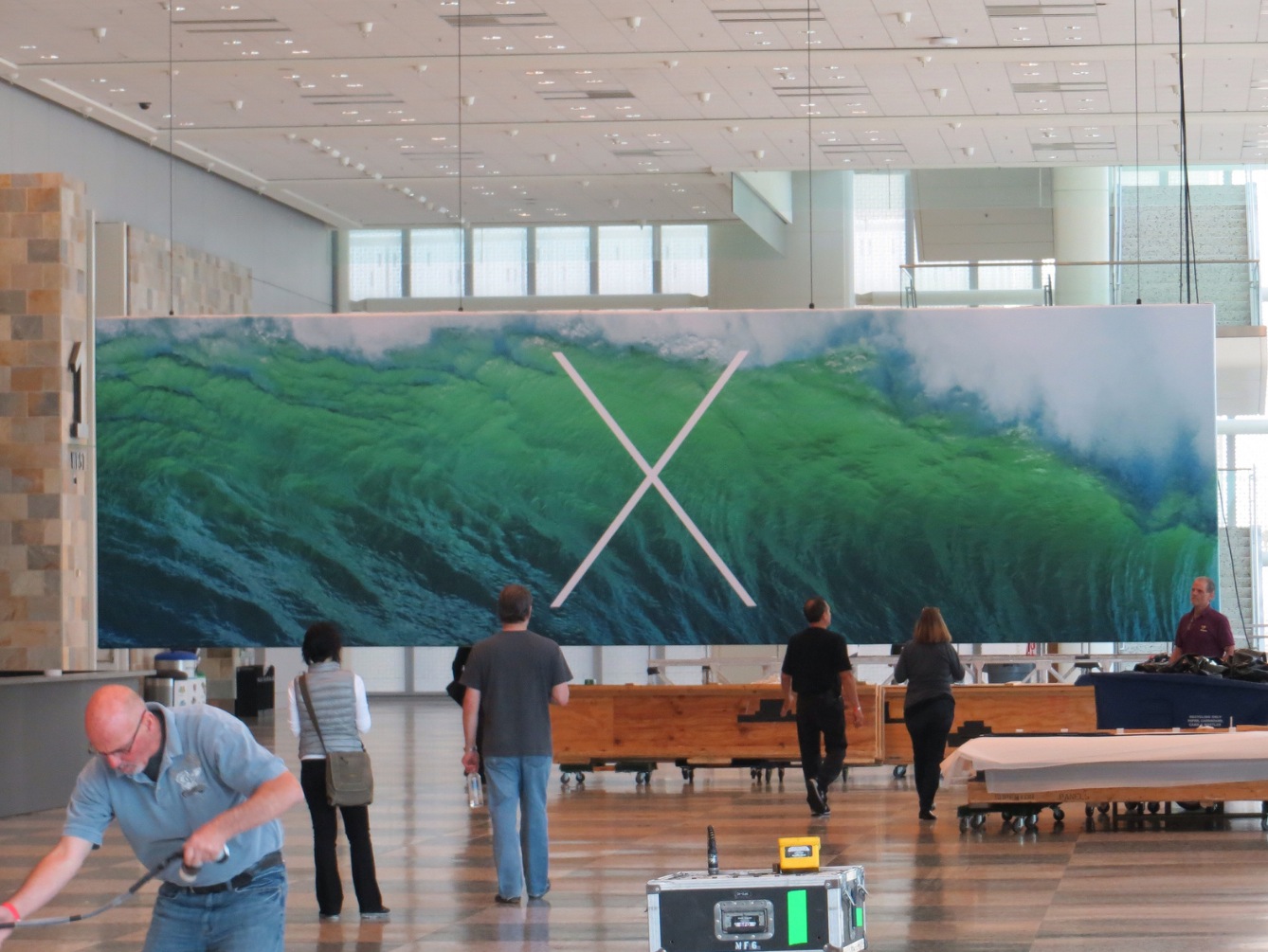 Similarly, the OS X banner shows a very simple design, of which some are suggesting are a hint that some of the UI design overhaul expected in iOS 7 has found its way into OS X too.
There is much expected at WWDC 2013, from iRadio, to iOS 7, and even some believe the iPad 5 will make an appearance. For a full rundown of what to expect, check out of WWDC 2013 roundup here.
With the banners up and the glue barely dried, the venue is ready for WWDC 2013, are you?