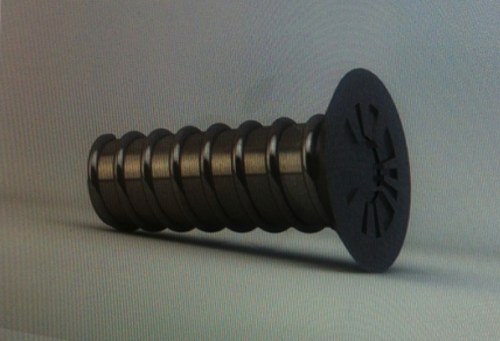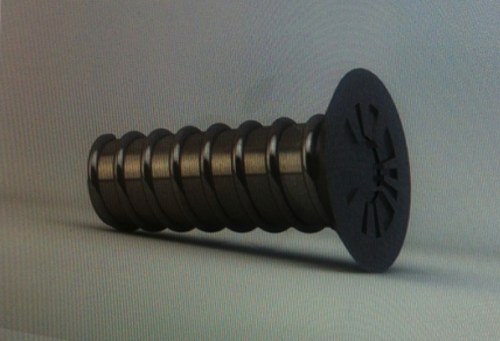 Call it the (nascent) iPhone 5 screw controversy. With their tightly packed designs featuring glued in batteries and display components, Apple products are notoriously difficult to repair. Anyone who has ever tried to get the glass off an iPhone, without breaking it, to replace a battery knows how hard it can be. When the iPhone 5 ships next month, repairing could be very difficult indeed.
How so? According to Redditor thrownawayyesok, Apple has redesigned the screws it will use in future products, like the iPhone 5, to be asymmetric (show above).
Given that Apple was among the first to adopt those annoying Torx and, more recently, Pentalobe type screws, it isn't too difficult to imagine that the Cupertino kids will go that extra mile to make it even more difficult to repair future iPhones, iPads and Macs.
DIY guys and gals, as well as independent repair shops, are going to be seriously torqued off by the introduction of asymmetric screws in Apple products. Then again, the first person or shop to get the new iPhone 5 screw tools — still screwdrivers? — will have all the business they can handle…
What's your take?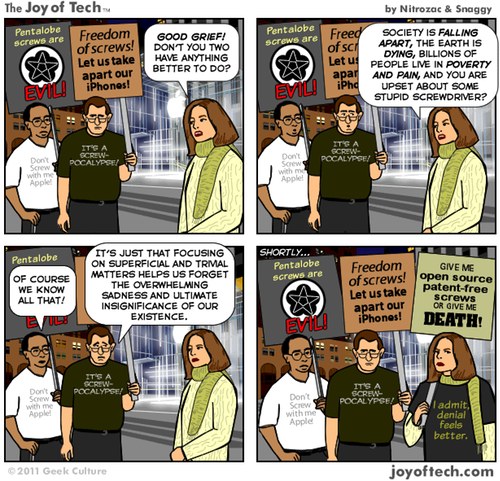 A real issue worthy of discussion or just so much first world angst?
Joy of Tech puts the (nascent) iPhone 5 screw controversy into perspective.