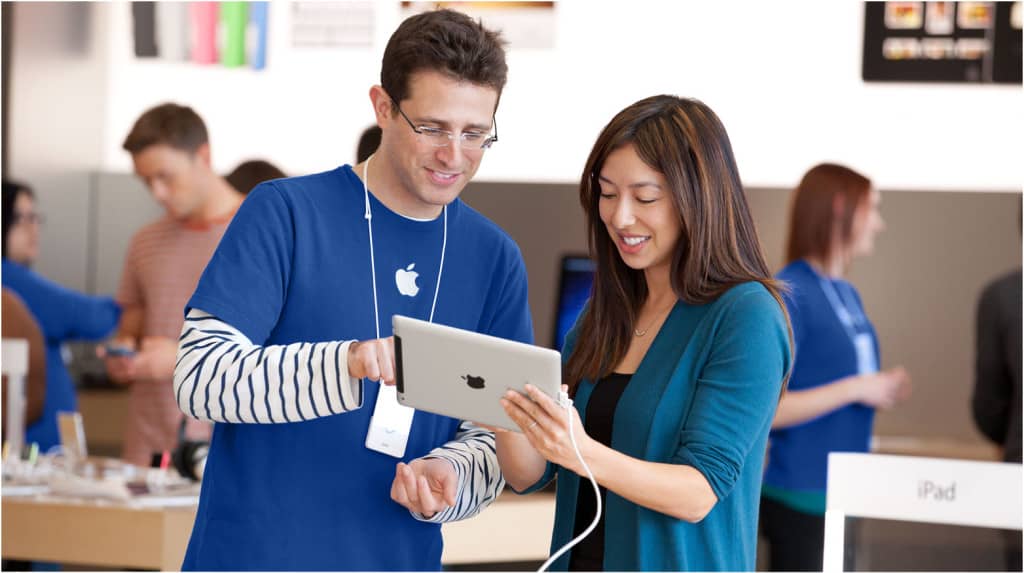 Apple products are expensive because they're made of high quality materials and push the boundaries of design and technological improvements.
But what happens if you encounter problems with your iPhone, iPad, AirPods or MacBook? Can you expect the same level of service when you call the Apple customer service number?
Thankfully, one of Apple's strongest suit is its attention to detail and providing stellar support to their consumers. Here are some ways on how you can get your Apple product issue resolved without having to dial up Apple representatives.
Major Apple Stores will most likely have Genius Bars where distressed iPhone, iPad or MacBook users can have their concerns or questions addressed by an expert Apple technician. Instead of having to take a number and waiting, you can now make an appointment straight from the Apple website with the most convenient day and time.
Apple Stores are everywhere, so you won't ever feel overwhelmed when you need to have an Apple product repaired or looked at. In fact, there are several options available for you- call the Apple iphone 800 number and an expert will pick up the phone, or bring it to an authorized repair shop for quick resolution.
You can click or tap on the Apple website's support section and fill out details, as well as your contact information and an Apple agent will get back to you at your most convenient time or day. Each one is trained to handle all Apple issues and always have a friendly and courteous tone.
Though Facebook support is still not realized, Apple is known for reaching out and addressing concerns over Twitter, the Apple phone number for customer service, live chats and within their support app. All of these options are outstanding and stand as a testament to Apple's dedication to their audience. Wait time is virtually non-existent and you get what you need at the end of the day.