Miley Cyrus posed for pictures by the famous paparazzo Annie Leibovitz almost a decade ago. The pictures were discredited by people as the singer was just a kid (15 years old) back then. She apologised many a times about the photo-shoot since then, saying that she regrets doing so.
One of the picture shot by Annie also includes a topless shot of Miley Cyrus only to be covered by a sheet. It's normal for celebrities to go full naked or half naked for photoshoots but a 15 years old doing so just couldn't be deemed normal. After a series of apologies for doing so, Miley Cyrus finally breaks the lies she has been saying to the public ever since.
IM NOT SORRY

Fuck YOU #10yearsago pic.twitter.com/YTJmPHKwLX

— Miley Ray Cyrus (@MileyCyrus) April 29, 2018
In a new tweet, Miley Cyrus wrote "IM NOT SORRY, F— YOU #10yearsago" with the cover of the New York Post tagged. She says she's not sorry for doing so anymore. The headline of the New York Post published on 28th of April, 2008 read "Miley's shame"
After being caught up in the fire, Miley quickly drew up some points to gain back people's love for her. She published an exclusive article at PEOPLE in 2008 apologizing for doing a naked photoshoot.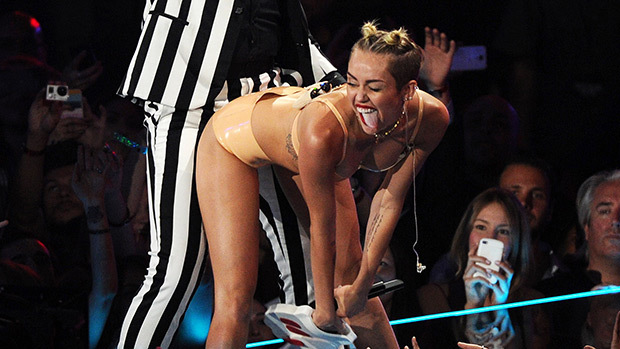 "My goal in my music and my acting is always to make people happy. For Vanity Fair, I was so honored and thrilled to work with Annie, I took part in a photo shoot that was supposed to be 'artistic' and now, seeing the photographs and reading the story, I feel so embarrassed." said Miley
It was not Miley's first and last event that had caught her in fire with fans and general people alike. She made a video song for "Wrecking Ball" in which hangs naked from a huge ball. Also, Miley's twerking at MTV's VMA 2013 didn't go well as during that period as majority of her fans were kids who were left shocked by her performance.