Linux is now in the mood to give a tough competition to windows. Previously Linux distributions were considered something good for professionals only. But now they're user-friendly for everyone. Recently Linux introduces a new member in its family.
This new member is the Ultimate Desktop 18 LTS Modocia Operating System. As Linux distributions are free and open source Operating systems. Modocia OS is also a free operating system from on GNU/Linux flavor.
If we call it in the way it was introduced, This operating system is created by professional multimedia users for professional multimedia users. But as a matter of fact it is specially designed for professional multimedia users but its also easy to use for a common desktop user.
Modicia is an operating system which can be used for every field, by any amateur and professional, i.e Graphics, video, audio and office It's a free solution for everyone. Its graphical UI is improved in such a way that you can do any task graphically without using a terminal.
It's equipped with recovery tools, Auto PC optimization. It is special software collection for professionals is chosen on the advice of professional video makers, photographers, disc jockeys and professional offices. Let's have a look at its performance.
Performance Overview:
Modicia is designed especially for heavy RAW graphics, it has 4k professional video and audio programs. It comes with wine v3.8 upgraded and pre-installed. Programs' opening speed is boosted up to 25%.
Application launcher is set with the hotkey alt+space, just press the hotkey and easily access any program, file or location. All audio and video codecs are pre-installed. The Modicia is fully equipped with the best commercial software for free as well as all free software for professional use. Softwares like:
For Office:LibreOffice v6.0.4, ONLYOFFICE Desktop v5.1.2.9, Master PDF Editor 5
For Graphics:GIMP v2.10.2, Inkscape v0.92.3, RawTherapee 5.3
For Video:Shotcut 18.5.8, Kdenlive 18.4.1, BlueGriffon 3 (Wysing)
For Audio: Audacity 2.2.2, Qtractor 0.8, Mixxx Dj 2.1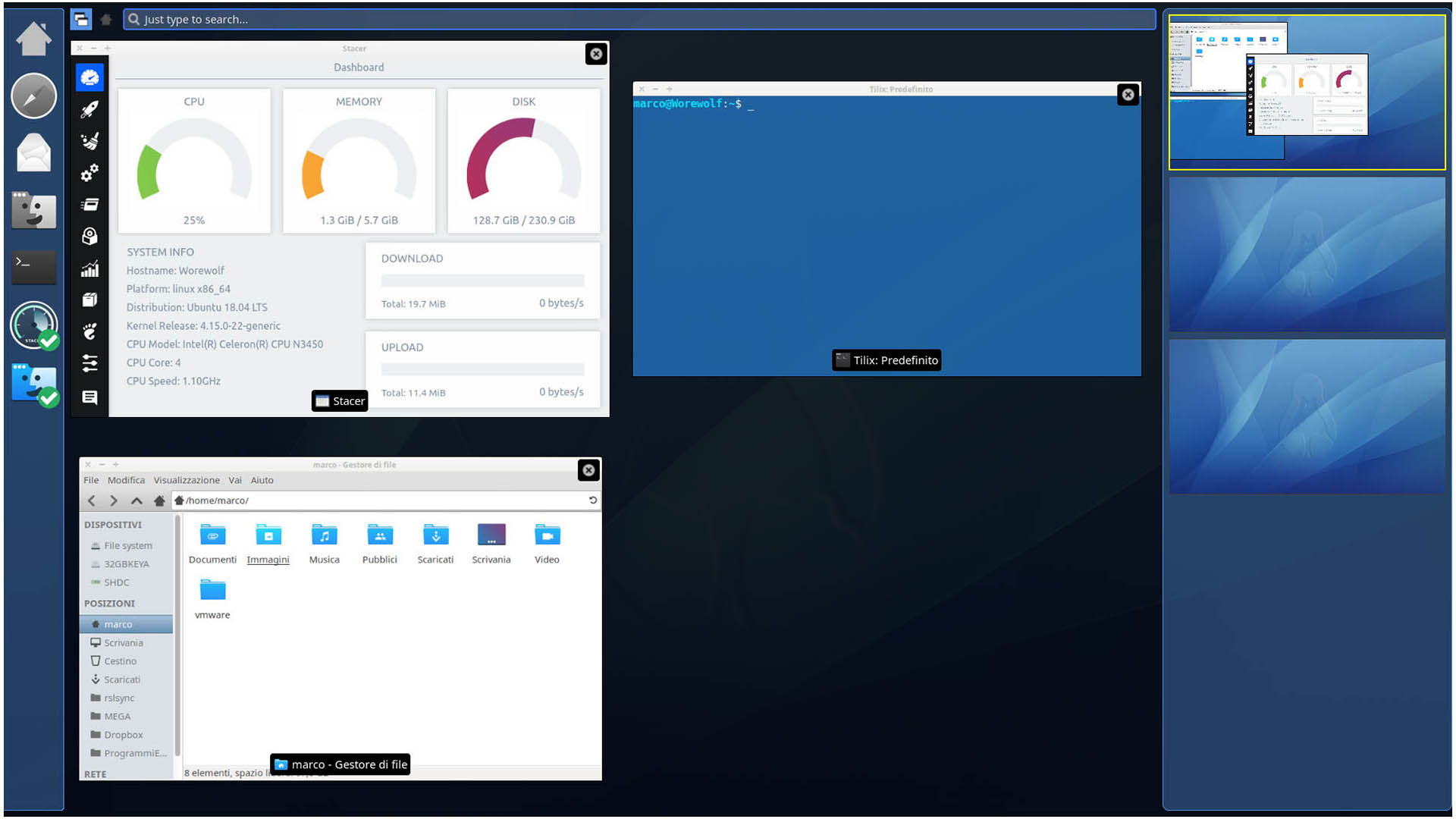 All software are free for use and preconfigured.
Modicia OS can run in Live mode and can be installed in physical or virtual drive. Installation setup is very easy with a few steps without any complicated choices or options. Everything is pre-configured only you have to start the graphics and select your desired language. Well, this is a very good choice for a professional as well as a novice.