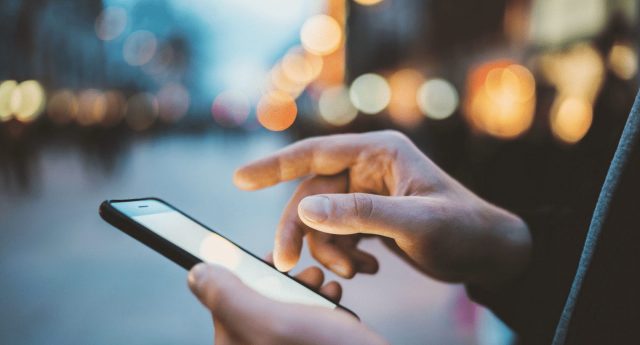 China is moving forward in technology and the nation has produced top-notch apps that the world is using.
Apps give you access to most of the things around. From shopping to booking a flight or taxi, everything is just a tap away. China's app ecosystem is moving at speed of light due to the ease of availability.
A smartphone owner knows how beneficial it can be, thanks to cool apps out there. If you're a Chinese citizen or planning to move in China, here are a few apps to help you with most:
Popular Apps in China – 2019
Popular apps in China are the one that are used frequently by residents across:
#1. WeChat
China's most downloaded app for a reason as it finds it use almost everywhere. WeChat can be used to pay for your groceries, taxi services, your meal out, order food at midnight, or making new friends around China.
Yes, all these features in a single app. This is the reason Chinese love WeChat and you'll rarely find a phone there with no WeChat installed.
It is believed that this app will go worldwide because of the multiple features it has got. At the moment, China is getting benefit from this app which costs a few mbs of storage and data to keep running.
#2. AliPay
China, going cashless with E-Payment gateways like AliPay. Some stores and restaurants exclusively just accept phone payments. We see the internet is creating a similar direction with international payment gateways.
AliPay is powered by Alibaba group of companies and is effective for secure payments. It also costs fewer taps than WeChat to pay for almost everything. If you are going to work and live in China for a while, you got to have Alipay!
#3. Baidu Maps
Just like Google Maps which covers the globe, Baidu Maps covers China only. Focus within the great wall of China has made Baidu Maps an effective option for finding destinations.
The Great Firewall of China blocked Google Maps, but now the blockage has been lifted.
Still, locals use Baidu Maps due to the detailed routes and more destination details than Gmaps.
#4. Mobike
Want to explore China for almost zero cost?
Mobike is the perfect choice!
Mobike is a network of bikes and you can find bikes almost everywhere in big cities. All you need is to sign up for the app, link your bank card and you're ready to explore China in a few Yauns. You can stop your bike anywhere and lock it, this is a great thing about Mobike.
The app is used by everyone due to the convenience and affordability.
#5. DiDi
If you're looking for a taxi to travel across, DiDi is a must-download app. Just like Uber and other taxi services the world uses, DiDi comes with a huge network of vehicles so you don't have to wait for over 5-minutes to start your travel.
DiDi allows you to talk drivers with in-app translation so that no language barrier pops up. DiDi is growing because of the huge taxi network they've got. This is a must-app if you're residing in Guangzhou, Beijing, and Shanghai.
The Bottom Line
These are the five most popular apps in China for the year being. If you've got any app suggestions, do let us know in the comments!