The Internet is now a basic necessity of humans. It is now an old line to start my writing about the Internet. Because almost every internet user knows it. But we all know that every medicine has side-effects. Every useful thing has some drawbacks. When we talk about the internet, the biggest question mark is the Privacy of our data.
Every tech fan must know about Sir Tim Berners-Lee. The person who invented WWW. This great mind is once again working to bring the internet back to the people. This project of New Internet is called the SOLID Internet. The new internet will be more secure and decentralized.
SOLID Internet:
SOLID stands for Social Linked Data. You must be wondering why this name is given to the new internet. While surfing the internet, we also worry about our privacy and security. We don't want our data to be misused. But in many cases, it never happens.
Just take an example from the latest scandal about Facebook. The new internet will be a safer place for our privacy. It will be decentralized and we will be hosting our own data. SOLID internet will bring the following innovations.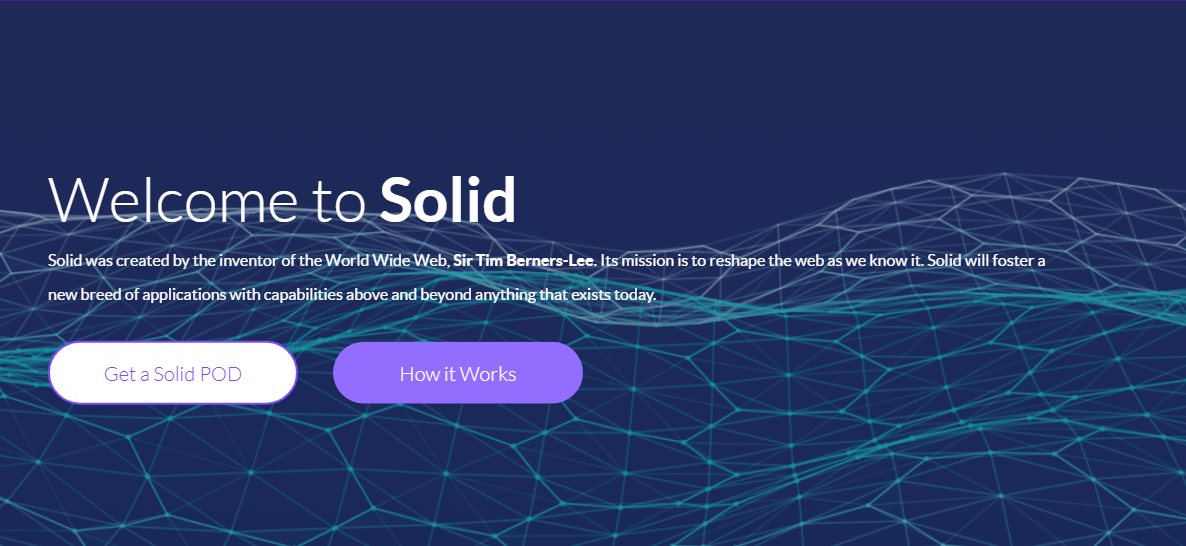 Decoupling the content:
Right now our data is stored in the servers of the applications we use. The data is centralized, what we shared on the application is saved on the application. But with new internet aka SOLID internet, data will not be stored on application's server. Users will have the freedom to choose who can use their data.
The user can allow any server or host his data on his computer. He can encrypt his data the way he wants. By decoupling content from the application itself, users are now able to do so. The user data will be stored in memory blocks named PODs.
Modular Design:
Because applications are decoupled from the data they produce, users will be able to avoid vendor lock-in, seamlessly switching between apps and personal data storage servers, without losing any data or social connections.
Reusing existing data:
SOLID internet will also bring ease for Developers. It will be easy for Developers to bring new ideas on the internet by creating new apps or improving current apps. All while reusing existing data that was created by other apps. Sir Tim Berners-Lee is planning to negotiate with developers around the world. He will motivate them to develop new apps for the SOLID internet.