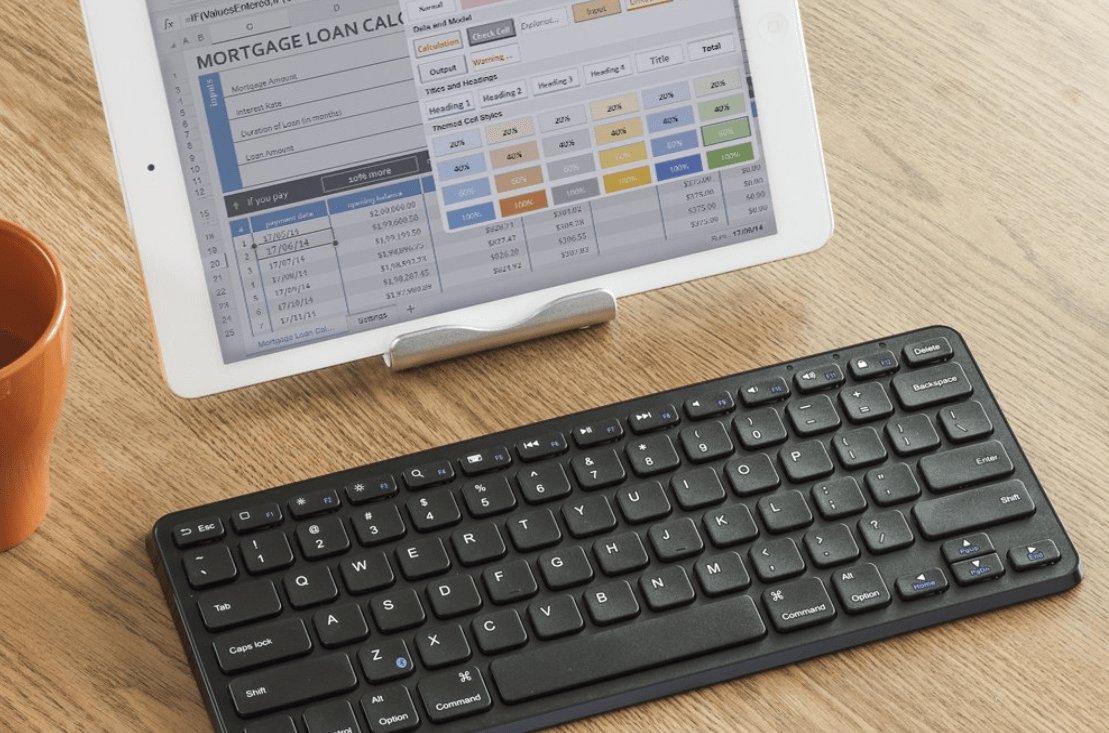 Is it hard for you to work by using only your iPad? When you use only is a screen keyboard, it can be annoying sometimes because you are not comfortable typing. If you want to make typing and to make your works done quickly and easily, here are the keyboards for your iPad Mini 5 that can help you.t
The Keyboard Suitable for your iPad Mini 5
Apple magic keyboard, it makes your typing more enjoyable. Made by Apple, that why this is one of the best keyboards for your iPad.
Arteck Ultra-Thin Bluetooth keyboard can turn your iPad Mini 5 into a classy laptop. Also, you can use as a protector in your iPad from any scratches and spill that may happen. In conserving energy is not a problem, because it has an auto sleep and wake function that make your iPad conserve energy if you don't want to use it.
iClever BK-05 backlit folding Bluetooth keyboard, a neat product keyboard that you can fold, which you can replace it well as a mini Bluetooth keyboard.
The Logitech K480 multi-device Bluetooth keyboard – this is a perfect partner for your iPad Mini 5. I will provide you a comfortable typing. Also, this keyboard you can connect up to three compatible devices.
Anker wireless ultra compact Bluetooth keyboard – This Bluetooth keyboard helps for your solution for improved typing. Also, it is easy to bring and can fit in your bag.
MOTONG mini Bluetooth Keyboard, it is like a magic keyboard. Also, it has a low price that affordable for you and has a great battery that lasts for six months.
Arteck Universal portable slim Bluetooth keyboard, it has a stylish design and great to use even you are in a dark place. Also, have a battery life up to 6 months and has a good price.
OMOTON Ultra-Slim Bluetooth keyboard with sliding stand that can provide you better and fast typing, and also has a superbly elegant look.
Logitech K380 Bluetooth Multi-Device compact keyboard – this is a multiple Bluetooth that can be paired to your iPad and can also switch to connect to your laptop and phone easily.
There are the 9 best keyboards that are great for your iPad Mini 5 to make your works easier and perfect for your iPad. Learn more about these great keyboards on iLounge here: https://www.ilounge.com/best-ipad-mini-5-keyboards