Emails, emails, duh. It's 2018 and we still use emails because of the professionalism it has to offer. WhatsApp, text messages are definitely the thing of this generation but they can't be used for work purposes and sometimes emails are actually better. But the question a lot of people ask is Which email client should I use? I already use WhatsApp, iMessages, Instagram and I don't want to use another bloated app just for email.
There are tons of apps out there that do a great job at sorting emails and which also let users do pro things like setting reminders, snoozing mails, etc. But the best in my opinion is Microsoft's Outlook for both Android and iOS.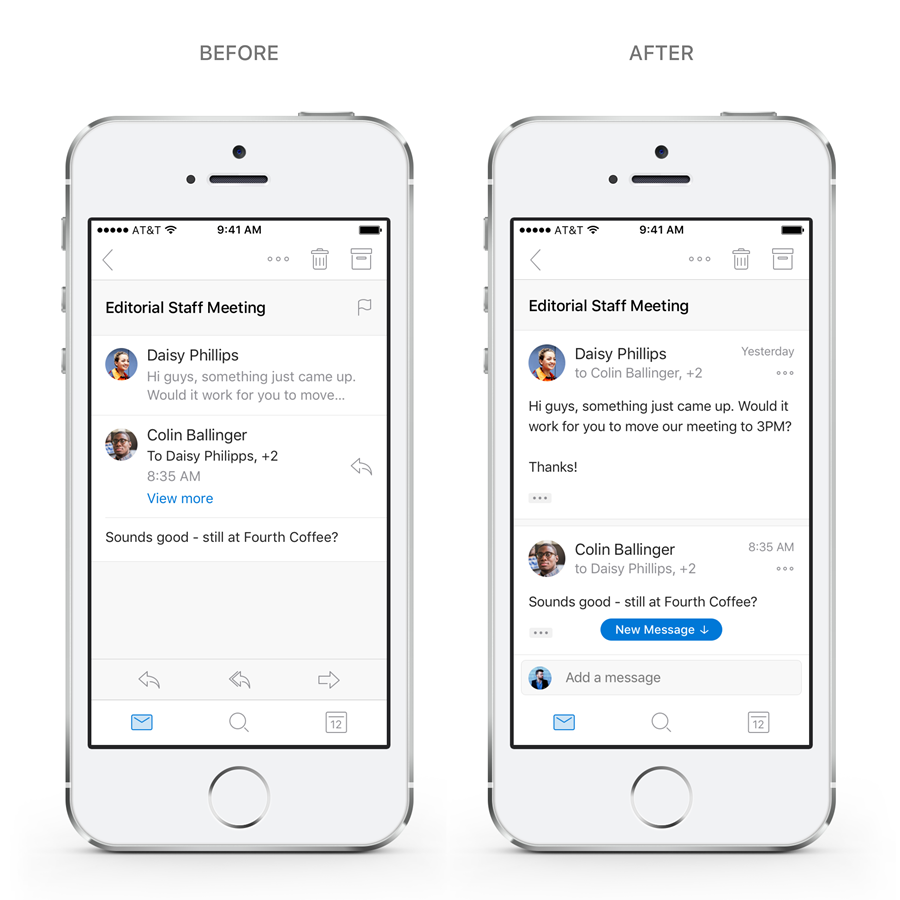 I personally use Outlook on my iPhone, I have also used the same on an Android phone; its one of the nicest and cleanest apps out there. The app greets with a complete white background with black and blue accents. The app opens to the Focused tab which shows important emails, the app does the sorting automatically so that less important emails don't take the center stage.
The other tab in the app is Other which displays all the other emails – social, promotionals, yada yada. All the less important emails are here, if you are bored and want to take a look at some of the promotionals that are running these days, go check Other. The section does not display any ads from the app but the promotionals you receive in your inbox.
On the bottom, Outlook has three buttons which are fixed – Mails, Search, and Calendar. I especially love the search feature which is easily accessible but it will take sometime for me to adjust as I've been used to hitting the search button in the Gmail app. The search section also shows contacts and attachments for quick access which is neat.