Picpic, a polling app revolving around photos, works great when you're in need of answers to questions, such as which profile pic is better, what to wear, and anything else that's commonly used in social media posts. Discover everything interesting about the cool app in this Picpic app review.
Get Unbiased Answers On-The-Go
Crowd-poll the answers you need for the most important things. Which outfit should you get for a special occasion? Who's the most good-looking hunk? If you can't make up your mind about a certain decision, you can let Picpic and its discerning audience choose for you.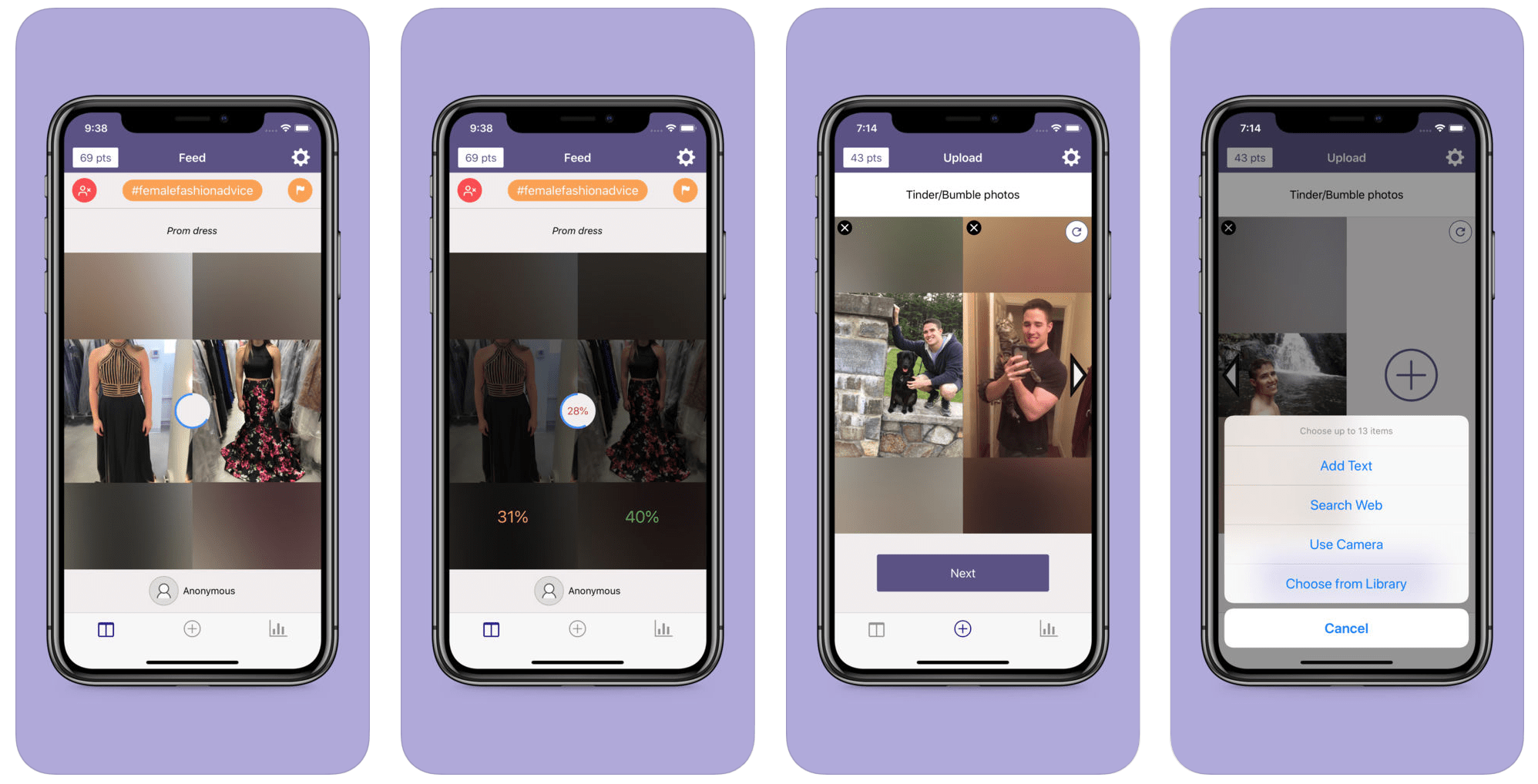 Take Part In A Fun, Responsive Community
The app also works to satisfy your curiosity, giving you the freedom to wonder and ask people who'd love to share their own thoughts. You won't have to deal with negativity, hateful comments and trolling that ruin the polling experience. The community votes on the best and only on the options you set.
Clean and Intuitive Interface
Picpic's feed can be filtered to your preferences. You'll be able to remove certain content by using filters. For example, you can set to only show dating or selfies by going to Settings, clicking on the Tag button, then tick the "Tinder Only" tag.
Get Started With Picpic
Download the app using your Android's Play Store or the iOS Store.
1. Earn points as you vote on other people's matchups.
Head to the main Feed screen, where the Matchups will be displayed. Choose A, B or Tie, then tap on the Play button. Choose the photo you want to vote for.
2. Use your accumulated points to create your own polls.
Get to the Feed area, then tap on the + icon at the botton of the Upload section. The app allows users to upload up to 16 items. Choose from web images, camera roll pictures or plain text.
3. Get The Feedback You Need From The Crowd's Choice
Once the people have voted, you'll receive a notification and then can go to the Results screen. Uploading more than two photos or items will get them ranked according from best to worst.
Enjoy voting and being rewarded with more points, which gives you the opportunity to get a bigger audience when you start your own polls. Picpic is fun and you can help others make up their minds about things that matter to them, while giving you a confidence boost in choosing items that matter to you.