Remo Recover (Mac) Media Edition is a program that allows you to retrieve lost or deleted files from all kinds of storage devices. Accessing files that have been corrupted, deleted by mistake and media that has been hit with a virus is now possible, thanks to the exceptional technology used in Remo Data Recovery.

Outstanding Recovery Success Rate
The Remo Recovery Software for Mac computers can reliably get back important files from HDDs, USB thumb drives, camcorders, iPods, memory cards and storage media. You can also use the program to get back "inaccessible" photos from your iPhoto library when you accidentally click on the Delete Original button.
Moreover, Remo can recover vector and production images, as well as raw images from professional DSLR camera brands like Sony, Nikon, Canon, Olympus, etc. Get back any photo in the following file formats- PNG, GIF, BMP, TIF and JPG easily and with minimum hassle.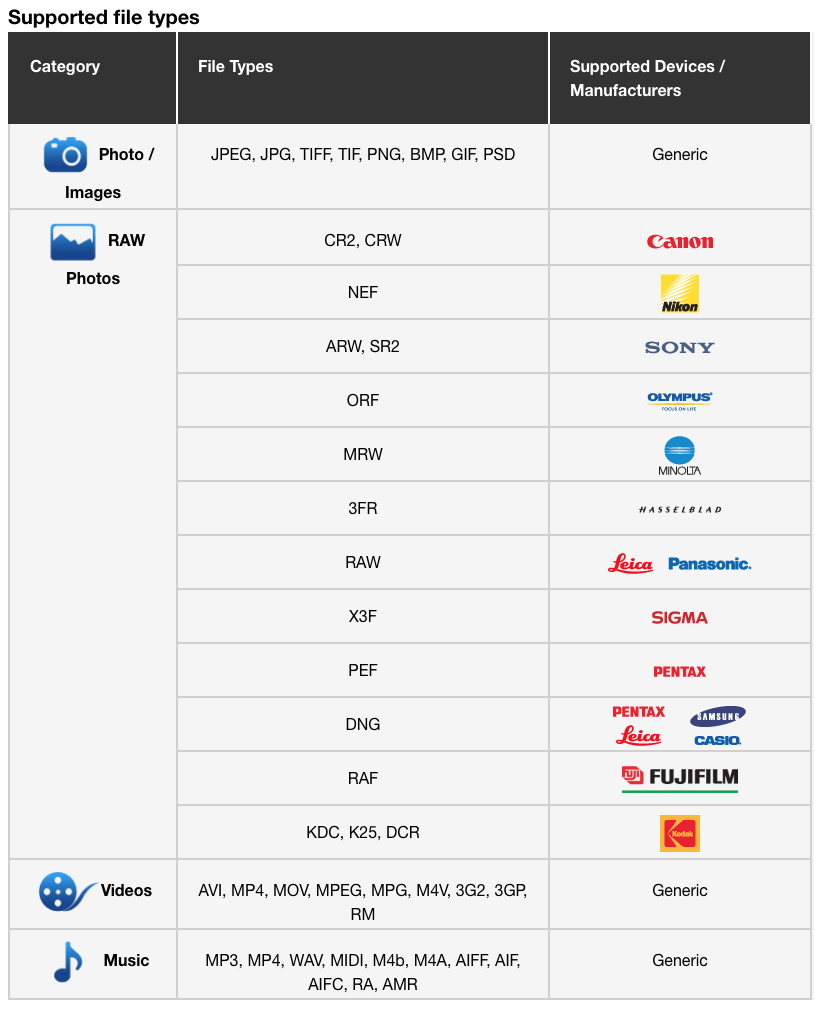 Extremely Intuitive Design
Installing and running Remo Recover only takes a few minutes. The interface is user-friendly and easy to navigate. Every button comes in with its own label and definition. You can follow the interface to get your lost files recovered quickly and without trouble.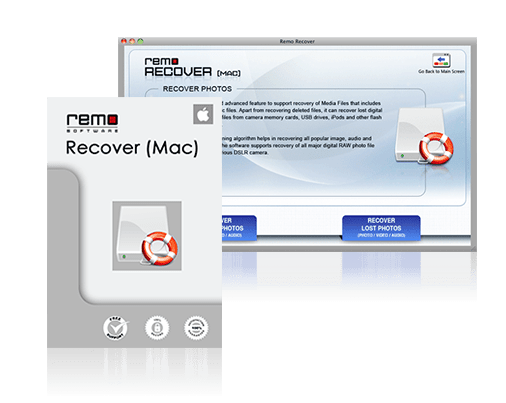 Remo Recovery is compatible with Mac OS X 10.5 and above, including High Sierra and Sierra. The Mac photo recovery software wizard will lead you from start to finish and features zero learning curve. A window will pop up and show you the media storage devices you can scan. On the next screen you'll have the option to choose the files you want to recover- Pictures, Music, Video, Digital RAW Pictures or Documents.
Top-Notch Tech Support
Contacting support can be done in a number of ways, i.e., live chat, email and phone. Communication is exceptionally quick, with knowledgeable reps providing a timely response right when you need it.
Safe To Use Photo Recovery Tool
There's zero ads in the main window and the software doesn't connect to the internet, which eliminates the likelihood of potential online threats.
Remo Data Recovery is the best recovery software for Mac because it makes an easy task out of recovering important files while providing excellent results. Scanning and restoration processes are quick with the help of Remo, but recovery can take time on larger hard drives. Be prepared to wait, or have the recovery session saved and just continue on another date.
The trial version will show you the files you can recover from a free scan. To proceed, the Remo Recover for Mac will cost around $60 for basic and $95 for the pro version. This is only a small price to pay to get back precious data that has been lost, corrupted or deleted.