Life is always in motion and Human being is always wondering. When human realized that motion. He started wandering around. Through this, he realized the distance. He got the idea that more distance takes more time to reach the destination. So he thought about finding a quicker means of transport.
He noticed, animals like horse, ass etc are better to be passengered, in this way means of transport were introduced to human. later on, the curious and creative mind of human being learned the use of material things for transportation.
As Bullock cart, horse carts, and such things were invented. Time passes, and human invents some more means of transport that didn't need animals like bicycle etc.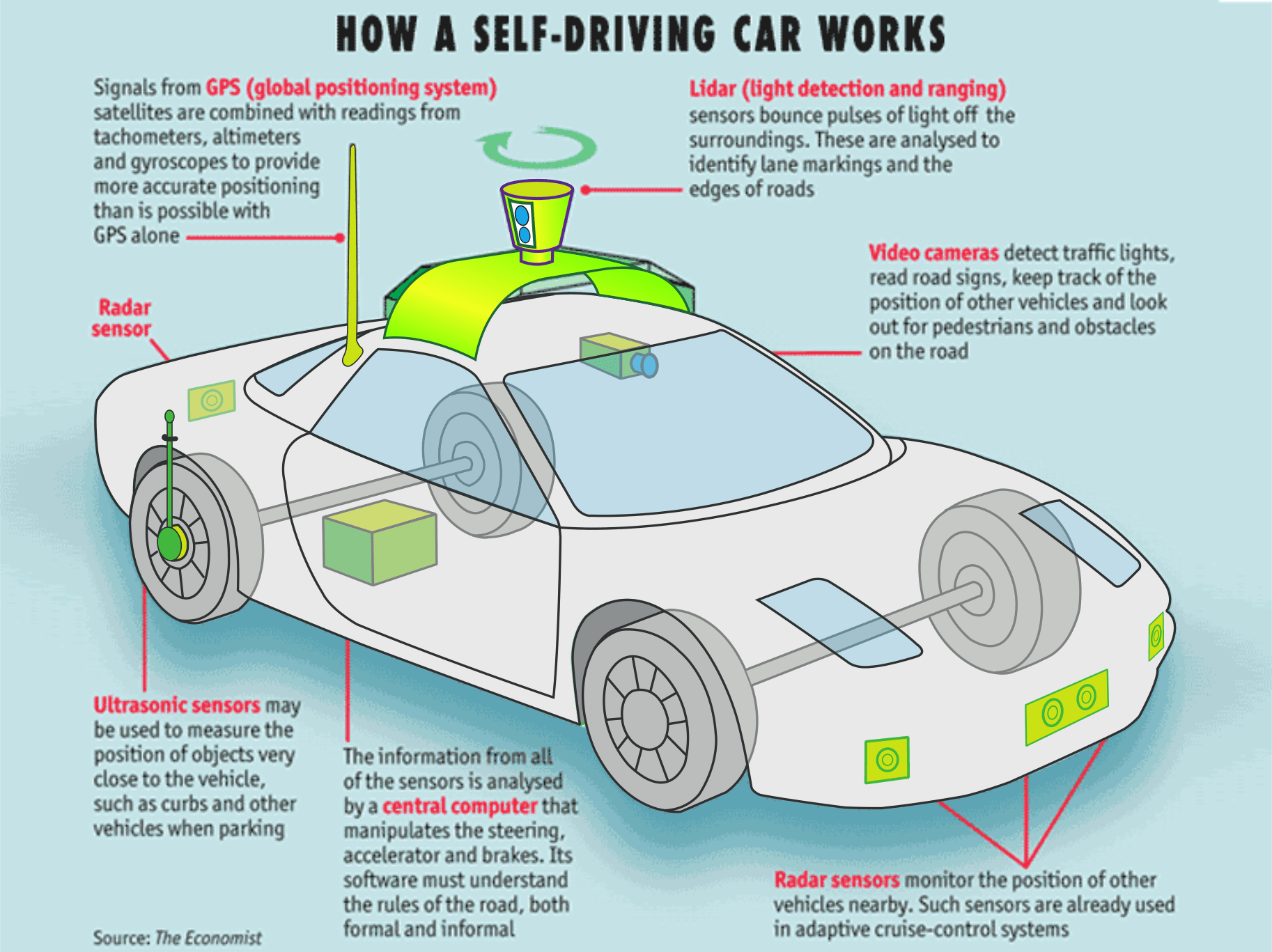 Then in 1885, Karl Benz invented the first vehicle. "The Three Wheeler Benz" is the worlds first car. After that new and new brands and models started launching bringing more class and comfort. But the curious mind of human being kept wondering to make himself more comfortable.
At the current time, we have latest model cars, that are speedy and comfortable. But these cars are driven by a human being. And human comfort seeking sense didn't digest this fact. He starts thinking about a transport with no driver. A transport that is self-driven. And the bulk of technology is increased when he invents the self-driving car.
Self-driving cars system Launch in Tokyo and California
Whoever won't like to travel in a car, which has a self-driving system. Recently Japanese govt announced to test the self-driving car system on roads. According to the Govt. if this test gets a good response then till 2020, Tokyo city will be full of self-driving cars.
The Japanese govt. is planning to launch the self-driving cars publically for 2020 Olympics. After this, this car system will be commercialized until 2022. Also in California, USA two pilot programs have been announced to launch self-driving cars as Taxi service.
This is the beginning of a new era. We're proceeding towards the world we currently see in Hollywood movies. Soon we'll see cars flying above the buildings. Soon, the Hi-tech sci-fi Hollywood movies will come to reality.
Where a person will come to his garage and say; Car come out! and the car will come to him and open the door. The person sits and commands his destination. The car will take off and a self-driving, in fact, a self-pilot journey will begin. Let's wait for that day.