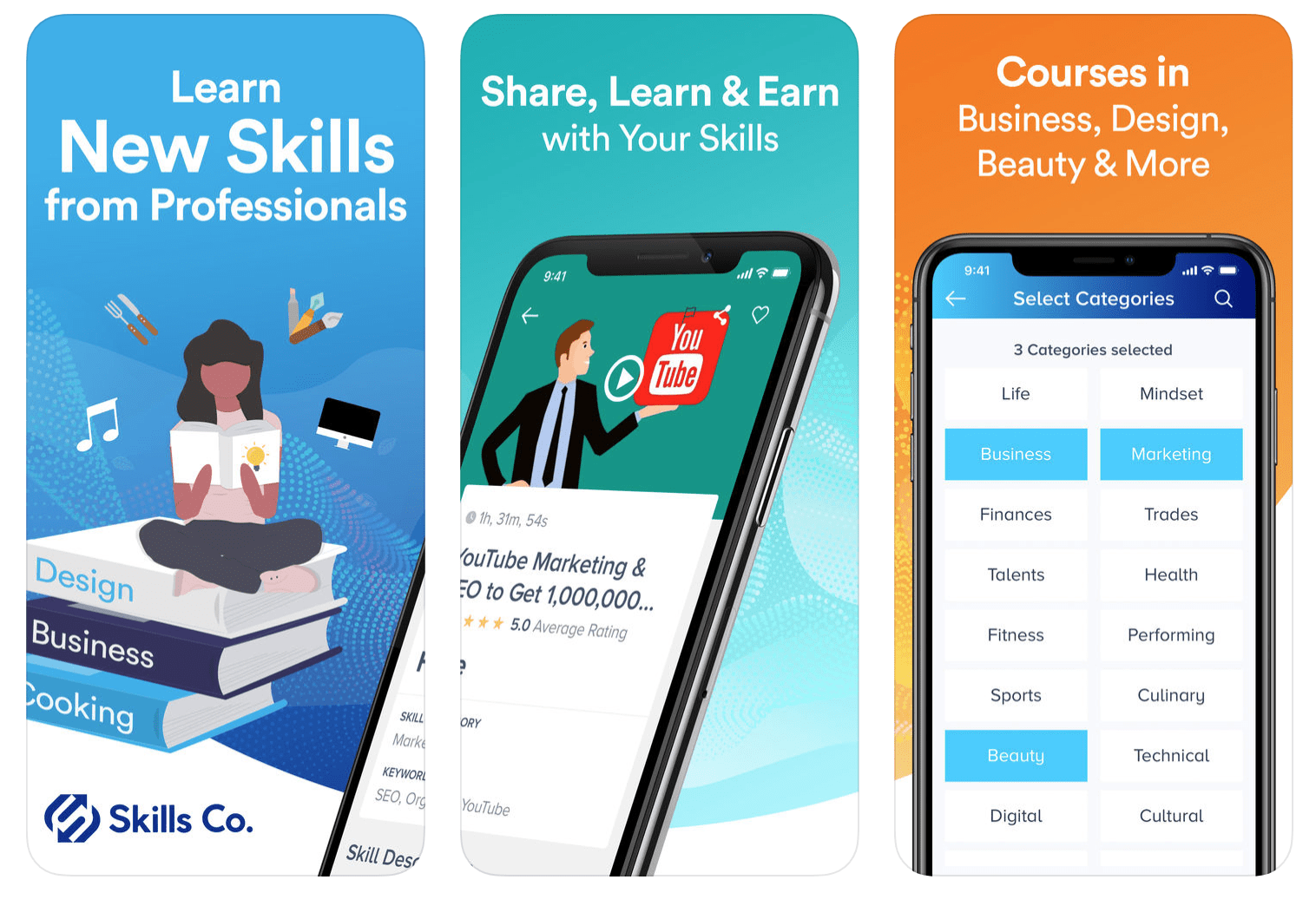 Do you have a skill that's worth teaching or one that can benefit others? Chances are, you can make money or learn an important life skill with Skills Co.
Skills Co. is an app that matches professionals with eager learners. You can use the app either to share your skills to the world (and get paid for it) or to learn from qualified experts. Teaching medium is in the form of how-to video courses that show you steps to fix a leaky pipe or re-install Windows 10 on a laptop, for example.
Skills Co. Features
Online Courses
The app's skill development courses are carefully screened to provide maximum education. Each video is screened by peers and come from top professionals to ensure quality control.
Users can browse through hundreds of available content to hone their skills and get to learn something they may have wanted for the longest time. In-app purchases allow users to pick out only the videos they want to pay for without having to exit the app.
On The Go Learning
The beauty of an app is that it can be installed on a smartphone and taken with you everywhere you go. With Skills Co, you have access a wide range of skills and potentially learn something new everyday! Simply click on a video you're interested in and watch how it's done by a professional.
If you're a professional looking to earn some side income, Skills Co is a good place to start. You can start publishing videos and earn each time someone buys it. Earn upwards of 90% with options of bank deposits on a daily basis.
To start, you'll need to set up your account via STRIPE for payouts and skill videos sold. Registration is free and there are no monthly costs. Payments are taken in-app and can be transferred to your account in just a few taps.