There was a time when we talked about video call. The first application that came to our mind was Skype. And still, Skype is one of the best video chatting application. The Skype was found in 2003. And it is going to celebrate its 15th birthday on 29 August 2018.
On this birthday skype has decided to gift its users with a new interesting feature. This feature is the Skype call recording feature announced after 15 years of Skype's foundation. The call recording feature will be cloud-based and will be available in Skype applications of Windows, Mac, iOS, Android, and not only these but also Linux.
Skype Call Recording Feature:
This is the first time that Skype is going to launch call recording feature built-in with the application. Before that, Skype users had to rely on third-party applications for call recording. But now Skype will have its own call recording feature. As I already mentioned this new feature will be cloud-based.
"Call recording is completely cloud-based, and as soon as you start recording, everyone in the call is notified that the call is being recorded," explains Microsoft's Skype team. "Call recordings combine everyone's video as well as any screens shared during the call." And also, every member who has joined the call will be notified that the call is being recorded.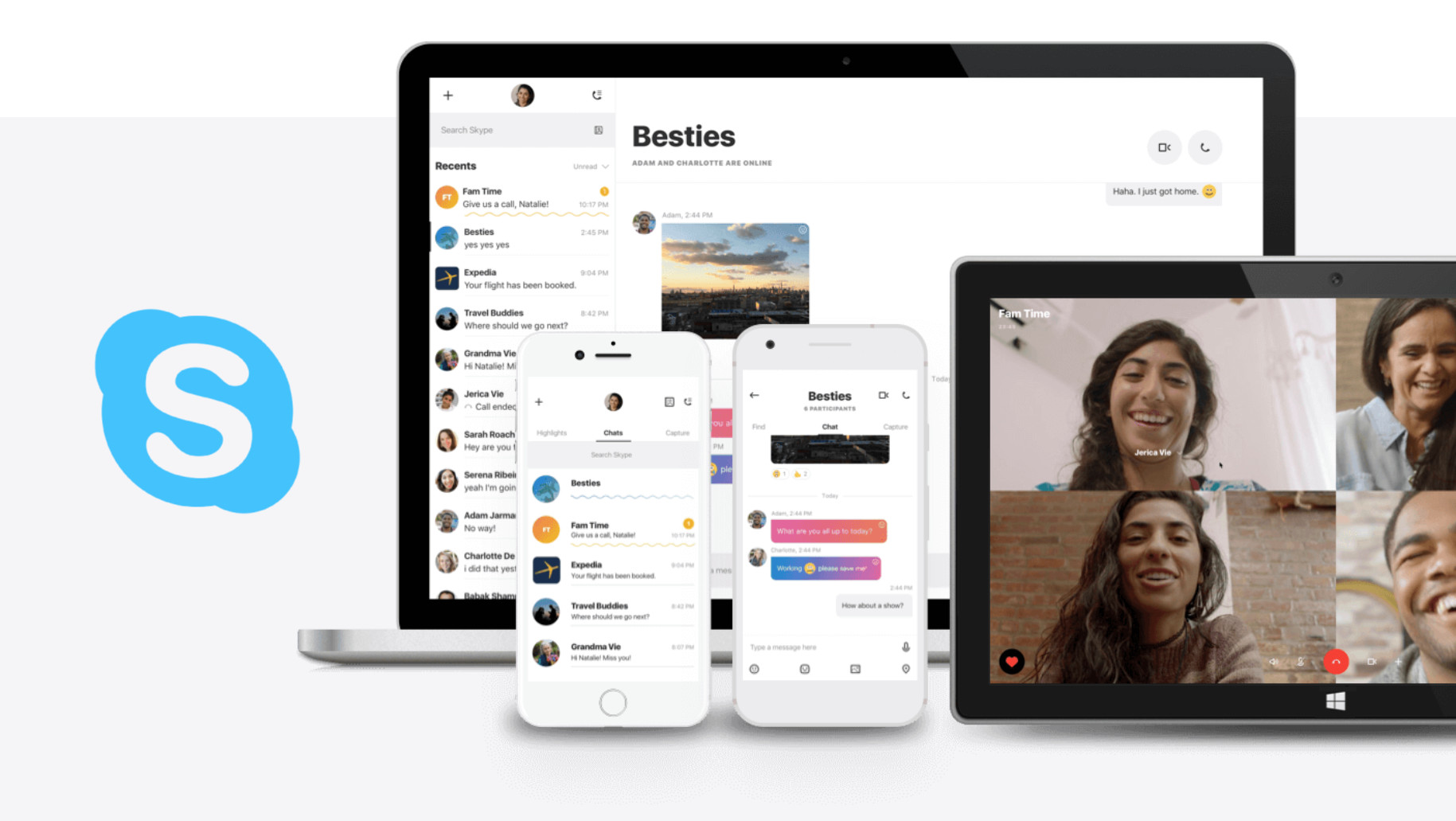 Skype call recording feature will be launched till the end of this month. Well, that's not it, call recording is only a part of those various features skype is working on. If we talk about other features, let's have a look at them also.
Content Creator Mode:
Microsoft Skype team is also working on a new Content Creator mode for Skype to allow streamers, vloggers, and podcasters to easily integrate Xsplit, Wirecast, and Vmix into Skype.
Users can pick which third-party software they prefer to use and Skype now supports the integration. Skype envisions you can live-stream a call now on your YouTube channel or Twitch stream. You can also import audio files into editing tools like Adobe Premiere Pro.
Mobile-like design for the Skype desktop app:
Skype desktop application had a classic look until now. But as we mentioned above, its birthday time. So, Skype decides to add some interesting features to it. Another interesting feature is the new mobile-like design for Skype desktop application.
This update will be version 8.0 of Skype. In this update, the classic Skype app for the desktop will get a new design which will be similar to the mobile application of Skype. This update will be available from 1st September.