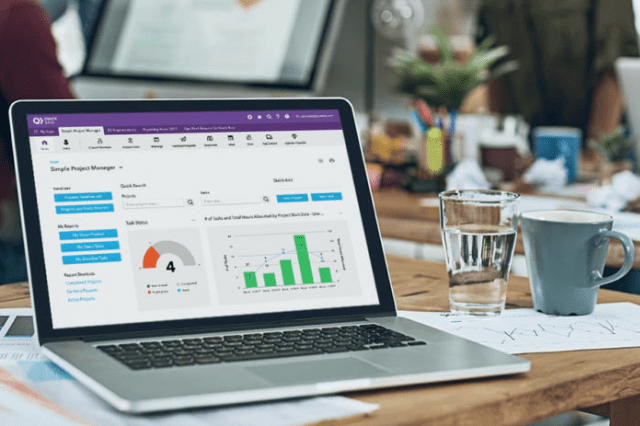 After completing a degree in computer science or software engineering ,you are a prized person As a Software or web development expert you hold some of the most in demand skills in today's market place.
After passing out of college, you have dreams of making big money to pursue a lavish lifestyle and safe future. As a software developer, you have two options to get ahead in life.
The first option is to join a good Infrastructure Technology(IT) company as a software developer, getting a dream salary package. The other option is to become a freelancing online software developer and earn a large amount of money.
Earning big money is your motto now. Earning money by both these vocations attracts Income Tax, which is calculated differently.Income Tax is the percentage of mandatory income paid to the government by the taxpayer for different infrastructure developments and for managing the government aided activities in the country.
The Income Tax act 1961 is the law that governs the provision to pay income tax online. The taxpayer has to pay as per their income tax slabs.
The Income-tax rules may be amended and updated every year during the preparation of the yearly financial budget. If you are a working as a software developer in a company, you have to pay your income tax as given in the tables below. The Income Tax structure is detailed below.
Income Tax slab for Individual male and female taxpayers of age less than 60 years and HUF 2018-2019
Income Range Per Annum
Tax Rate Assessment Year

FY 2018-2019 2019-2020

Upto Rs 2.5 Lakhs
No Tax
Rs 2.5 Lakhs -Rs 5 Lakhs
5%+4% cess
Rs 5 Lakhs – Rs 10 Lakhs
20%+4% cess
Rs 10 Lakhs – Rs 50 Lakhs
30% +4% cess
Rs 50 Lakhs – Rs 1 Crore
30%+10% surcharge+4% cess
Above Rs 1 Crore
30%+15% surcharge+4% cess
Rebate under section 87(A)
100% tax rebate subject to maximum of Rs 2,500 available to resident individuals whose total income does not exceed Rs 3.5Lakhs
Highlights
A standard deduction of Rs 40,000 has been allowed for salaried tax payees. Medical Allowance and Transport Allowance, has been discontinued. Education Cess on income tax has been increased from 3% to 4%. Corporate taxes have been reduced from 30% to 25 % for domestic companies.
Income Tax filing by Freelance Software Developer
As a freelance software or web developer filing and paying Income tax can be a frustrating experience. The entire procedure may seem to be convoluted and labyrinthine, which goes against the rational and logical mind of a freelance software entrepreneur.
As a freelance software developer, your income tax will be under the category of "Business and Profession". Since your payments from your business associates will be routed through your savings bank account through internet banking,
You have to pay your income tax after compiling your net taxable income for the period 1st April to 31st March every year. You may deduct the costs involved in conducting your online freelancing software development business.
In this context, you may make deductions from your gross annual income for your expenses incurred on:-
Office furniture, desk, and chairs
High-speed Internet connection, Telephone bills for conducting your business.
Travel expenses for meeting software consultants
Hiring a contractor or co-developer and paying a salary for working for you.
Registration charges on the Play store and ios for mobile app development.
Depreciation for your laptop.
Gross total income will be calculated with the following details–
Income from salaries by virtue of working in an organization for a short time.
Income from House or property on rent
Income from capital gains on your past investments.
Income from freelancing business
Income from other services like financial instruments: Savings Bank, Fixed Deposits, Recurring deposits, equities.
Income Tax slabs for Individual male and female taxpayers and HUF 2018-2019 will be used for your tax calculations. if the total income from freelancing software development business is less than 20 Lakhs, GST is not mandatory.
Presumptive Tax
The current generation of young men and women who graduate after taking their degrees have a changed mindset regarding the working schedules. A large number of newbies are not in favor of working the 9 am to 6 pm work schedule.
They crave an independent style of working, willing to work from home at flexible hours, due to many constraints in modern day life. To become financially successful they become freelancing professionals in the IT sector working as software developers, web developers, and many other allied services
A freelancing online Software developer has to compute his or her income to pay Income Tax, which may be a daunting task for many.
Presumptive taxation is an easy solution to your tax filing worries. Tax is filed on the basis of a presumed income. You are not required to maintain detailed accounting record or spend your precious time, categorizing your personal and business expenses.
Previously only a regular business was accorded this facility of income tax accounting. Now it has been extended to professionals in a few sectors. The easy and simple operations of this scheme make it very popular with freelancing software developers, who want to avoid the complex Income tax filing process.
This scheme came into operation from 1st April 2016, allowing businessmen and professionals of a few sectors having gross receipts up to Rs 50 Lakhs to pay Income Tax to file their income tax return by a declaration of 50% of their gross receipts.
A new condition has been added to the presumptive tax filing methodology. To discourage income tax payees from misusing the scheme, it advises income tax payees to file presumptive tax for at least 5 years in a row.
Showing and filing of profits on a regular basis (ITR-3) within 5 years will result in you losing the presumptive benefits, resulting in you being disallowed from presumptive taxation for the next 5 years.