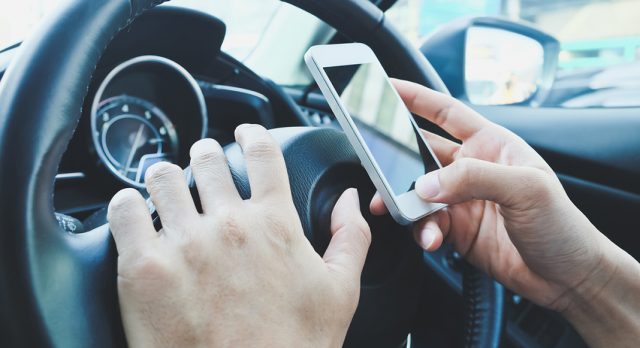 South Australian drivers caught breaking the law are in for a surprise, with the state government increasing fines from 10% – 500%.
With some drivers to be hit with a 60% increase in their fines if caught using their mobile phones whilst driving. The original fine would have started from $334, now they are starting at a staggering $534.
Many drivers are starting to get frustrated by this increase, because by simply checking the time on your phone whilst at a red light can set you back by over $500. This comes at a bad time, as new phones and technologies are being introduced into the market – making it harder for us to not want to pick up our new & flashy devices.
The hardest hit, are the companies that attempt to take care of their staff by paying the fines under the business, as they don't lose demerit points – however the fines have been increased by over $1,500 in an attempt to deter businesses doing this.
The SA government has done all of this in an attempt to recover for their devastating loss this financial year from a lack of GST revenues.
The increase in fines and fees is expected to generate approximately $79 million in extra revenue.
"It's no secret the state faces a significant $517 million shortfall in GST revenue in 2019-20, and it's imperative we seek to plug that hole in a responsible way," Mr Lucas said.
Mr Lucas added "brainless idiots" who risked their lives and others' by having no respect for the law deserved these harsher penalties.
Our advice to all drivers who are tempted to use their mobile phones whilst driving is; don't do it. It's better for your pocket and it keeps everyone safe on the roads, including yourself.
Mr Lucas is SA's treasurer, his full name is Rob Lucas and represents the SA government.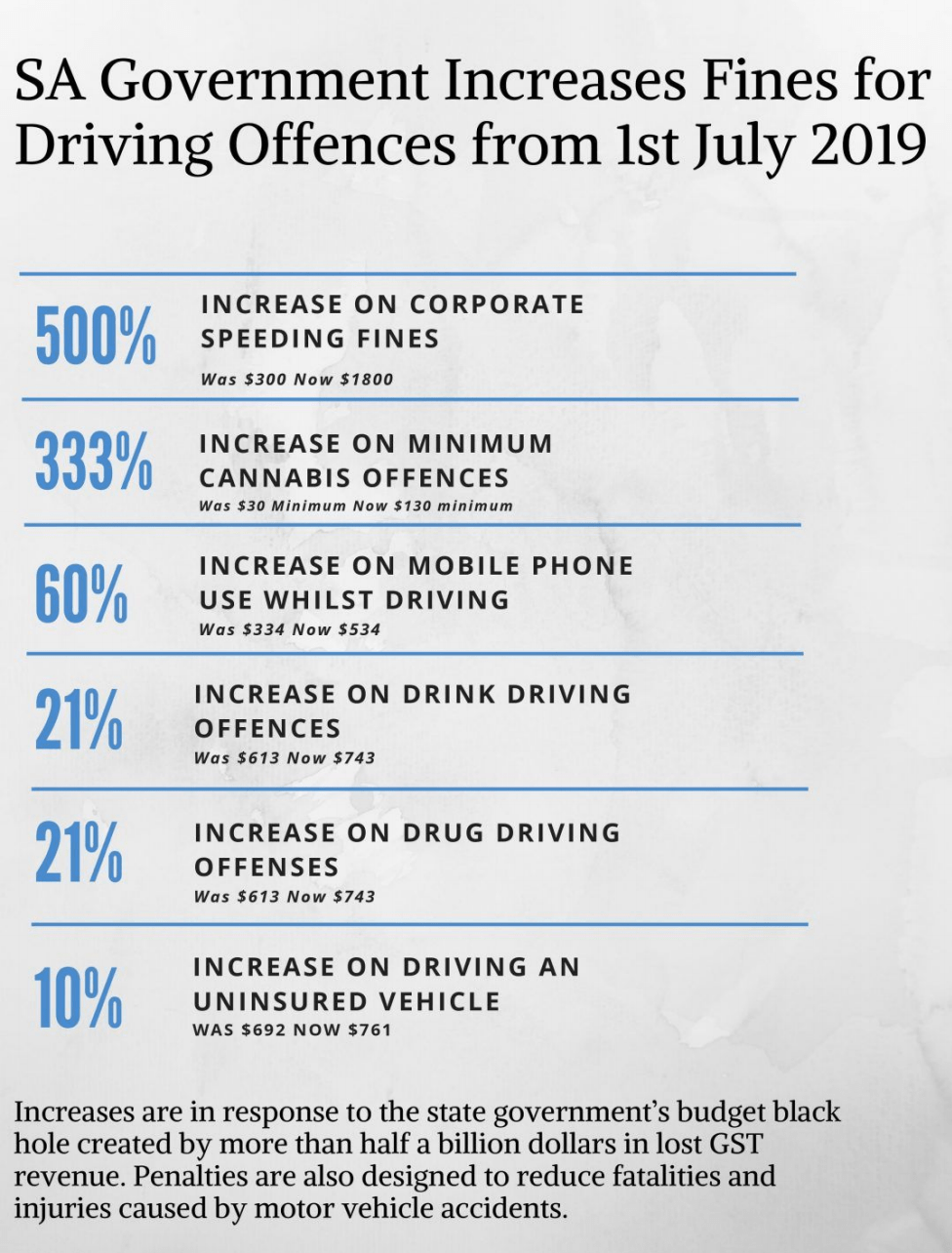 Infographic Source: Scammell.com.au