Stranger Things has become one of the most important project of Netflix's. Even though the show's main cast includes a bunch of kids, adults enjoy it equally nevertheless.
The show kicks off with the investigation of a missing kid named Will of a small town in Indiana. Following that, the towners and the local authorities join forces to locate the kid. As the title suggests, strange things start to happen.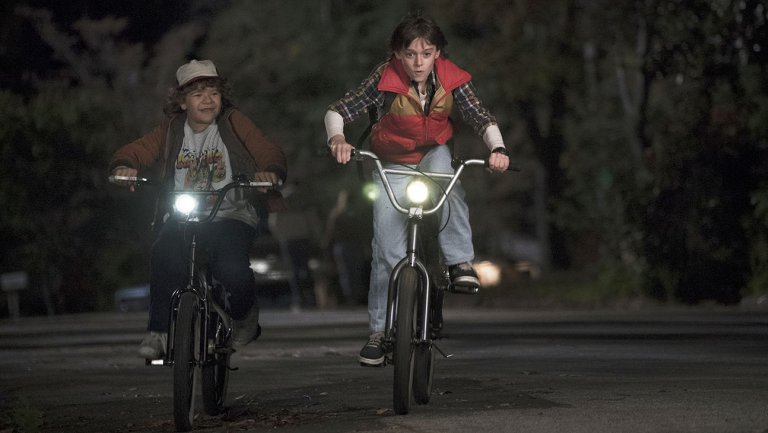 The shooting of a new season has been scheduled for April 2018 but the dates could be changed as the show appears to be in a peril. The creators of the show, The Duffer Brothers have been accused of copying the underlying idea behind Stranger Things.
Charlie Kessler, a regular Netflix creator, says that he showed his short film Montauk to The Duffer Brothers, so as to get them on-board to turn it into a full-length feature film. He claims that, the brothers experimented with his idea to create Stranger Things.
Kessler also adds that, the story that he pitched to the Duffer Brothers was also set near a military camp (which conducts experiments) just like the Stranger Things'. According to few reports, if the lawsuit is upheld, then there are chances of the third season of Stranger Things' being scraped.
However, according to The Duffer Brothers' attorney, Kessler's claims are baseless and that Stranger Things' development has got nothing to do with Montauk. He also declared that, The Duffer Brothers hadn't watched Kessler's short film.
The season 3 of Stranger Things won't makes its way to Netflix until 2019, according to David Harbour who plays the role of a sheriff in Stranger Things. Millie Bobby Brown, who plays the role of Eleven, a girl with psychokinetic and telepathic abilities says that, she'd like to see Max (played by Sadie Sink) and Eleven be friends in the next season.
The second season of Stranger Things pulled in more than 15 million views in just three days of its release. It has definitely turned into a huge project (and an important one for Netflix) and it's very unlikely that the show would be scraped.