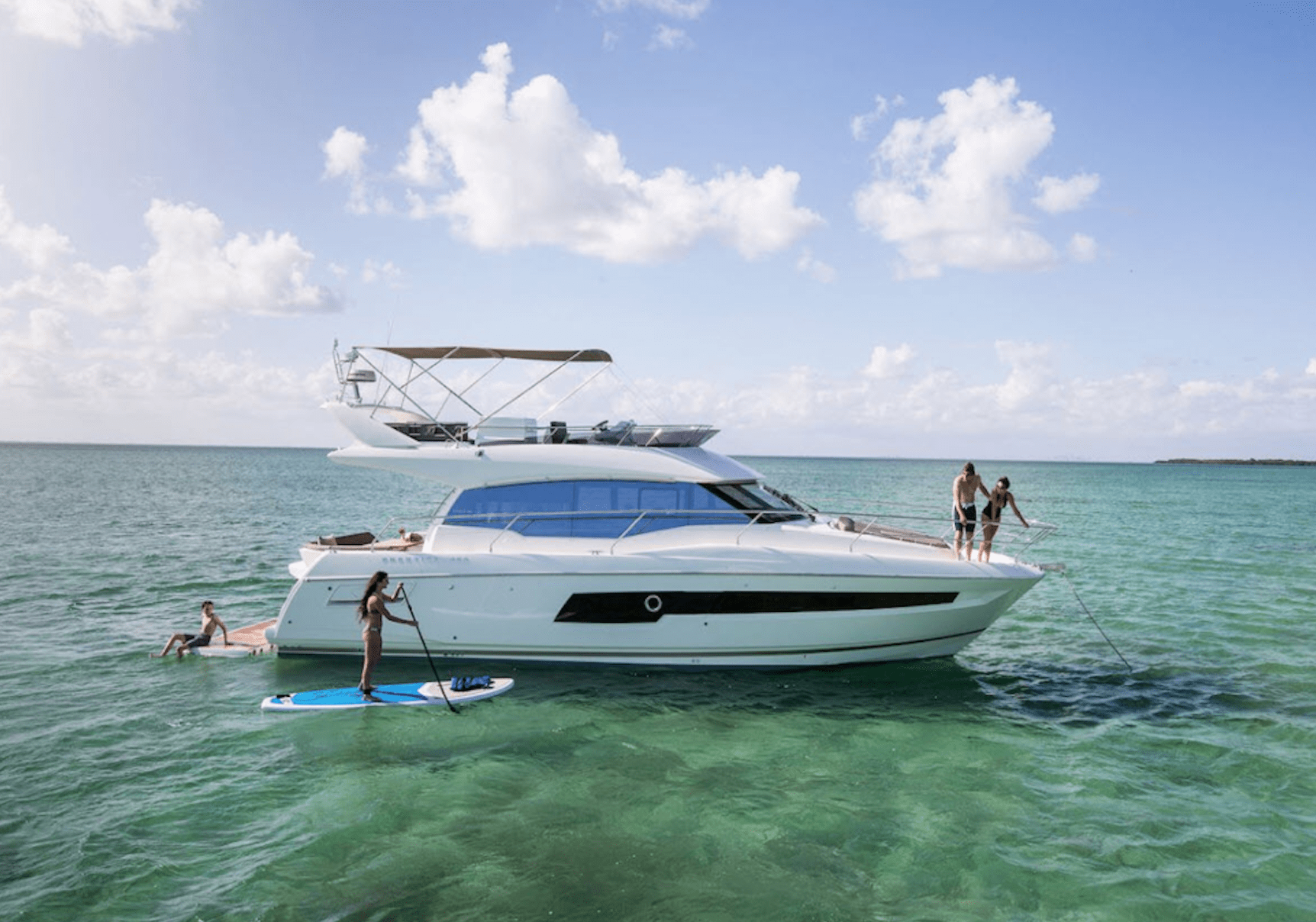 It wasn't that long ago that joystick technology came crashing down on the boating industry like a rogue wave, changing the maneuverability and ease-of-handling for owners. Gone are the days of having to navigate using a steering wheel and your throttle. Today's yacht controls resemble a video game more than they do the old-fashioned helm on a ship. This technological advancement has given confidence to new and old boaters alike who dread the embarrassment of docking in high wind and crashing against a piling. New safety features have also helped cut down on the number of boating related accidents that occur each year.
Technology hasn't stopped there though. Boat builders and tech companies alike have been working feverishly to try and create the next big wave of influential boating products or components. While the cost of boating has risen in recent years because of these advancements, the barriers for new boaters to feel comfortable while at sea have also certainly fallen.
Seakeeper Has Eliminated Boat Rolling
One of the biggest hurdles for boaters is sea sickness. Nothing is worse than having a choppy sea roll your boat, messing with your equilibrium, and causing you to become uncontrollably sick. Seakeeper's patented Gyro system entirely eliminates your boat from rolling. The Seakeeper Gyro is a computer-controlled gyroscope that uses a flywheel inside a capsule to produce a powerful torque. Whichever way the boat rolls, the flywheel rolls in the opposite direction thereby calming the boat. While many new boats and yachts have the option to purchase a Seakeeper, they are quite expensive for the average boater.
Controls At Your Fingertips
Tablet and phone technology has advanced well beyond just a portable music player. Companies like Garmin, Raymarine, and others have begun creating applications for your iPad that can turn your ordinary boat into a "smart yacht". Garmin's Empirbus technology for example, recently debuted with Absolute Yachts on the Navetta 48 and 62 Flybridge. This new application is synced up with the yacht's controls and will allow the captain to monitor the engines, fuel levels, holding tanks, and can even adjust the climate or entertainment system. The EmpirBus system drastically cuts down on how much the owner has to learn about the systems and makes the experience that much more enjoyable.
Never Hit A Piling Again
The new Docksense Technology from Raymarine recently made its debut with Prestige Yachts at the Miami International Boat Show. The Prestige 460 that was installed with Docksense demonstrated how easy it is for owners to dock their boat without hitting a piling and causing damage regardless of wind, current, or inexperience. Raymarine has created a "Virtual Bumper Zone" around the boat using a FLIR machine vision camera and video analytics. As your boat comes close to a dock or piling, the steering system automatically corrects its position to avoid the collision.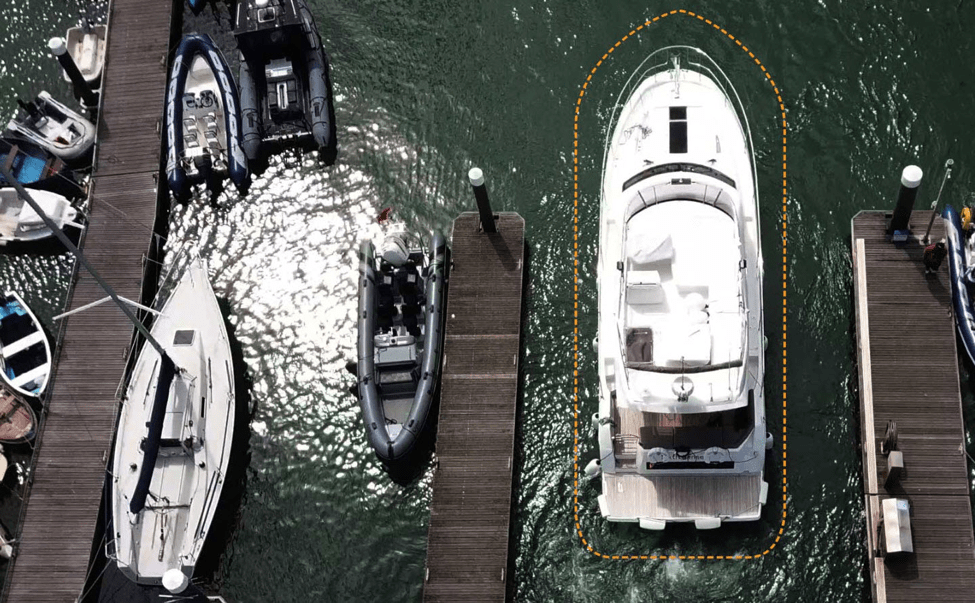 No More Diesel Engines?
Solar-powered yachting is no longer just a dream. For years, solar power has inched its way into boating with several semi-electric boats coming on the market. Silent Yachts has now introduced the first completely solar-powered luxury yacht that is capable cruising for over 100 nautical miles. High-tech lithium batteries store the power collected from big solar panels mounted on the hartdtop of the flybridge. Even the generators that power the components on board is powered by the sun. The fuel savings aren't the only benefit though. Without the loud diesel engines and generator, owners can cruise in a peaceful quiet enhancing your on-water experience.
The next decade will be exciting to watch as new technology becomes available and builders look for different ways to stand out through innovation. Just in the last several years, boating technology has skyrocketed from improved electronics to new ways to power your boat. What will the next revolution in yachting turn out to be?