The Irishman is one of the most anticipated project of Martin Scorsese. The film stars Robert De Niro and Al Pacino, some of the best actors of all time. Scorsese is a big name too, a famous personality in the film industry.
The news that, Martin's upcoming film The Irishman will be released on Netflix surprised the whole of the film industry. One of the biggest filmmaker partnering with a digital studio for a non-theatrical release definitely raised some eyebrows. It can be agreed that it's easier to stream a film than going to the theatre but nothing can substitute for the 70 mm experience.
Netflix films have been banned from the Cannes Film Festival, following complaints by French exhibitors regarding Netflix's lack of interest in theatrical releases. Scorsese was asked about the values of watching films in theatres and as a reply to that, he talked about the changing habits of viewers but turned a blind eye toThe Irishman.
Netflix bought The Irishman for $105 million and promised a budget of $125 million but that just wasn't enough. The budget of the film has crossed $175 million excluding the pending sound works.
The Irishman looks back on the disappearance of Jimmy Hoffa (an American union leader), played by Al Pacino and Frank Sheeran's (played by Robert De Niro) involvement with it. The film is based on the non-fiction novel "I Heard You Paint Houses" by Charles Brant.
The Irishman is the longest running project of Martin Scorsese's ever. It took more than 106 days to shoot the film, in comparison, his film Hugo was shot in 105 days. The film requires a lot of post production to be done as Robert De Niro needs to look 30 years old in some scenes that are set in 1959.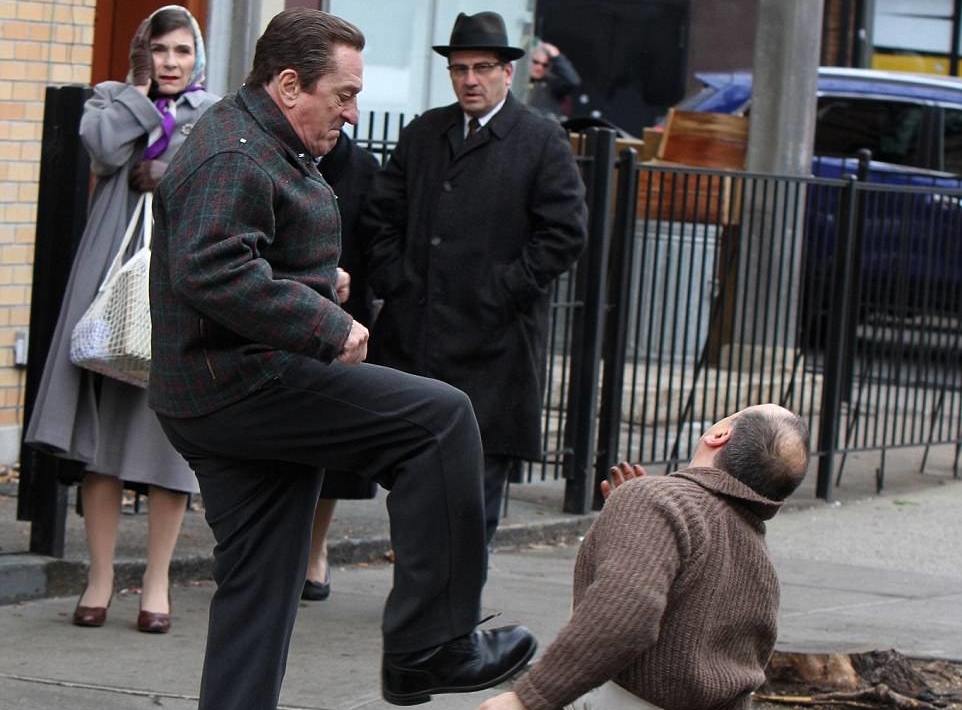 The post production is one of the reason that's taking "forever" for the movie to release. The film is set to release in 2019 on Netflix. A cast member of the film jokes that he could be dead before the premiere.