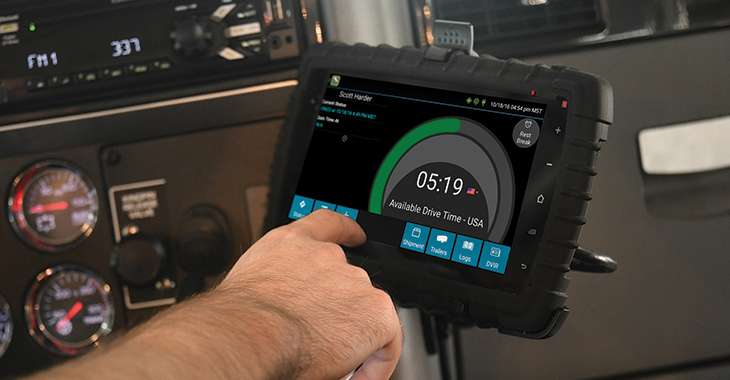 The ELD Mandate states that all commercial buses and trucks must have an ELD installed. Take a look at the best eld devices to replace your paper logs and seamlessly manage your fleet:
EROAD Ehubo ELD
The EROAD offers 99.9% service uptime coupled with an ultra-accuracy feature. You'll be able to transmit, store and record pertinent data via the cellular network. What's more, the all-weather casing ensures you'll be able to use your ELD on all kinds of weather and temperature.
KeepTruckin ELD
With KeepTruckin, you can enjoy 24/7 support and a user-friendly, slick interface for navigating around the many menu. Pair up your ELD on an Android or iOS device via bluetooth or USB. Real time recording is a significant upside.
DashLink ELD
BigRoad provider has a unit for those who are on a budget. The DashLink can be installed quickly and with minimal fuss.
Gorilla Safety ELD
Gorilla Safety has a notification for inspections and when records will be expiring. Safety records are kept secure, and there's a robust accident scene management tool to boot.
CarrierWeb CarrierMate ELD
Keep your idling and working engine hours in virtual paper with this ELD touchscreen unit. Drivers will be able to use their fuel more efficiently by thinking about the best driving routes on the go.
Samsara ELD
Compliance and safety is covered via maintenance and dispatch data, a critical violation management system, GPS, Wi-Fi and HOS under one impressive ELD.
Rand McNally
Install the Rand McNally on your truck to cover engine diagnostics. Users can use the ELD to complete DVIRs, send/receive messages and view or certify logs, among other things.
Omnitracs Intelligent Vehicle Gateway
One of the higher-end ELDs in this list. You get a 1024 by 600 touchscreen display and an Intelligent Voice feature, allowing drivers to use the unit hands-free while keeping their eyes on the road.
Transflo ELD T7
Get all vital truck data in one place. With Transflo, you can scan for information such as truck loads, locations in one screen via a software management system.
Blue Ink Technology
BIT is a reliable ELD best installed in light to mid-duty vehicles. Instead of a monthly fee, users can pay a one-time fee for Blue Ink Technology. The app may be accessed and is FMCSA certified for top safety and compliance.