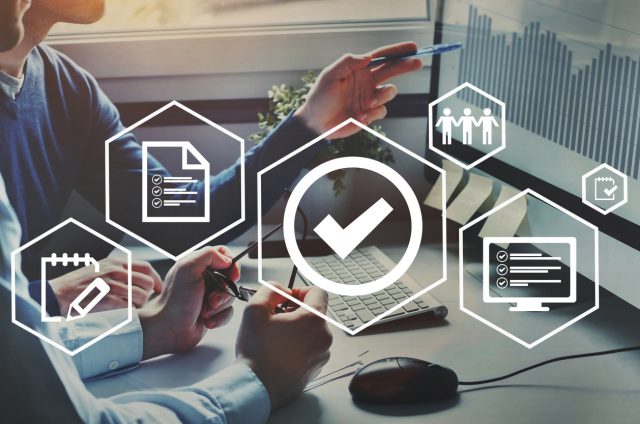 As the Internet has become increasingly popular, it has become apparent how ubiquitous technology has become in our society. From information technology to the Internet of Things, there are a myriad of new types of technologies that average people, as well as businesses, utilize on a daily basis. Understanding technology allows you to comprehend how beneficial it can be to you, as well as your company. There are numerous new types of business that the rise of tech has created, and one of the most prominent is online shopping, also known as ecommerce.
Learning About Ecommerce
Ecommerce is a thriving business, and the industry has been growing at an increasingly fast rate. Online retail has become universally accepted and has led to the rise of major ecommerce corporations like Amazon and Alibaba. While these massive companies do retain a large portion of ecommerce sales, there are still many other smaller ecommerce sites that are also extremely lucrative. If you are running an ecommerce store, you know that there are many challenges you must face all the time. Between maintaining your company's brand image on social media to garnering new customers, there is much that is incredibly difficult in this industry. While there are numerous complications in ecommerce, one of the most important facets that you have to learn how to handle is inventory management.
Understanding Inventory Management
Understanding inventory management is crucial to running a successful ecommerce store. Inventory management is one part of your supply chain, and this aspect is concerned with controlling and overseeing purchases made on your site. Inventory management includes maintaining the storage of inventory, controlling the amount of product for sale, as well as order fulfillment. Your ecommerce store will need to manage its inventory effectively in order to truly be successful and knowing exactly what to do is imperative.
Having complete control of your ecommerce store's inventory management creates clear visibility of your entire operation, which will aid in reducing costs, optimizing fulfilment, providing better customer service, and preventing loss from theft, spoilage, and returns. Having a handle on your company's inventory management will aid you in creating insight into your financial standing, your customers' behaviors and preferences, product and business opportunities, future business trends, and much more. There are numerous types of inventory management, which include raw materials, work-in-progress inventory, finished good, and maintenance, repair and operations (MRO) goods. These four facets of the concept of inventory management create the basis for what your company can become when it is managed efficaciously.
Final Thoughts
As technology becomes even more prevalent in our society, ecommerce will become even more widespread throughout the retail world. If you are the owner or manager of an ecommerce business, you understand the difficulties that face the industry. In order to effectively manage your ecommerce site, you need to ensure that your business is efficiently handling inventory management. By comprehending the various facets of the industry and this major part of the business, you are one step closer towards making your business even more lucrative.