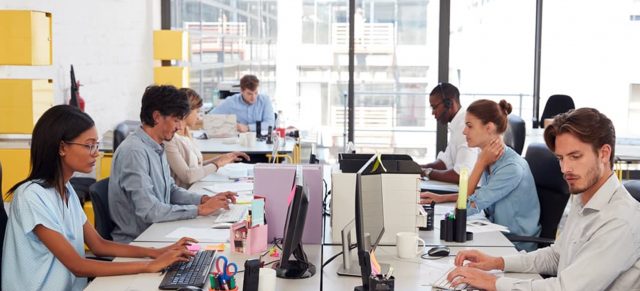 There are abundant benefits of staff augmentation. Especially in booming industries like IT, with a volume of projects and requirements, it is becoming an increasing trend. Here are a few significant benefits of staff augmentation.
A larger talent pool
There are several situations where the working team of a project is missing specific expertise or skills. One of the most significant benefits of IT staff augmentation is that these gaps can be filled in through having people possessing the right skills.
Not only this, but the company can also get access to a more extensive selection of suitable candidates, as the market becomes substantially larger. Hiring an experienced professional for the long-term can be cost-inefficient. Therefore, this method comes handy in hiring people with specific skills for a shorter period. For this, you can find a suitable staff augmentation firm that can help you look for the right talent.
Meeting project deadlines
With all the projects, there comes a definite timeline for delivery. However, deadlines are much stricter and critical in the IT industry. By introducing IT staff augmentation, the company can meet its aggressive deadlines more efficiently.
This is so because one can hire staff for shorter terms corresponding to the deadline for the project. Thus, the entire focus of the candidates can be ensured for a single project which results in better results and timely delivery.
Saves money
Hiring full-time employees for a specific project will consume a lot of time, effort as well as cash. Therefore, augmenting existing teams with specialized professionals to work solely on short term projects can be a great alternative.
It reduces the expenses of the company associated with salaries and benefits of the long term staff, by multiple folds. This method of staff augmentation business allows the company to hire for their immediate needs at a much lesser cost without compromising with the quality.
Brings and objective perspective
An outsider's perspective can prove very useful to the company for specific projects. A fresher can illuminate suggestions for improvement that a permanent staff member may not realize. This outsider or objective voice is believed to increase productivity and creativity in the workplace.
Also, the chances for temporary staff to be involved in office politics is much lesser. It is especially so since they keep moving from company to company and have a short term interaction with the workplace. This often results in better teamwork and product delivery. Several IT contracting services provide worthy candidates in accordance to your needs.
Better than completely outsourcing
While augmentation is also a form of IT outsourcing, it allows the business to retain control over skills and experience that they require from the temporary staff. Also, it offers the opportunity to the company to monitor the progress of the temporarily hired staff, as they are likely working along with the full-time employees.
Thus, it poses a better control and monitoring than completely outsourcing projects to external teams. It also allows the organization to manage the confidentiality of their projects.